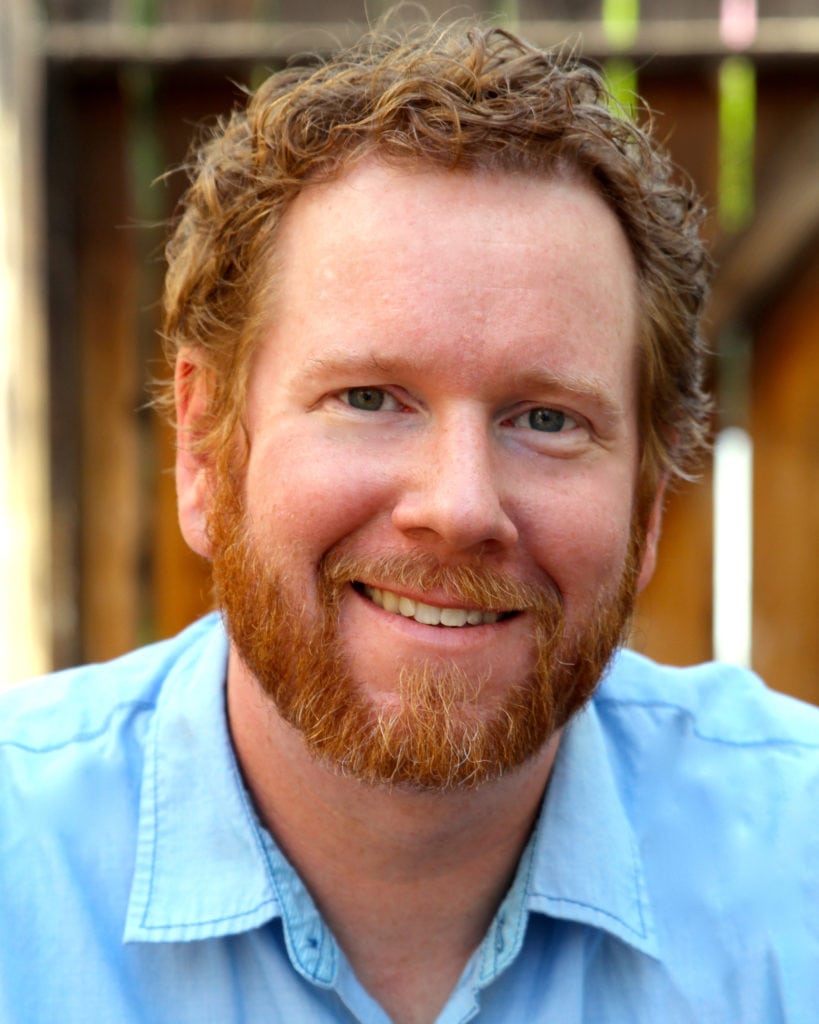 Puppets abound in the latest film from screenwriter Todd Berger, a noir comedy that combines the clever work of the Jim Henson Company and the dynamic talents of Melissa McCarthy. In The Happytime Murders, McCarthy, Maya Rudolph, Joe McHale, and Elizabeth Banks star alongside a blue puppet named Phil Philips (played by Bill Barretta) in modern-day Los Angeles.
Berger, who fondly remembers watching The Muppets, Sesame Street, Labyrinth, The Dark Crystal, and Fraggle Rock, sees working alongside Brian Henson, Jim Henson?s son, as a dream come true. The truth is that he and his writing partner, Dee Austin Robertson, never imagined that they?d be making the film instead of getting sued for using Muppet-like puppets when they wrote the script in 2002. Now, with McCarthy playing the role of Detective Edwards, which was originally written for a man, the film completes a thirty-plus journey for the screenwriter.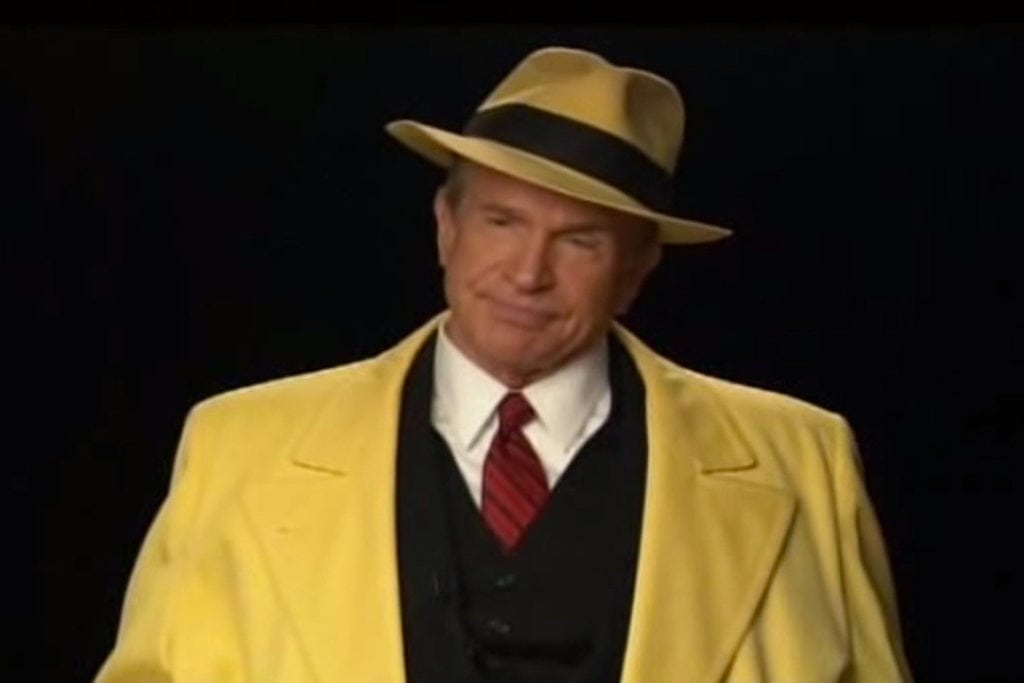 ?As a kid, this is what I knew I wanted to do,? Berger shared. ?My dad had a VHS video camera, and I would take it on the weekend and make films with my friends. I wrote and directed my first film at nine years old, the year that Warren Beatty?s Dick Tracy came out. It was ?Dick Tracy vs. Dr. Bubbles? where I played Dr. Bubbles and my best friend Ben played Dick Tracy. By the time I was older, when my parents would get asked what I was going to do, my mother would say, ?Todd?s going to be a film director.??
Berger?s big moment was when he walked into a series of meetings with studios like Universal and Paramount on the studio lot. As tourists took pictures of him, ?just in case I was important,? Berger parked his car and walked into the studios as a prospective employee.
Projects under Berger?s writing, acting, and producing belt include shorts for the Kung Fu Panda universe and the Parks and Rec television series, where his sense of humor could flourish. With The Happytime Murders, Berger tells a story about a world where puppets and humans have existed together for quite some time, but where humans are unified by ?not being puppets.?
Philips is a blue puppet detective who was once a cop but who was kicked off the force years ago because of a previous incident. Philips feels the pressure of having stained the puppets? legacy within the police force, and reunites with his old partner, Edwards, for a chance to expunge the sins of the past. While the film itself is a character study, it also shows the audience what life looks like when they go home, how their lives look when they?re not on set. Thanks to McCarthy and the rest of the cast, the puppets shine in the script.
?Melissa and Phil have an amazing rapport,? Berger shared. ?There?s this one scene that cracks me up every time. In the movie, there?s a new drug called Sugar that is a high sucrose formula that the puppets use. Melissa and Phil go in to to talk to their lieutenant but he doesn?t realize that Melissa?s character is high on Sugar. They?re talking to the lieutenant and Phil is trying to cover for her. Melissa plays it hilariously, all sweating and nervous.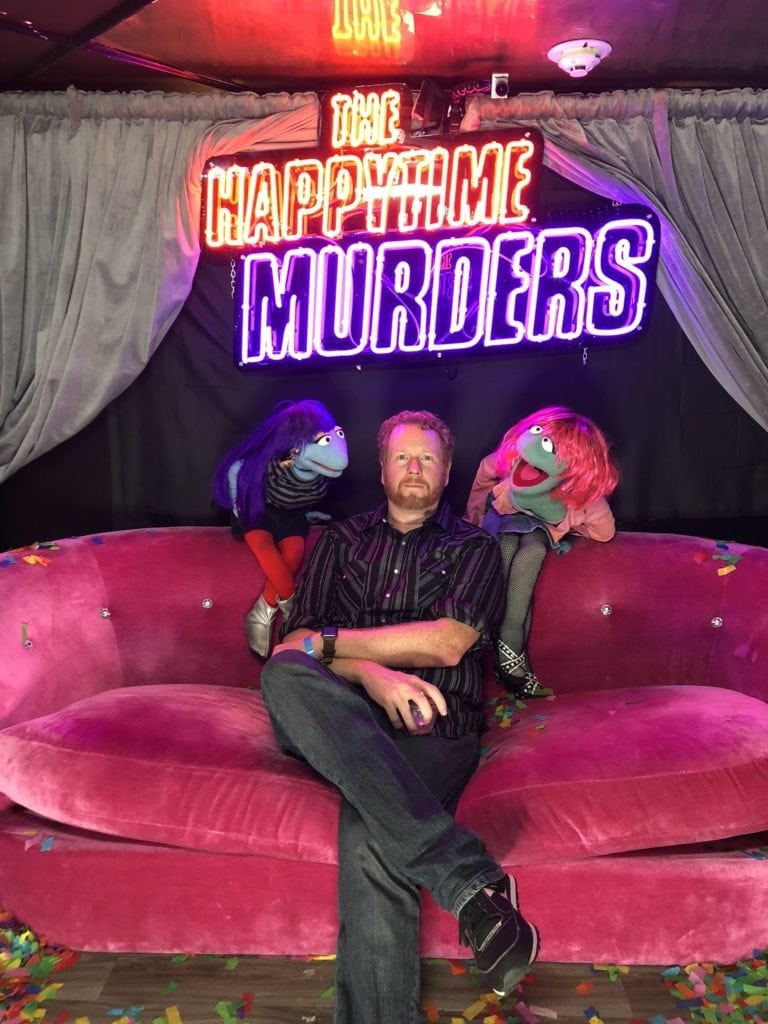 Berger aims to entertain with The Happytime Murders, but he knows that his film will also has the chance to share a story about what it means when one group of people is ostracized by another, in contemporary terms. It?s that understanding of social norms that draws him to want to remake Frank Capra?s 1940s classic Arsenic and Old Lace, about a pair of aunts who are renting out their home to old men and then murdering them. It?s a dark comedy that Berger believes could be remade given society?s reliance on Airbnb!
But Berger also hopes to one day tell the story of Leo Theremin, the inventor of the electronic box with two antennae that allows its player to make music without touching it. ?I love people with long crazy histories, multiple stories,? Berger shared, diving into the story of Theremin who played opera houses with symphonies, then made weapons for the Soviets during World War II, listening devices for the KGB, and wound up dying penniless in a studio apartment in New York. He?s another character study that Berger dives into excitedly, and only time will tell if his success with The Happytime Murders and other projects, like the Where?s Waldo? Film, leads to sharing those stories.
Just as Berger promises that audiences will be surprised by how multi-leveled The Happytime Murders is, a conversation with Berger proves that there?s more than just comedic moments to the screenwriter who digs puppets and once played Dr. Bubbles.