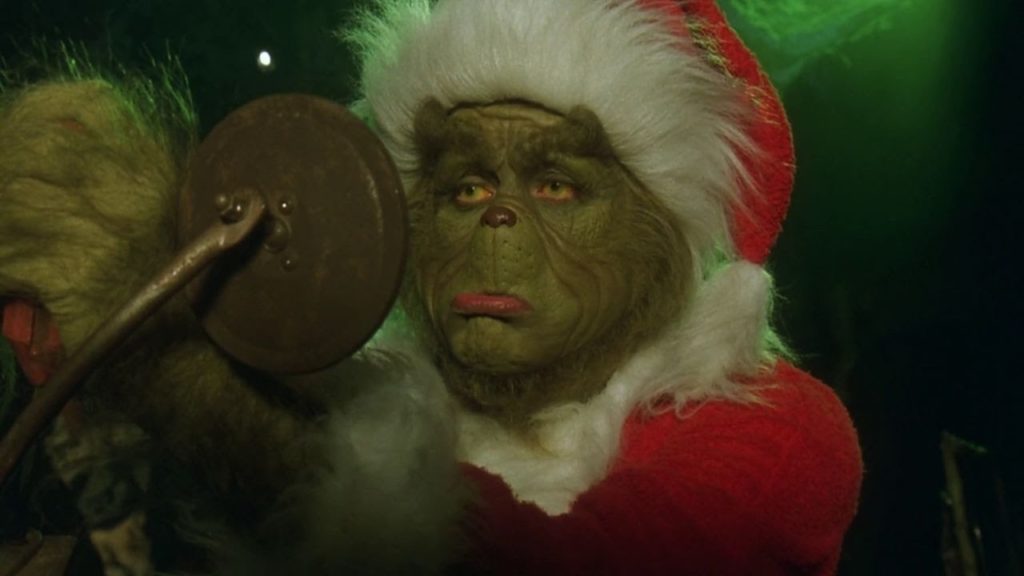 I doubt that Dr. Seuss knew the phenomenon he'd create when he penned How the Grinch Stole Christmas in 1957, critiquing the way that Christmas had been co-opted financially and culturally against its meaning. Adapted into the beloved television special in 1966 and created as a live-action manifestation in 2000, the story has a life of its own beyond the pages and rhyming of the original.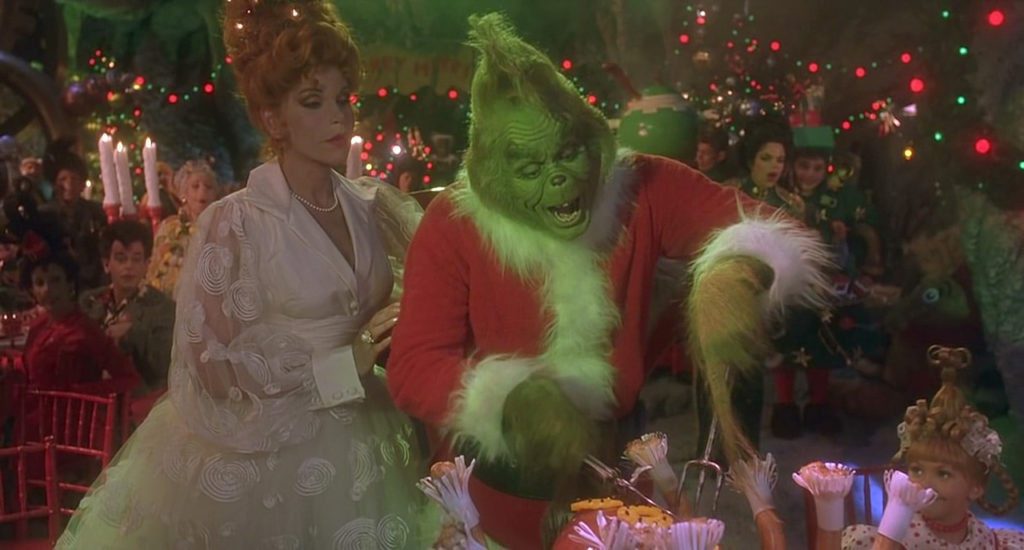 In the Grinch Deluxe Edition Blu-ray Combo Pack, which I must note comes in a fleecy, green-skinned sleeve, audiences everywhere can find a Blu-ray, DVD, and Digital HD copy of Jim Carey's turn as the Grinch, under the watchful eye of director Ron Howard. [Seriously, can you come up with an odder couple pairing than those two recently?] The first Seuss story to become a full-length movie [The Cat in the Hat, Horton Hears a Who,?and?The Lorax?followed] delivers hijinks and heart in the hi-def special edition.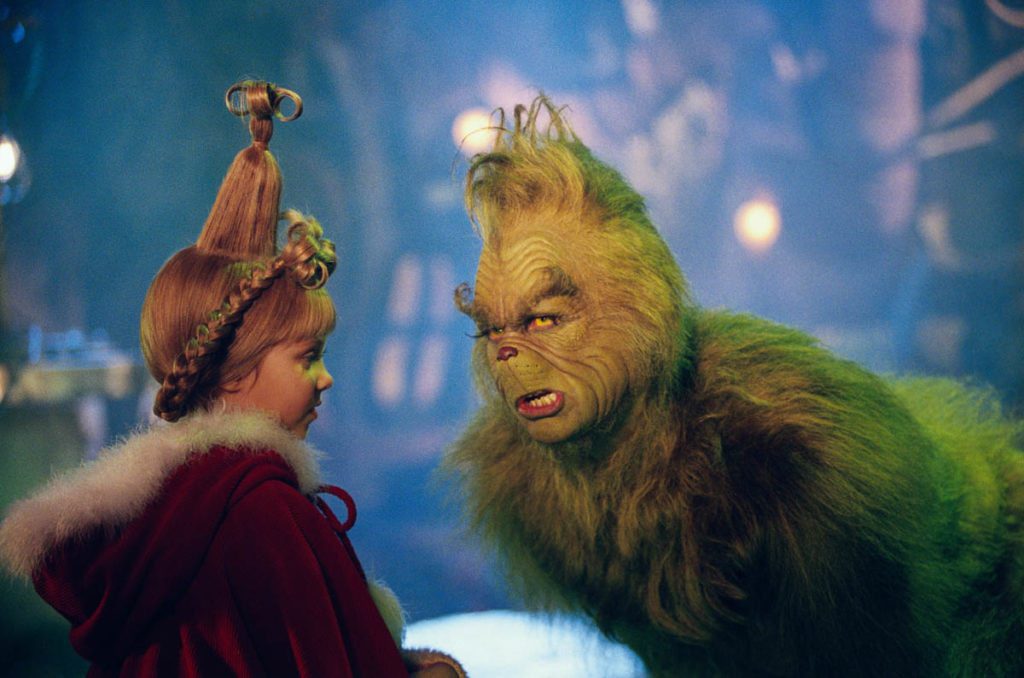 The greatest addition to the film version here is that Cindy Lou Who (Taylor Momsen) discovers the Grinch's sad backstory and comes to understand him better through it. In fact, it may add a new dimension to the childlike wonder she exhibits in previous versions, because her empathy shows the power of her Christ-like character in the story. Cindy Lou is the one who hopes, dreams, loves, and forgives. It's powerful stuff!
On this special edition, live-action version of the film from Universal, audiences can see the way that the filmmakers used the locations to build the universe of the Grinch and Cindy Lou Who from several perspectives, a "Whoo School" featurette, outtakes, deleted scenes, makeup design, the music video "Where Are You Christmas?" from Faith Hill, and feature-length commentary from Howard.