Based on the book,?Devotion: An Epic Story of Heroism, Friendship, and Sacrifice?by Adam Makos, Devotion is a true story about fighter pilots Jesse Brown (Johnathan Majors) and Tom Hudner (Glen Powell) on their missions during the Korean War. The film highlights the camaraderie between the pilots (one of whom includes Joe Jonas!), and we see how much more meaningful their friendship is when we?re made aware what Jesse Brown, the first African-American aviator to complete the U.S. Navy's basic flight training program, went through to be able to fly with them. The friendship between Brown and Hudner is an especially deep one, as although Hudner takes some time to understand how Brown must navigate the world, he rides with him till the end, putting his own life on the line in an attempt to save Brown?s. The film is beautiful, in its story, but also to look at. Like it really shows some of the beauty of the earth.
I?ll say this and get it out of the way. As a 15 year long Jonas Brothers fan, I was proud to see our Jo Jo on the big screen! He?s so talented, and I?ll be waiting for more.
Okay, to the film.
I would call myself a pacifist, so watching movies about war is always an interesting experience for me. One thing that I will say about films like this, and stories about war, is that they highlight integrity and character in a way that other stories don?t, just by virtue of the fact that they deal with actual life and death. Risking your life for someone else? It's been said that ?Greater love has no one than this: to lay down your life for one's friends.? At some point in the film, one of the characters says to another that the real battle is being someone that people can count on. And no matter what you think about war stories, that?s someone that a lot of us try to be, and not easy to become. In the case of Hudner, to become this type of person involved not only doing what he thought was right for Brown, but listening to what Brown?needed?him to be.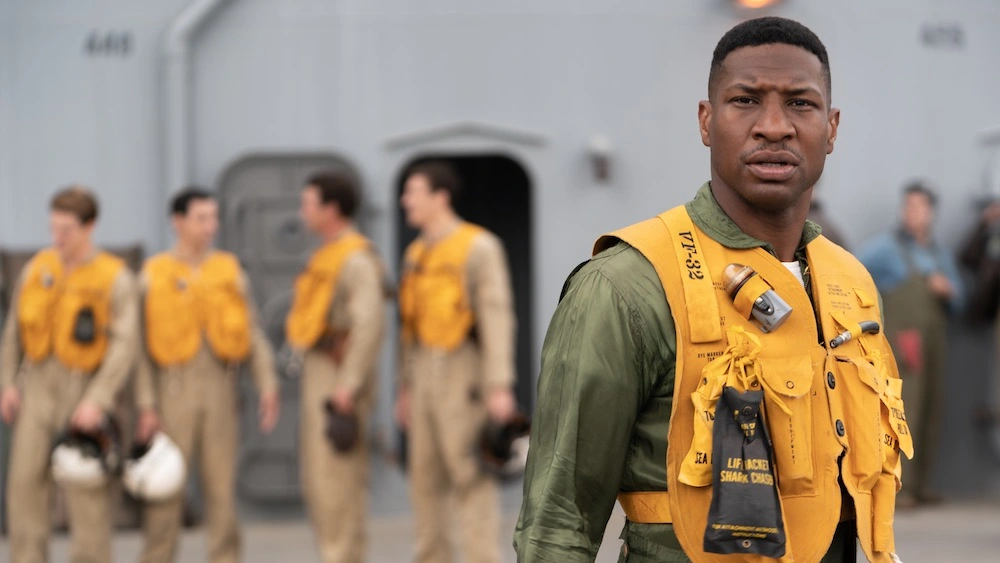 I think it?s also interesting that Hudner is a stickler for the rules while Brown has learned not to trust them because of the threats that he has faced. When something tragic happens in the film, Brown confronts Hudner about going straight to what should have been done right instead of just grieving. I bring this up because this is the hill your girl has decided to live on: empathy. A lot of what has happened in our culture recently has had me calling for more of it. When when people lose their lives, the first thing that we hear is what they could have done to prevent it instead of being saddened by the fact that a?person died. Something I learned, and say a lot as well, is that really getting to know people makes us have more empathy for them and their situations and will allow us speak more carefully and effectively into what?s going on in their lives, as opposed to just saying what we think about them from behind our keyboards.
Greater love has no one than this.
Devotion is available in theatres on Wednesday, November 23rd, 2022.