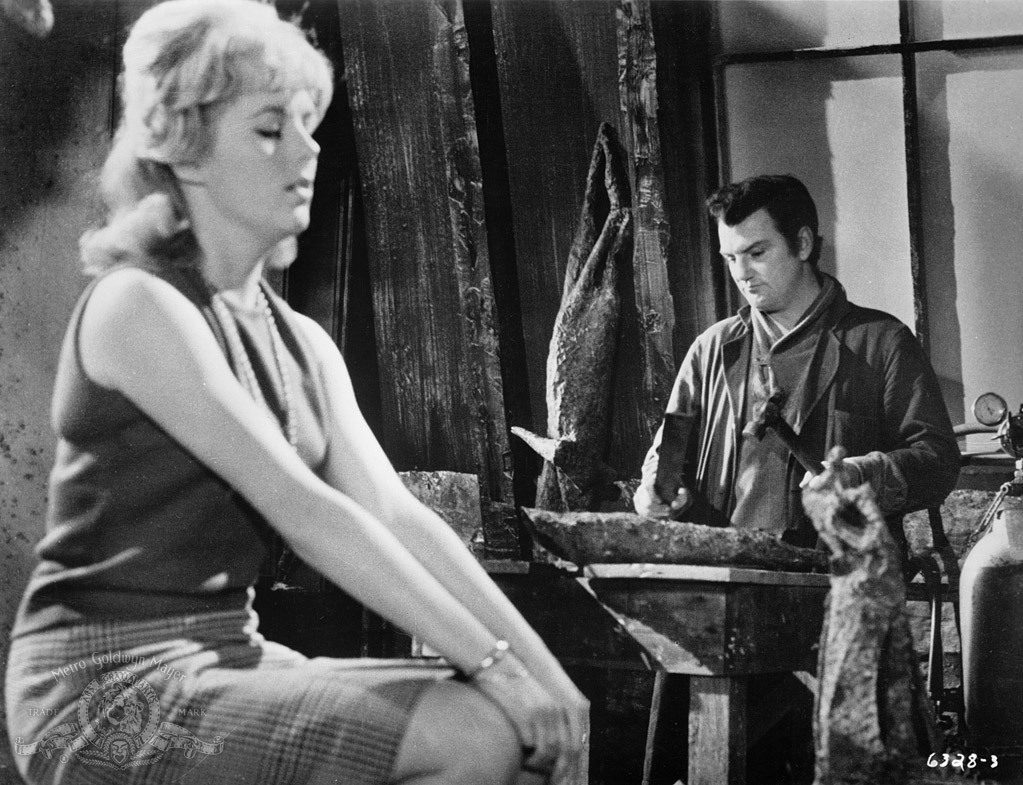 Before he was helming The Godfather, Apocalypse Now, or The Outsiders, Francis Ford Coppola began his directing career with a Psycho knock-off commissioned by Roger Corman with funds left over from Corman's The Young Racers. The end result is a black-and-white film that shows the worst in human behavior, and grounds the story in human greed.
The film ultimately helped Coppola move forward from his role as a sound technician for Corman, and the Blu-ray from Lionsgate allows the audience to hear from the director by way of introduction and audio commentary. Film fans, and fans of Coppola's later work, will find some value in examining the film, but the convoluted scripting and subpar acting won't cover up that the quality is clearly an early attempt at filmmaking by a director who was still figuring out his methods.
Luana Anders' Louise Haloran is the character who drives the drama, straight into a horrific family situation full of deception and dastardly double-crossing. Haloran's husband dies of a heart attack, and knowing that she'll never inherit from her husband's rich family, she fakes the family into believing that he's still alive and away for work. She begins to wind her way into the family's good graces, and plays on the matriarch's (Eithne Dunn) grief over losing her only daughter in a drowning accident on the property. As Haloran moves her plans forward, a new violence enters the picture as a shadowy figure who begins a murdering spree.
Like an Alfred Hitchcock film, Dementia 13 keeps the audience guessing, but it never quite garners enough attention to captivate like the subjects it tries to emulate. In the end, it serves as a reminder that greed doesn't pay, and that deception breeds more deception – until the end result is tragedy for everyone.