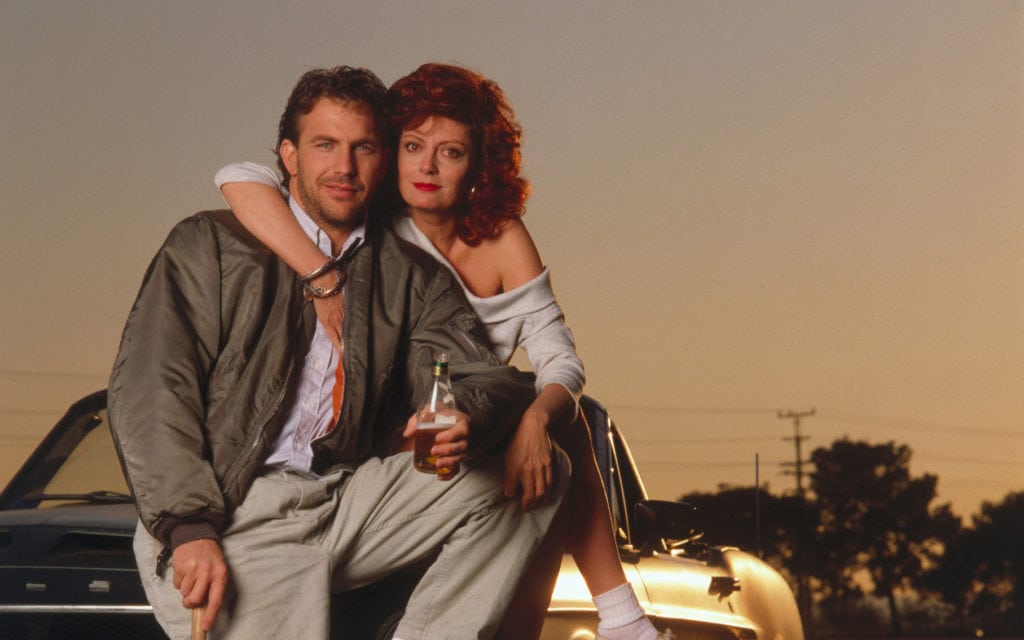 In 1988, Ron Shelton made his directorial debut with a film based loosely on his experiences as a minor league baseball player with four different teams from 1967-71. He would go on to make seven more sports-related films as writer or director:?White Men Can't Jump,?Cobb, Tin Cup, The Best of Times, Blue Chips,?The Great White Hype, and?Play it to the Bone. But nothing would catch lightning in the bottle like?Bull Durham, his first collaboration with Kevin Costner.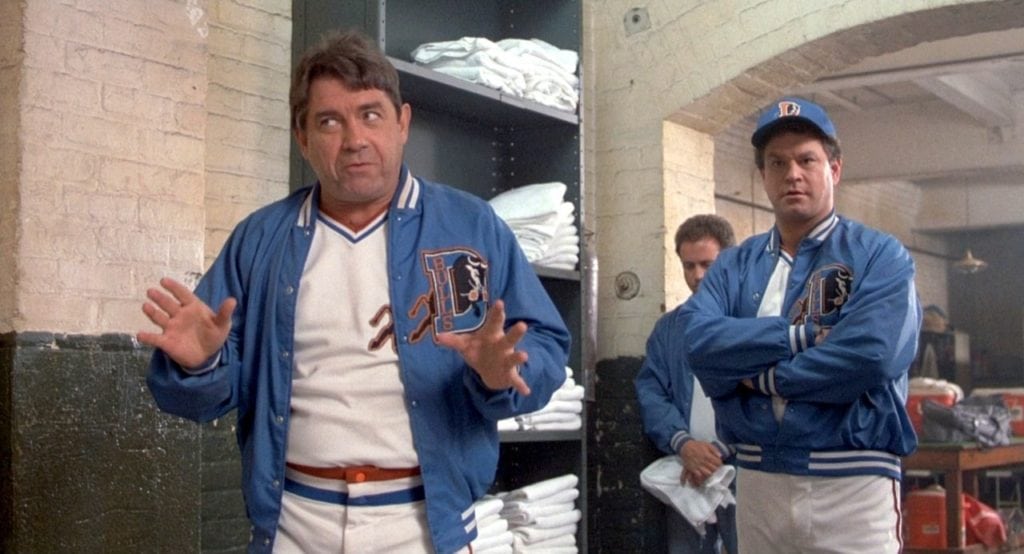 While Costner had found success with the western?Silverado?and the Prohibition-era?The Untouchables?alongside Sean Connery,?Bull Durham?caught him as a star on the rise.?Field of Dreams?quickly followed, with?Robin Hood: Prince of Thieves?(worst English accent ever?),?JFK, The Bodyguard, A Perfect World, Wyatt Earp,?and, of course,?Tin Cup?with Shelton. Sure, there have been significant outings since then, but for the sweet spot of the late '80s to the mid-'90s, Costner – and baseball – were kings.
Catcher "Crash" Davis (Costner) is sent down from the minor leagues to school hotshot pitcher Ebby Calvin "Meat/Nuke" Laloosh (Tim Robbins) in how to control the game, and manage his own life. With resentment from both sides, the relationship is hostile – augmented by the fact that both men dig the same woman, a lifetime Durham Bulls groupie named Annie (Susan Sarandon). Annie beds a different player each year, believing in the "Church of Baseball" with its spiritual powers and influences. The pull-and-push of Crash and Annie on Nuke's life has expected issues as they both want him to succeed, but they have different motivations and methods which periodically collide!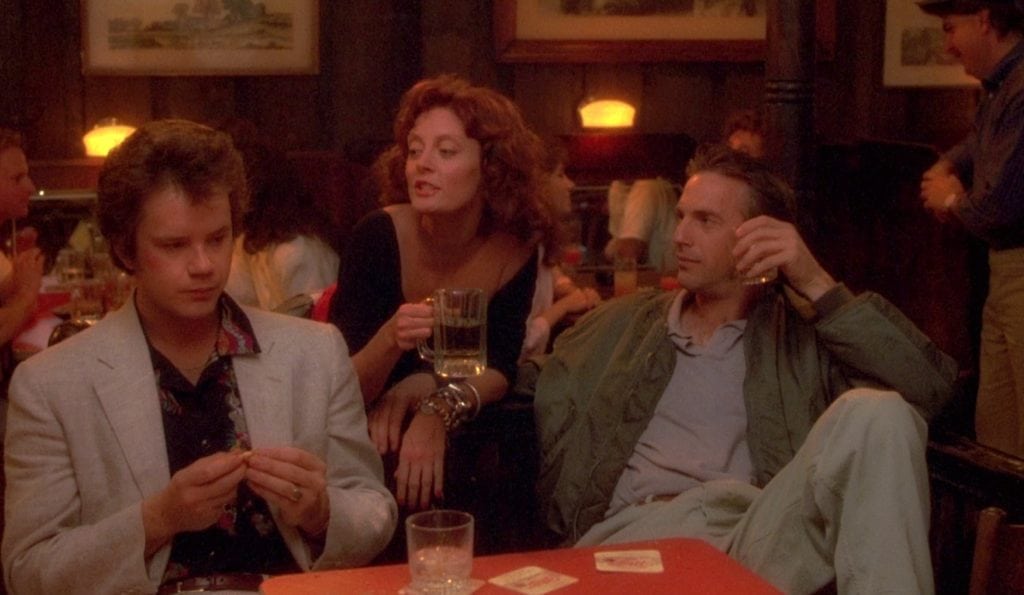 With comedy, baseball, and real life all mixed together, centered in the arena's of the baseball field and Annie's home, the film has a timeless essence to it that most of us can relate to. We've all been hazed by our elders or told to mentor the new kid on the block; we've all struggled to figure out what we're supposed to do when the apparent "best years of our lives" have passed us by. But we can all see that there's something deeper going on in us and around us as we try to adapt – and for some, 'church' is the place where we have to figure it out, in community. But the struggle is real, and funny, and sad, and heartbreaking, and triumphant, sometimes all at once.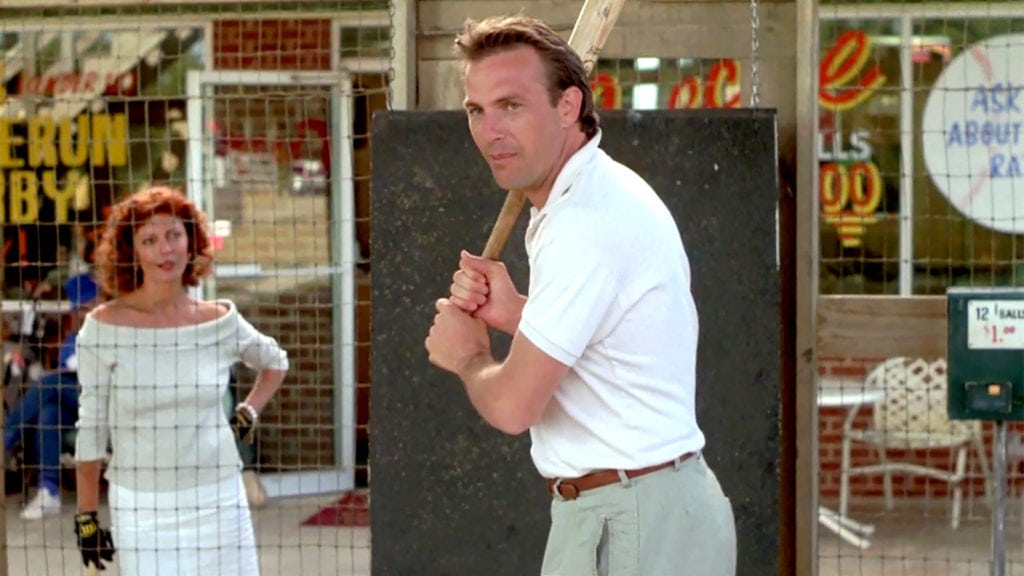 Some will propose that Robert Redford's?The Natural?is the greatest baseball narrative ever, or that?A League of Their Own, The Sandlot, and?Major League?are better. For me, it's a toss-up between the comedic and the dramatic for whether?Bull Durham?or?Field of Dreams?should hold the top spot in baseball film – if not sport (non-Olympics) films altogether (although?Hoosiers?might have something to say about that).? But either way you slice it, Costner is in the conversation.
Now, in its thirtieth anniversary,?Bull Durham?finds itself treated like royalty to the Criterion Collection. With a complete restoration of the film, alongside commentary by Costner and his co-star, Robbins, as well as conversations between Shelton and a film critic, interviews with Shelton, Costner, Robbins, and the woman in the middle, Sarandon, and various specials about the film, this collection focuses on the brilliance of this cult classic. A new generation of fans, whether baseball or film, will come to see this piece of Americana with newfound appreciation.
Is this the greatest baseball film ever? You'll have to see it – and believe – for yourself.