Available now in Blu-ray, DVD, and Digital HD, Disneynature's?Born in China?takes us on a breath-taking adventure to see three families animals – pandas, golden monkeys, and snow leopards, as well as a herd of antelope- in their natural habitat in the wild. Directed by China's own Lu Chuan and narrated by?The Office's?Jon Krasinski, the film is a beautiful watch, and entertaining for the whole family.?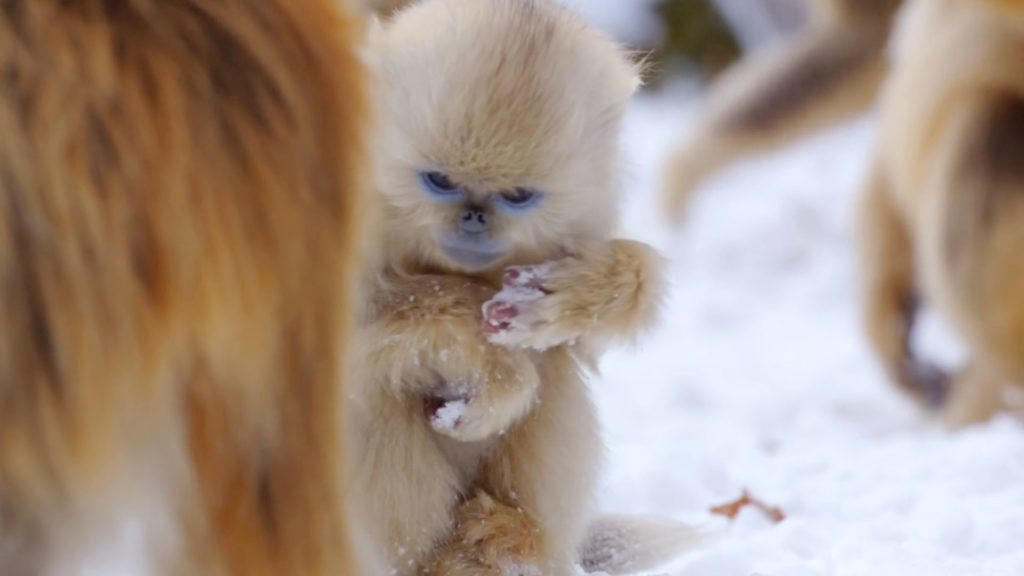 Each of the animals in focus get a name: the giant panda mother is Ya Ya with her daughter Mei Mei, the adolescent golden snub-nosed monkey named Tao Tao, and the snow leopard named Dawa with her two cubs. Each of them provides us an aspect of animals in the wilds of China, that will captivate your family's attention, thanks to their natural beauty and the work of the crew who worked hard to capture their exploits on film.
Special features include a look at the pandas in "Panda Suits & Bamboo Shoots" as the crew works to capture film of these black and white beasts in the wild; "Walking with Monkeys" shows how they worked hard to show off the golden snub-nosed monkeys; "Masters of Camouflage" finds the snow leopard in the wild; "Wading through Wetlands" shows the process of capturing the crane chick on camera; "Everything Everything" is the music video of American Authors; and finally, Disneynature shows you how to get involved.?