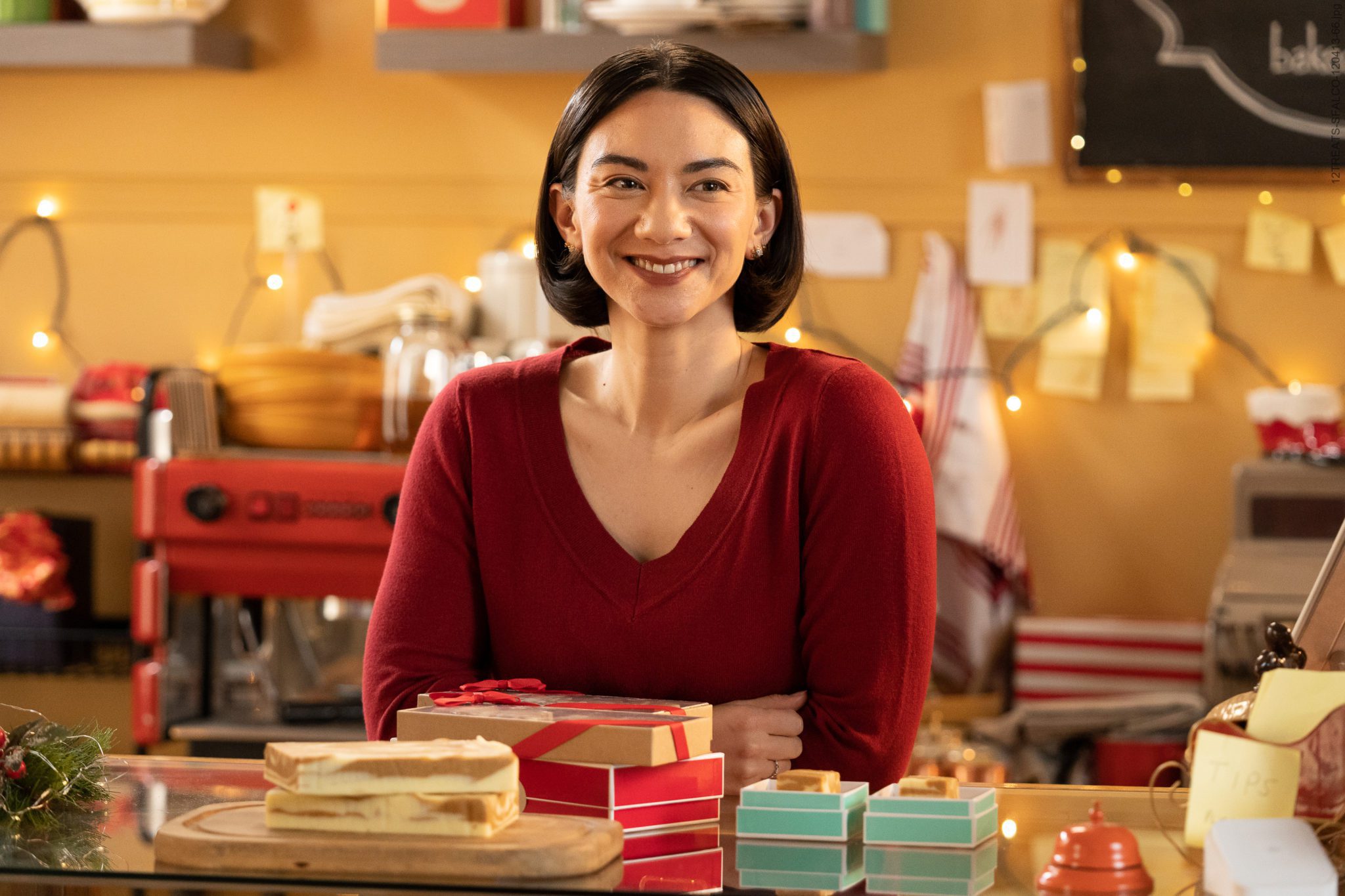 Before we talk about Baking All the Way, it?s worth noting that you?ve already decided whether or not you like the film.
The Hallmark Christmas-style film has evolved over the years and become more prominent on our screens. With a growing legion of fans, these simple tales of holiday romance are loved by many but maligned by as many others. (I, personally, count myself as a fan of this bizarre sub-genre.) Usually featuring a plucky young woman who is forced to travel to a small town only to discover the true meaning of Christmas amidst the lights, baked goods and friendly townsfolk, these simple stories are at their best as they celebrate the holidays.
And Baking All the Way fits very neatly into this pattern.
In many ways, it is unsurprising and unchallenging. But that?s not what these films are supposed to be. Instead, these films are meant to celebrate the joy of the holiday season with a nostalgic glow. Meant to emphasize all the positive vibes from the season, this style of film is (almost) immune to the critic circle. (Although every fan knows that some are better than others.) They?re not meant to challenge for Oscars or force cultural reflection. They exist for one purpose: to remind viewer of what makes the holidays special in the first place. While Baking All the Waymay not break any new grounds, it still makes for a delicious treat for fans of the genre for fans of the genre.
Directed by and starring Yannick Bisson, Baking All the Way tells the story of Julia Wilson (Cory Lee), a famed pastry chef in Chicago about to release her latest cookbook. There?s just one problem: she?s lacking the perfect Gingerbread recipe. (After all, everything pales in comparison to her mother?s recipe.) She asks for fans to submit their baking with the potential of appearing in her new release. Suddenly, her quest leads her to a small town where single father Kris Thompson (Bisson) operates a quaint bakery of his own. As Julia gets to know the family, she begins to understand why Kris keeps his family recipe a secret and wonders if she should print it at all.
Without question, Baking lives up to its premise. With a story that emphasizes a love for gingerbread and homemade delights, there is a certain level of warmth to the film that makes it work. However, these sorts of films only are only successful when the cast has any chemistry on screen. Lead by a delightfully bubbly performance by Cory Lee, Baking features a generally strong cast of Canadian contingent, who all understand the assignment. Veterans like Bisson and Colin Mochrie step into the story with affection and the willingness to bring this story of small-town charm to life. In this way, although the film checks all the necessary boxes, it?s still feels like one of the better entries into the genre in recent years.
At its heart, Baking is a film that acknowledges the special connection that families have with their kitchen. Identifying the importance of family meals, the film leans into the nostalgia of families creating together meals and significant experiences in the kitchen. While the narrative may focus on gingerbread creations, the meaning of these moments boils down to family memories and working together. These are the spaces where families pass on their stories to one another while helping the next generation to create something new at the same time.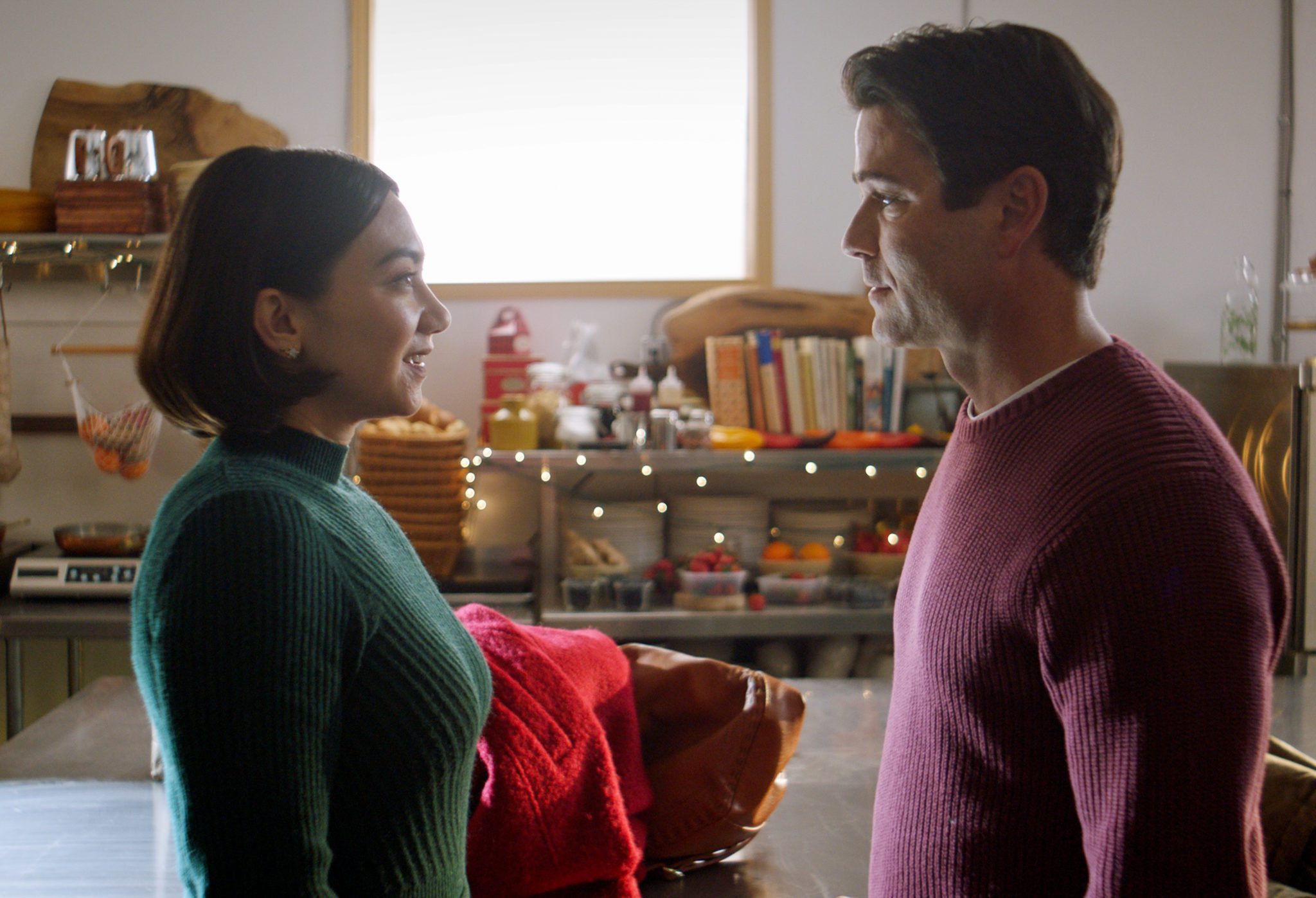 But, no. If you are looking for a memorable holiday film that pushes the boundaries of cultural criticism, you?re baking in the wrong kitchen. However, for fans of the genre (like myself), Baking All the Way manages to be cooked just right for a cup of comfort and joy the holidays.
Baking All the Way is available on Super Channel on Sunday, December 10th, 2022.