Sometimes, timing really is everything.
When Yorkdale Mall planned to bring in the world-renowned, interactive Avengers S.T.A.T.I.O.N. exhibit to Toronto, there is simply no way that they could have ever accounted for a city-wide lockdown the day of its release. After all, to bring in such events takes months?even years?of preparation and the events surrounding the global pandemic would have been simply unfathomable at the time.
Even so, with much fanfare but little opportunity to impress at this moment, the Avengers S.T.A.T.I.O.N. is officially open to the public.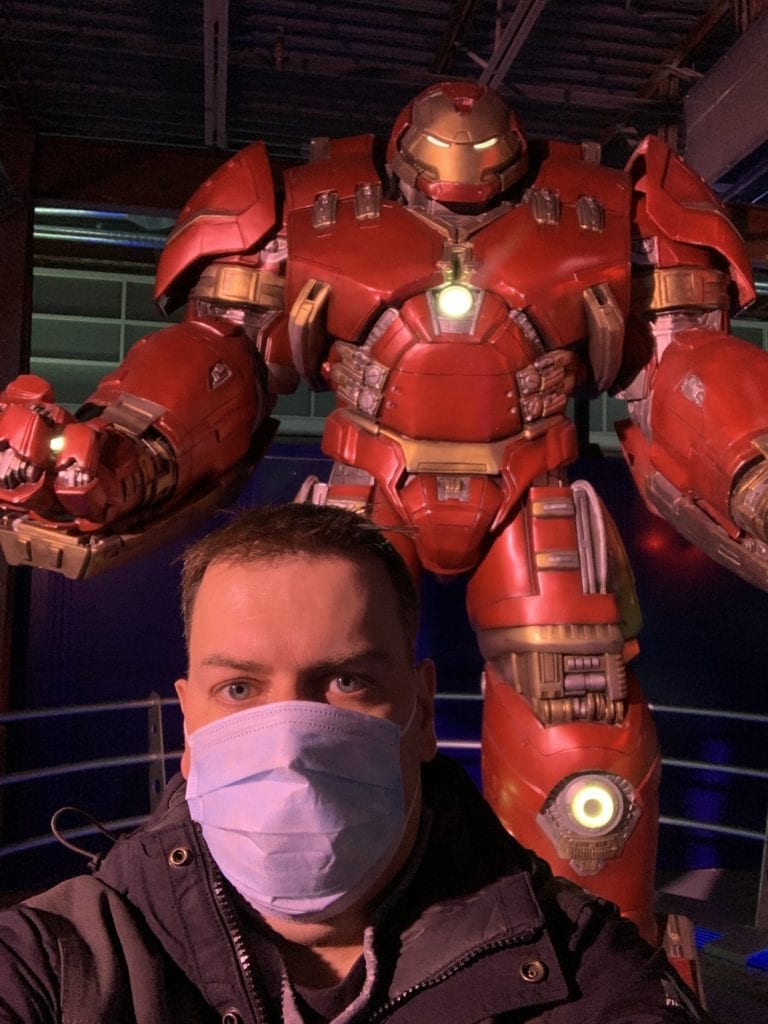 Filled with memorabilia and models from the Marvel Cinematic Universe, families can immerse themselves in the ultimate Avengers experience. The 25,000 sq/ft exhibit is based on the premise that you and your kids have been invited to participate in the Avengers training program, just in case Earth?s mightiest heroes need some extra help during the next attack. After being welcomed by a message from Agent Maria Hill (Cobie Smulders), families are encouraged to interact with games and props that range from Thor?s Hammer to Captain America?s shield.
Now, before I go any further, I know what you?re thinking.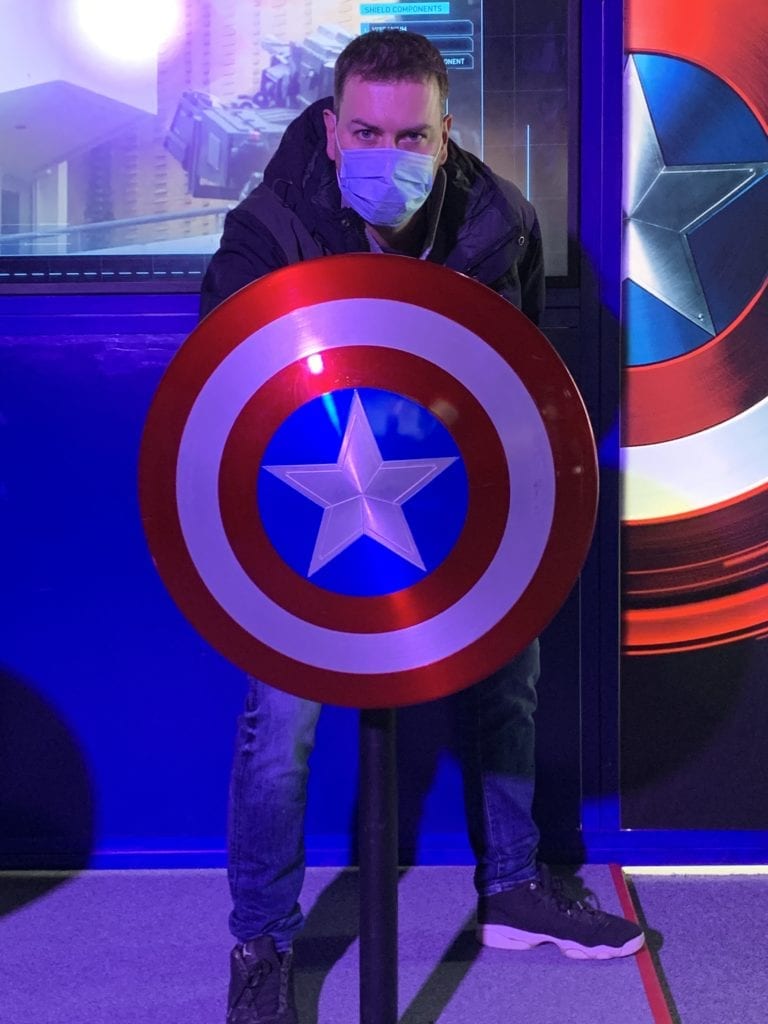 The first question on everyone?s mind is (and should be) public safety during the time of COVID-19. At a time when daily cases continue to rise at an alarming rate, an interactive (and highly touchable) experience in a closed space seems like the last place that anyone would want to be. Somewhat amazingly though, Avengers S.T.A.T.I.O.N. has managed to minimize risk across the board. Partnering with the city of Toronto, Marvel has managed to maintain the interactive component while making the entire exhibit touch-free. From my own experience at S.T.A.T.I.O.N., I was thoroughly impressed by their attention to safety protocols that seemed to go above and beyond the call of duty. Though I must admit that I did miss the opportunity to grab Mjolnir for myself, under the circumstances, the adaptations made by the Avengers crew were nothing short of remarkable. Aside from the normal (and hands-free) hand sanitizing stations and staff on hand ready to clean where necessary, some of their more impressive adaptations included:
re-usable styluses for every attendee in order to interact with exhibits, which are immediately sterilized after each use
double the ventilation required for the exhibits massive space in order to create better circulation
adapting exhibits (such as Captain America?s shield) so that photos can be taken without actually touching them
The exhibit only allows 10% of its normal capacity at any specific time slow to ensure guests have the opportunity for social distancing.
spraying the entire facility down every night with hospital grade sanitizer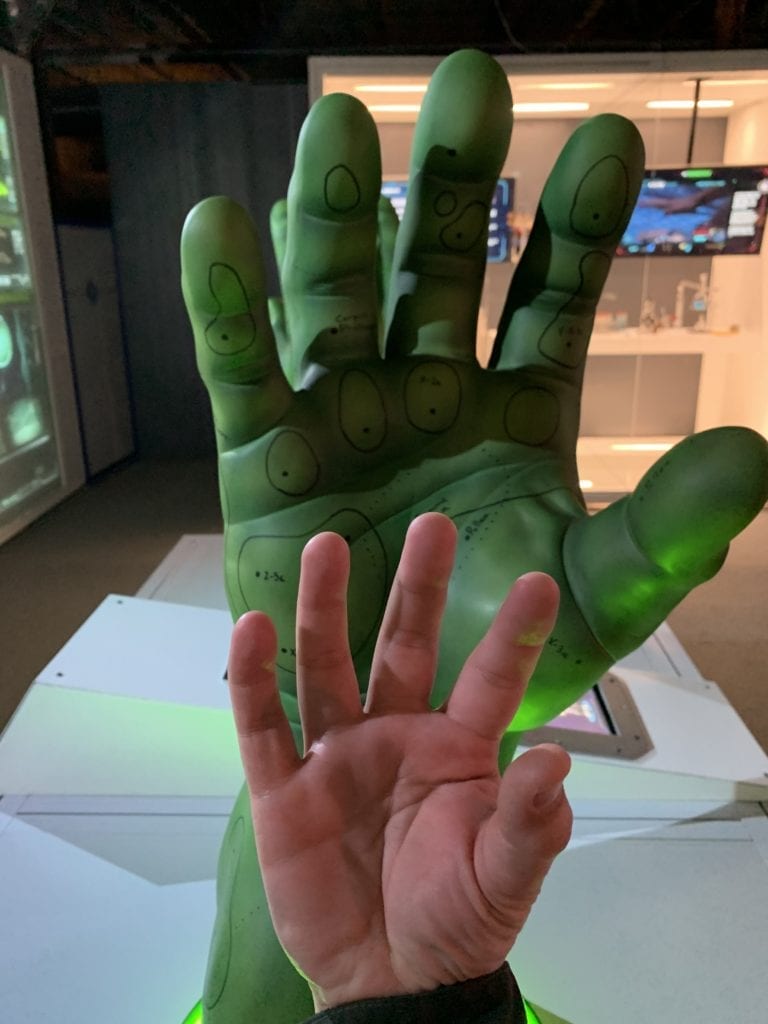 Saving the world never looked so clean.
With that out of the way, guests are free to interact with the exhibits without fear. And, make no mistake, there is much to see within the S.T.A.T.I.O.N. itself. Multiple interactive games and stations line the area designed to bring reality to the whimsical world. (The touch-free game that suits you up like Iron Man as he battles Ultron?s robot warriors and interactive Incredible Hulk exhibit were among my favourites.) Behind glass, official costumes worn and props used within the Marvel films adorn the walls. (In fact, Avengers S.T.A.T.I.O.N. even has special times to adjust their volume and lights for those who may be on the spectrum or hearing impaired.)
What?s more, there is a remarkable level of detail to the exhibit for those who want to really explore. Wakandan language within the Black Panther exhibit is decipherable and elaborate. Digital ants greet you in front of the Ant Man costume. What?s more, around the exhibit, screens are filled with information that should provide any MCU fan ample opportunity to learn more about their favourite heroes. Finally, as you leave the S.T.A.T.I.O.N., guest will be invited to play one final challenge to determine if their ready to join the team.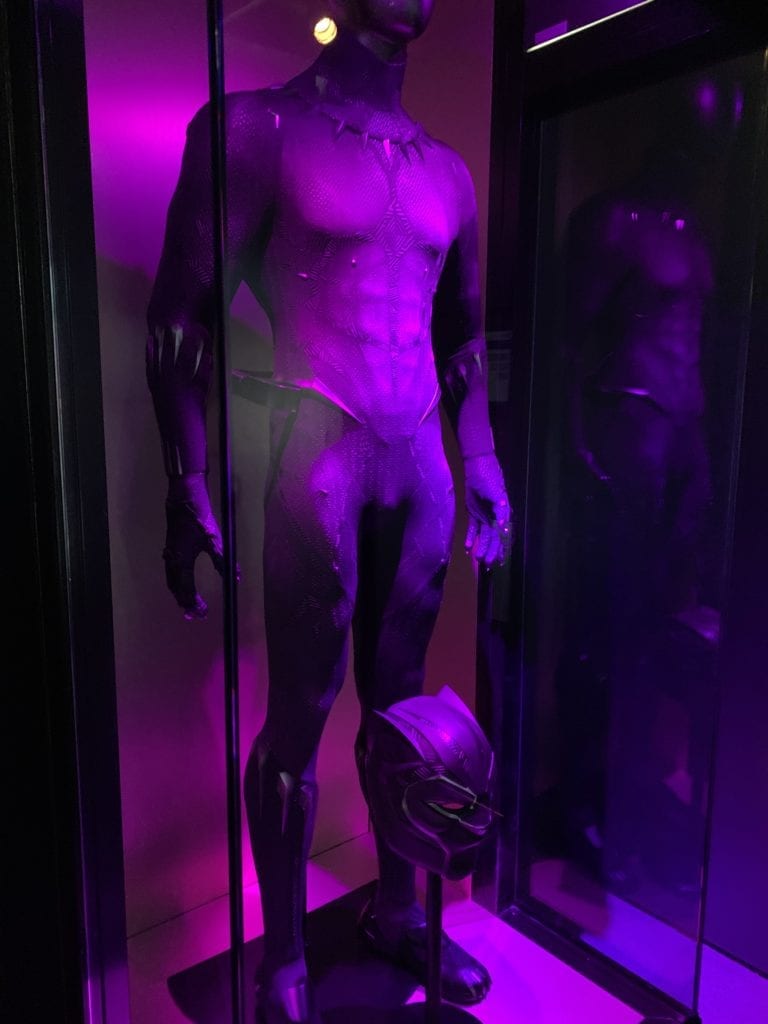 All in all, the place is an absolute blast for all ages.
Though I might argue that the price is a little steep at $40 given the changes that needed to be made to adapt the experience, Avengers S.T.A.T.I.O.N. is still likely worth your time. At a time when we all need a little bit of fun, this is a truly immersive experience that wants to remind you of our need for heroes while inviting you to become one.
Perhaps most importantly though, they?re also concerned about keeping our world safe from disease as well.
Avengers S.T.A.T.I.O.N.?is currently closed for 28 days and plans on re-opening on December 21st, pending government restrictions. Tickets are available for purchase from December 21st onwards at https://www.avengersstationcanada.com