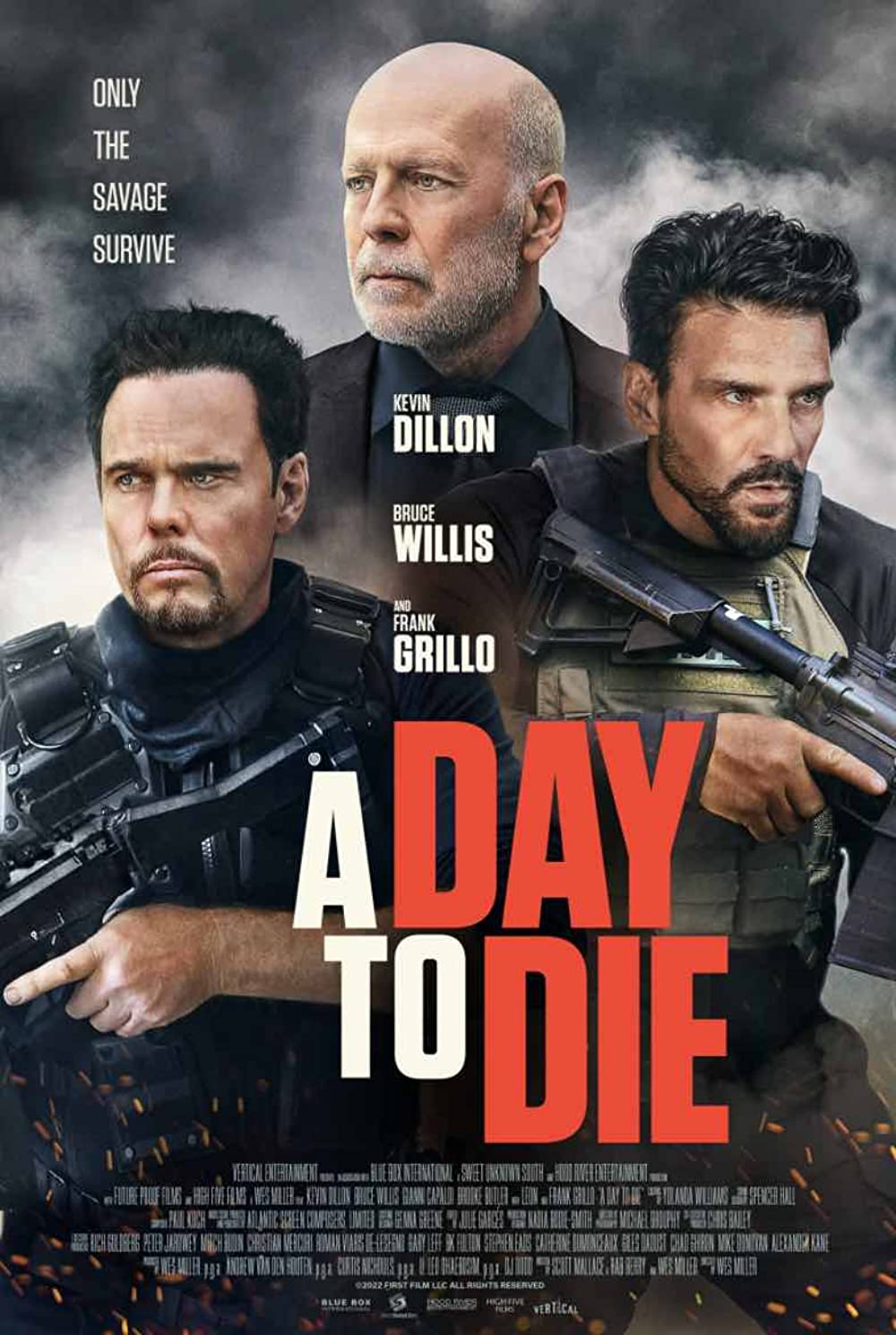 When I first met Wes Miller, it was 2016 and he was the writer/director of Prayer Never Fails, a little film about a basketball coach who gets in hot water for praying with one of his players. The film didn?t blow critics away, but I noticed that Miller moved known entities like Corbin Bernsen, Eric Roberts, and Lorenzo Lamas through a story that didn?t beat folks over the head with its faith (even if the title seems direct). We chatted about life, faith, and movies, and Miller?s transition from lawyer-to-director intrigued me.
Over the next several years, Miller would send me his projects and ask for an honest evaluation of what I was seeing on screen. In River Runs Red, a story Miller wrote about an African American judge whose son is killed in a routine traffic stop and then pursues justice, he used the talents of Taye Diggs, John Cusack, and George Lopez; with Hell on the Border, he told the story of the first black U.S. Marshal Bass Reeves pursuing evildoers while wrestling with America's racism in the Old West with the help of David Gyasi, Frank Grillo, and Ron Perlman. Each time, there was an entertaining story that appealed to the masses, but there was something deeper going on each time as well.
Now, with A Day to Die, Miller spins a tale about a group of ex-Special Forces soldiers who come together after one of their own is threatened, built around the talents of Bruce Willis, Kevin Dillon, Brooke Butler, Vernon Davis (yes, the ex-tight end), Leon, and Grillo again. Straight B-level action film, right? No. There?s again something going on here about the infinite striations separating good from bad, and covering all the space in between.
Miller still articulates his desire to tell stories that entertain without preaching to people, but admits that he?s trying to make people think. ?People who seem good aren?t always; people who seem bad aren?t always,? he says. ?Good things are done for bad reasons and bad things are done for good reasons. Sometimes, that?s what it takes to change the system.?
In A Day to Die, the audience is challenged to see how people on both sides of the legal system actually want the same things – safety, better for their children, a prosperous future, while also acknowledging that the system is biased. Rather, more than biased – aimed at lifting some up and holding others back. ?Why is it possible that a subset of Christians is afraid to admit or address bias? How can you really effect change?? asks Miller. ?I want folks to discover and find the ability to change. Maybe some people won?t get it because they don?t want to see it. But if they?re open to it, they can see and identify things in the film.?
One of the ways that Miller draws the audience in is through Butler?s kidnapped police wife. She?s not a throwaway character – Miller says being raised by a single mother makes him aware of the power of a woman?s story – so he made sure that she wasn?t helpless. ?She?s the strength of the film, maintaining a steely calm even when she?s kidnapped. If her relationship with Pettis (Leon?s character) doesn?t work out , then the film doesn?t work.?
Working with known actors the way he has, Miller has learned from each of the actors who excelled at what they do, helping him to become a better director. He admits that he had to be ready, prepared for each shoot, because otherwise they would?ve steamrolled him! But their relationships grew throughout each movie, and they trusted him to tell the story.
Now, looking back and looking forward, Miller sees the way he now digs into the script, building a tool box of creative tools that keeps expanding. He learns from each mistake, and continues to work on showing more than telling. Not everyone appreciates that – that Miller is growing and adapting, balancing his faith in filmmaking and the reality of the world around him. But he perseveres, and continues to grow, holding a mirror up to society (and the church) to challenge us to be better – to follow Jesus more closely.
It?s why I first became a fan, and why I?ll keep waiting expectantly for what lawyer-turned-director Wes Miller does next.