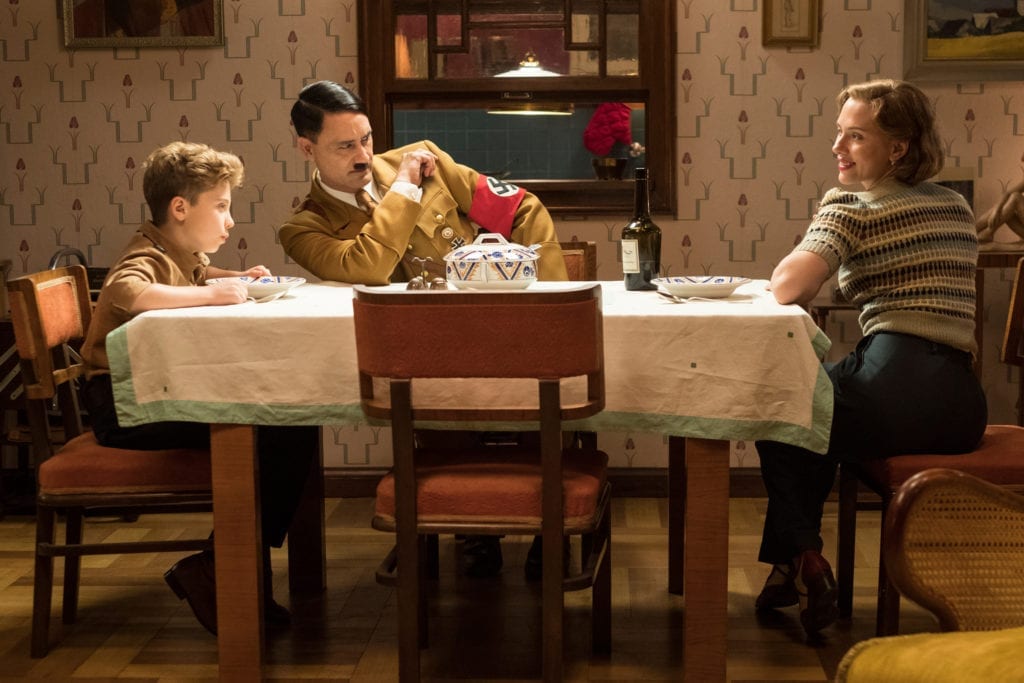 This week, Paul and Julie Levac gather to take on JOJO RABBIT, a film which allows director Taika Waititi to bring his brilliant art to the big screen in a stunning satire that will have you howling and shedding a tear in the same sitting.
Jojo Betzler is determined to fight for his country, confident in the support of his imaginary friend, Adolf Hitler. When he discovers a Jewish girl hiding is his house, he is faced with a dillema. As he slowly builds a tolerance for the girl, and together with the lessons of an exceptional matriarch, Jojo begins to realize that perhaps his fanatical views of the Fuehrer and Nazis are not what they used to be.
You can also stream the episode above on podomatic, Alexa (via Stitcher), Spotify or Soundcloud! Or, you can download the ep on Apple Podcasts or Google Play!