R.J. Palacio's novel,?Wonder, captivated young people and their parents, but Stephen Chbosky's cinematic adaptation was a sensation that caused theaters to add showings as screenings sold out. Centered around the story of Auggie (Jacob Tremblay), a young man with?mandibulofacial dysostosis, it shone a spotlight on the way that we treat people who don't look, sound, or act exactly like us, and the opportunities we have to choose kindness as our way of life.
In a world where social media and political climates seem to erode our sense of decency and compassion for others,?Wonder?shows up with a smart, happy little boy with significant facial deformities, and asks us how we'd treat him. Thanks to his parents (Owen Wilson and Julia Roberts), sister (Izabela Vidovic), friends (Noah Jupe), and teachers (Mandy Patinkin, Daveed Diggs), we have multiple vantage points to consider Auggie and his world. While the novel provided a chapter by chapter change in viewpoints, the film flows more traditionally as a drama.?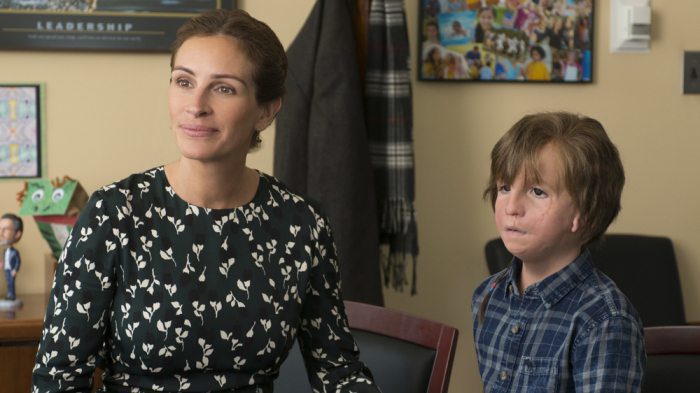 Wonder?is funny, poignant, and powerful. The special features highlight the power the story had in changing people's perceptions and inspiring their changed attitudes into action. We can see the way that people are powerfully and positively changed in the lives of the characters, but we also see the way that some adults just don't "get" it. It's clear that kindness is a mix of nature and nurture, but there are adults who willfully choose to live in a self-indulgent world where others are not welcome – or treated well. One of the primary side stories, some parental situations allow us to see the way that what we treat and model for our children matters.
Walking away from?Wonder, it's impossible not to be moved. It's impossible to ignore that everyone has biases, everyone struggles to love and to be kind. There's a melting pot of "let the little children come to me" and "do to others what you would have done to you" (Matthew 19:14, Matthew 7:12) that explodes in a narrative, parable form on screen. It's a reminder that how we live reflects what we believe, and what we do is reflected by those who look to us for guidance. What we do matters, so?Wonder?asks us to choose kindness.
Special features on the Wonder Blu-ray combo pack include a variety of featurettes focused primarily on how the film can impact people's behavior and attitudes: "A (com)Passion Project," "Family Matters," "A Technical Wonder," "A Note of Kindness," "We All Deserve a Standing Ovation at Least Once in Our Lives,"? "A Child?s Sense of Wonder," and "What a Wonderful World."