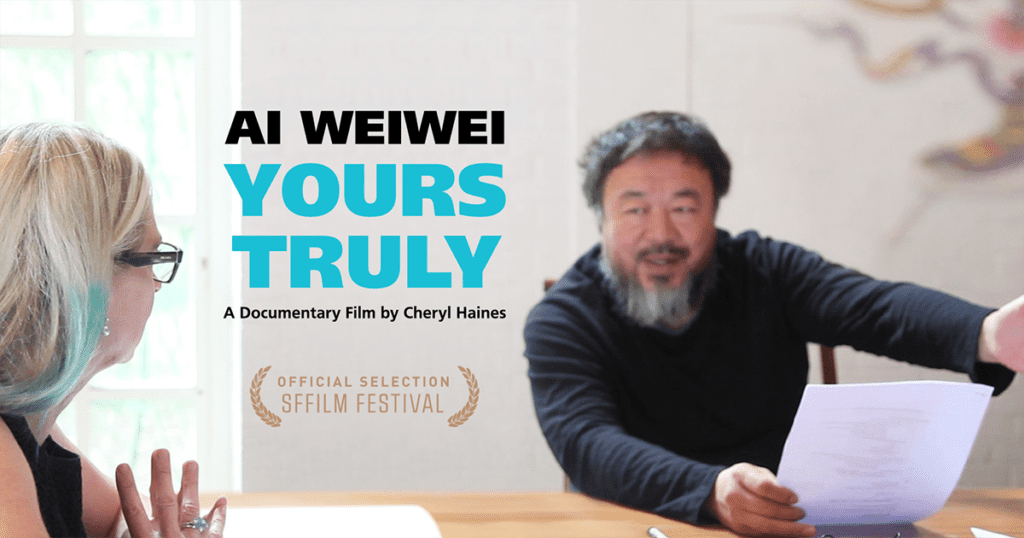 Directed by Cheryl Haines,?Ai Weiwei: Yours Truly begins with the remarkable exhibition?@Large: Ai Weiwei on Alcatraz. Through his instillation, Weiwei extended an invitation to the public to compose messages to prisoners of conscience around the world. By end of the exhibition, over 90,000 postcards had been sent. Ultimately, the film Ai Weiwei: Yours Truly is a call to action through a simple act, extending the reach of Ai Weiwei?s art and urgent call for freedom from injustice and oppression as visitors pick up a pen and personalize the core principles of global human rights. Although she directed the film, Haines is most passionate about her role as an art curator who supports artists who challenge the status quo.
?[Although,] I'm a first-time filmmaker, I'm actually a contemporary art curator and I have been working with artists who define the notion of place for many years now,? she claims. ?It's a very complicated conversation but also a very simple one at the same time because the Foresight Foundation, which I founded creates artworks out in the cultural landscape, addressing the natural and social history of the places where we do these projects. We're most known for the fact that we take old buildings, particularly in the national parks that are here (specifically the Presidio) and transform them and create an opportunity for contemporary artists to bring forth their notions of the pressing contemporary social issues.?

Having founded the FOR-SITE Foundation in 2004, Haines remains committed to the relationship between art and location, supporting artists and their instillations through landscapes.
?The FOR-SITE Foundation is a very small not-for-profit based here in San Francisco and we're celebrating our 15th year,? explains Haines. ?We are dedicated to what we call 'art about place' and through a series of artist residencies, education program and installations in the landscape, we are quite involved in that conversation.?
?FOR-SITE is a rather unique organization,? she continues. ?I can't really think of too many others in [North America] that do site specific installations that are truly born from the essence of the place. I think one of the things that's important for us is that these locations are often in parks and on public land and attract a much broader visitorship than a project in a gallery or museum or any other white wall space. By choosing the artists carefully that are able to illuminate the special characteristics of a place at a moment in time, you already have one step forward in terms of engaging the public. You're not asking them to sort of create from nothing.?

As curator of Foresight, Haines is especially passionate about allowing artists to engage our culture through free thinking and dialogue.

?If you think about it, artists have long been part of the vanguard for social change,? she expounds. ?As creatives, they're able to unpack many issues that, in the hands of others, could be perhaps too dogmatic or too fraught. I think that, by looking at sort of a multitude of facets of various issues, they're able to address things in a way that doesn't necessarily provide answers but really ask questions. And that to me is the most important thing is to get people to ask questions. That is the only way that change occurs.?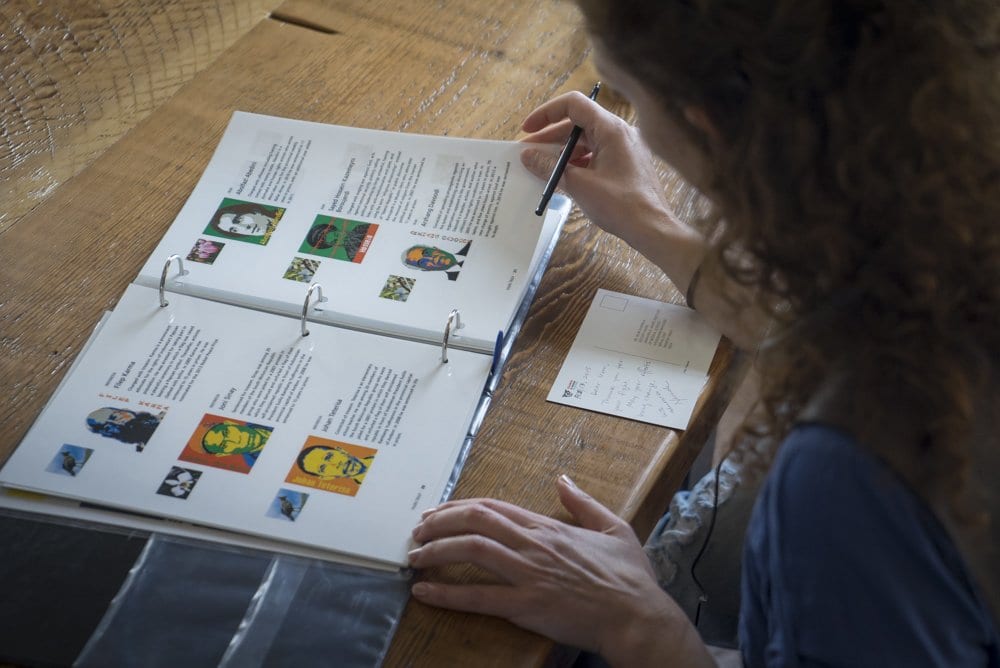 In addition to this, Haines has also been inspired to see change take place through her relationship with the iconic Weiwei. Out of their friendship?and out of compassion for his imprisonment?Haines found herself drawn to partnering with him in his next art instillation at Alcatraz Prison.
?When I was introduced to Weiwei, I was immediately taken with what a remarkable person he is, [and especially] how clear in his thinking and courageous he was,? she recalls. ?Obviously, he still is in terms of his willingness to address the societal ills that he views around him. We did some small things together, in subsequent years, but not until he was detained by the Chinese government in 2011 for very vocally speaking up for his beliefs… Upon his release, as his friend, I went to see him because I was very concerned? So, at that time, I [asked] Weiwei if there was anything I can do to be a support to him. And his response was, 'yes, you can help bring my art to a broader audience.' So, I thought about it… and I realized that there was an ideal spot for him and it was the former federal penitentiary on the island of Alcatraz..?

While at first glance Alcatraz might seem an odd choice for an art instillation, Haines insists that this location was perfect due to its history and significance.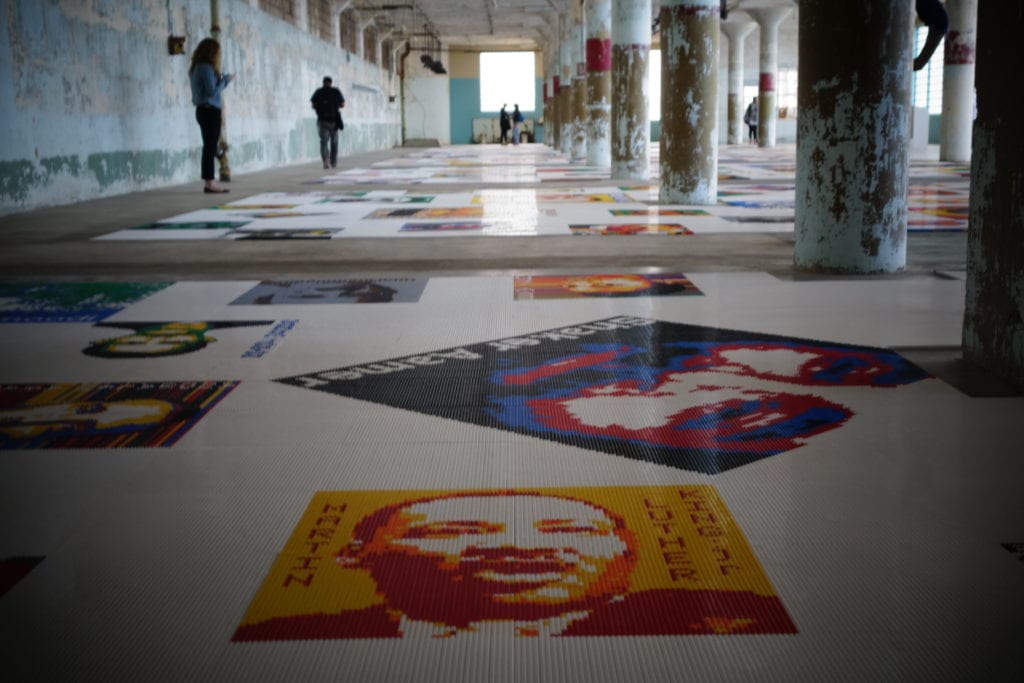 ?It was a very intense environment out there,? she argues. ?It's one of the most visited national park sites in the country and received almost 5,000 visitors a day. So, it's complex. It's, already a very rich experience of hand. But to take a large-scale exhibition and place it there carefully without interfering with the current experience, but augmenting it and helping people understand that that prison isn't just about Al Capone and some of the notorious prisoners that were there, but it really had a much deeper history. So, part of what we decided to do was include prisoners of conscience, people like early the Hopi Indians that were arrested because they stood up for their beliefs.?
Within this particular instillation, Haines and Weiwei sought to create an environmental piece that can also be interactive with its patrons. In the process, however, she also discovered that the project would also have an enormous impact on prisoners of conscience all around the world as well.

?One of the centerpieces of the project was a work called ?Trace? that illustrated the portraits of 176 prisoners of conscience from around the world?? Haines begins. ?These people were vetted by Amnesty International and we, together with Ai Weiwei Studio, created these portraits in Lego, which are then placed on the floor. So, when visitors entered this space, which was a former factory area where the prisoners worked while it was a prison. You were met with this vast carpet of images of prisoners of conscience in these brightly colored, resplendent Lego's? It was a material that is universally appealing so it was able to draw in people from all walks of life, including children, which was very important.?
?But that wasn't enough? [because] we [also] wanted to give people an opportunity to interact with the project? I think Weiwei's choice was brilliant because he essentially said ?Let's send postcards to these people in prison. Let's reach out to them and tell them [that] we've heard their story. We care about them. We may never meet them in life, but what they have done is courageous and it helps all of us. They have not been forgotten.? So. we had almost 93,000 postcards written by visitors to the project and we mailed them to prisons around the world. And we started hearing back from people that some of them were getting through. At that moment, you know, this has to be a film, we have to tell this story because how an art project can actually create social change and how an individual's gesture–a simple thing that all of us are capable of doing, reaching out our hand and empathy to another human being–how that can really make a difference.

With this in mind, one cannot help but recognize the power of the simple act. Although the gift was small, the impact was great.
Says Haines, ?[The power of the postcard is that it] just sort of brings it right down to a human level [through] one on one communication. It's so easy to become overwhelmed by all of the difficulties we have in our lives today. So much of our misunderstanding between cultures is through selfishness and self-absorption. There's a long list of course. I think that if one can see that a simple thing can make a difference in someone's life, I do believe that that can help create change. Margaret Mead once said, 'Never doubt that a small group of thoughtful, committed citizens can change the world. Indeed, it's the only thing that ever has.'?

Asked what she believes Weiwei would want his legacy to be, Haines speculates that he would simply want people to open their eyes to the injustices that are all around us and attempt to help wherever possible.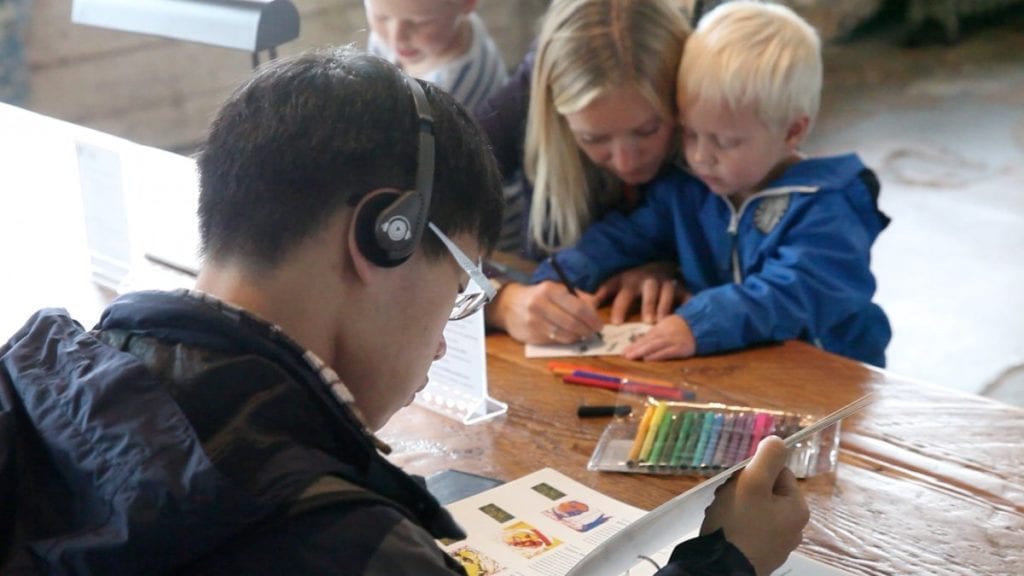 ?It's always complicated to speak for another [but] I heard him in an interview a number of years ago, and it was before he was under tremendous pressure by the Chinese government and he hadn't been detained as yet. The interviewer asked him, 'Weiwei, why don't you and your family leave [China]? You're increasingly unsafe there.' And his comment was, 'Because I believe that we must use everything we have at our disposal are fame, our intelligence, our empathy or influence to help others. Otherwise we should be ashamed.' I think that position is how he lives his life. I think that he would like people to just be aware of all the injustices in the world and to feel empowered to do what they can.??
Ai Weiwei: Yours Trulybrings its message to the San Francisco Film Festival on April 13th, 2019.
For full audio of our interview with Cheryl Haines, click here.