Imagine that, one day, you get a postcard that states, ?Love will never die?. Would you be confused? What would you do with it?
The Postcard Killings tells two stories from both the protagonist and antagonist points of view. Jacob Kanon (Jeffery Dean Morgan) is an NYPD detective who gets the call that his daughter and his son in-law have been murdered. Detective Kanon is determined to seek the killer of his daughter as her hands are missing from her body. Jacob's wife, Valerie Kanon (Famke Janssen), decides to do some investigating close to home while Jacob takes himself overseas to Europe to pursue the killer. Their teamwork through phone calls and Facetime calls is spectacular. They help each other out during the investigation when one is stuck on a problem. What?s more, Jacob does not just have his wife as an ally, he also recruits Inspector Bubilitz (Joachim Krol) and Desse Lombard (Cush Jumbo), a Swedish reporter, to help in his search. When Lombard gets a postcard from the killer regarding their most recent murder, Desse decides to write a story on Jacob while trying to help him solve the case.
The Postcard Killings leaves you at the edge of your seat and takes you on a wild ride to see if Jacob will get his justice. (Also, the huge plot twist in the first 30 minutes leaves you shocked.) While I thought that The Postcard Killings would feel familiar in the vein of Taken, where the killers reveal themselves in the first few minutes of the film and the father decides to take justice into his own hands. But, this film is completely different as the killers remain hidden in plain sight, keeping their identities secret until later on in the film.
Jeffery Dean Morgan does a fantastic performance playing Detective Kanon. While you might think he would just play the tough guy detective that will stop at nothing to find justice for his daughter. However, Killings allows us to also see the detective?s soft side. For example, Morgan gives an emotional performance during the moments when he realizes that his daughter is gone or when he sees something that reminds him of his daughter. Because of his emotional display, the audience is really allowed to connect with his character.
If you really like crime and mystery films and are looking for something that isn?t afraid to try something new, then this is the movie for you. The characters are great and even with the plot leaves you at the edge of your seat as you are trying to solve the mystery as well. I highly recommend this movie to some crime fans that are out there. The movie leaves you with a slight sigh of relief (and also a potential sequel opportunity as well).
Check out The Postcard Killings.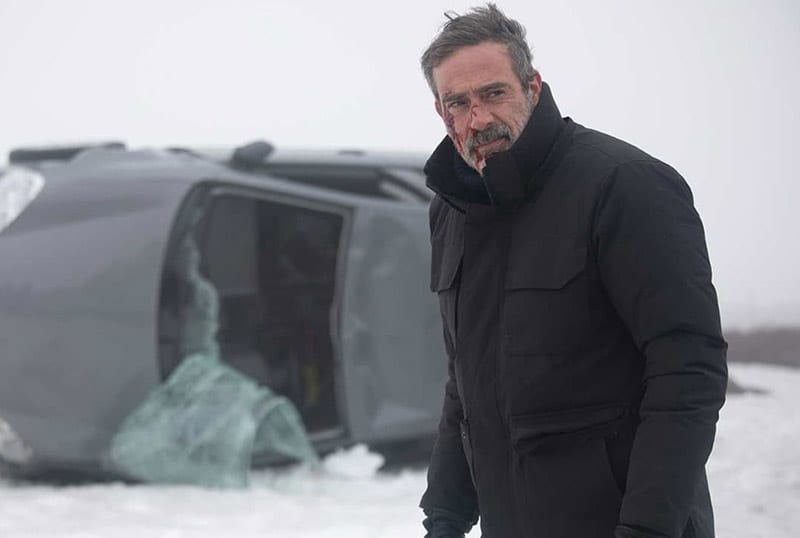 The Postcard Killings is available on VOD now.