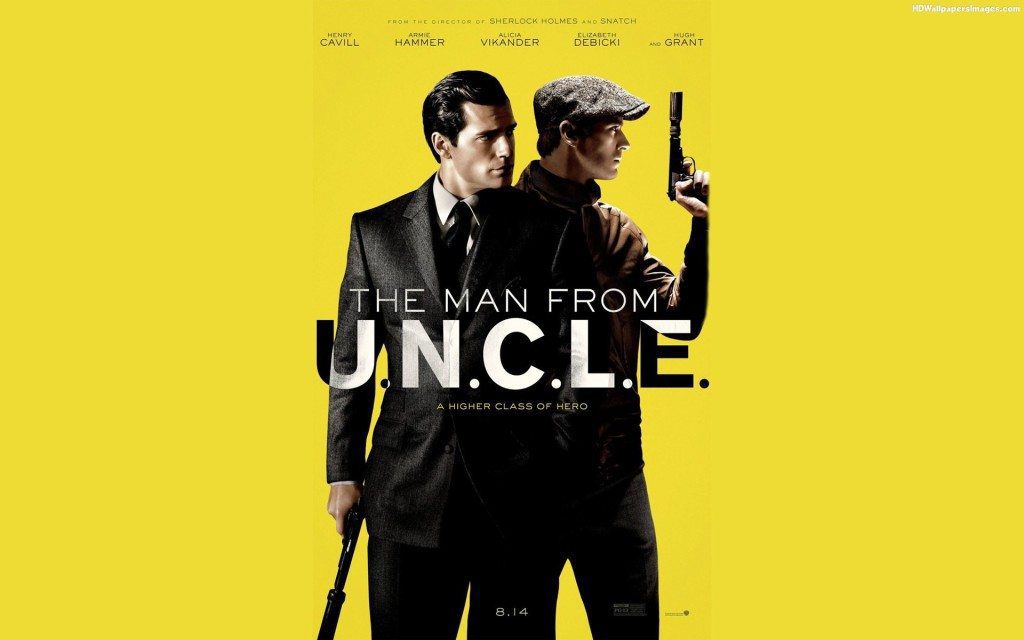 Lately, Hollywood seems content to reboot or extend what has already been done. But the decision to reach back into MGM's vault in the 1960s and draw from the Cold War seemed like a strange decision. With the casting of?Man of Steel's?Henry Cavill as the U.S. agent Napoleon Solo, Warner Bros. set up the odd couple pairing by turning Armie Hammer (The Lone Ranger,?The Social Network) into a Russian spy Illya Kuryakin. [Seriously, he's played the wooden masked man and twins, so why not have Hammer adopt a Russian accent?] The end result was surprisingly entertaining, and old school.
Entrusted with babysitting Gaby Teller (Alicia Vikander), the daughter of a kidnapped ex-Nazi nuclear scientist, the two spies from opposite sides travel to Rome to pursue the Vinciguerras, husband and wife Alexander (Luca Calvini) and Victoria (Elizabeth Debicki). There, the two spies find themselves sparring with each other and various henchmen of the Vinciguerras, led by "Uncle" Rudi (Sylvester Groth), a sick little man. But will the two arguing, competing spies be able to stop the criminals from creating a weapon of mass destruction?
In the Blu-ray combo pack, the special features show how Guy Ritchie went about adapting the feel of the 1960s television show for the present day. It's no small feat that he made it?feel?right, even having pulled off?Sherlock Holmes 1&2?and?RocknRolla. Ritchie's style comes through without tearing apart the realistic tone?of the show that came before it.?Other special features take us further into the spy vibe and the action of the film as well.
In the end, this boils down to whether Kuryakin and Solo can get over themselves (or is it each other?) in time to save the world. Can they recognize what they have in common well enough to ignore their differences while they pursue a common mission? These are life lessons that all of us have to unravel (okay, maybe not saving the world) while figuring out how to live, love, and worship the Creator God of the universe who calls us all his children. While the world creates stereotypes and labels, dividing us from each other, God calls us into community, into a family or team, aimed at completing the mission.
Hopefully, we can be half as successful as these two spies, with or without the bickering.