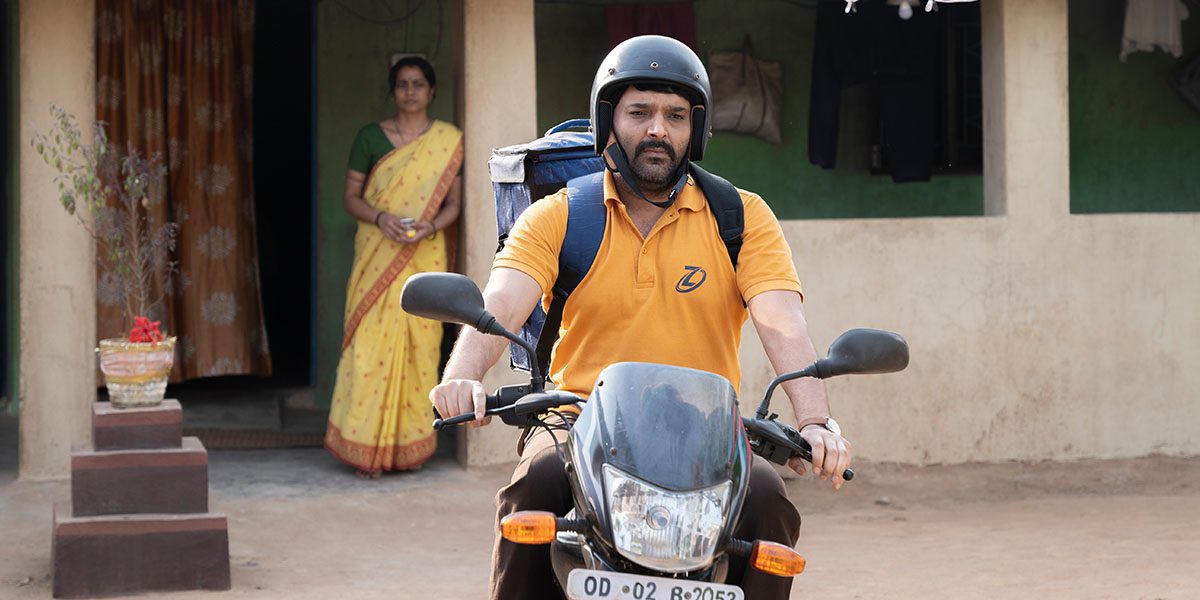 In Zwigato, the very talented writer/director Nandita Das takes a crack at a social commentary drama that focuses the side-gig and gig economy industry. Starring famed Indian comedian Kapil Sharma as Manas, Zwigato looks at the nightmarish lives of workers for meal delivery apps such as UberEats, Postmates, DoorDash, etc. In Das? film, the fictional delivery company is called Zwigato, an app that serves as a representation for all food delivery services and how they operate.
In a lot of ways, Zwigato feels more like a documentary than it does fiction. Exploring the tribulations that a food deliver endures on a daily basis (including life outside their work), the film highlights the challenges one must face working for a tech company that?s focused on corporate employees and profits. Zwigato tries to sell potential employees on the benefits of working for their company, like how you can make great money, work on your own schedule, and get paid almost instantly. What?s more, they also like to appear helpful by pointing out how they?ve created so many jobs at a time of great unemployment. Although, while it is important to note the value that these companies have by creating work for people who are in desperate need of employment, the job itself is a gruelling hell.
For Manas, working for Zwigato causes only pain and suffering. The pay isn?t that great and he needs to pay for his own fuel and vehicle maintenance as well. (Manas even claims that fuel alone eats up 40% of his income.) However, Zwigato?s solution to the problem is to introduce an electric vehicle that their drivers have to purchase, further making them dependent on them for survival. Imagine needing to pay to work? Further, although the promise of ?working on your own schedule? is true, working 12+ hours a day just to make less than someone working minimum wage is hardly worth it. Diving into the suffering of gig economy workers who are forced to work full-time for major tech companies,?Zwigato shows how we should value their services more while fighting against major companies who take advantage of their situation to use them as ?slaves?.
Zwigato?premiered at TIFF ?22. For more information, click here.