I'm no war movie buff.?American Sniper?and?Zero Dark Thirty?proved to be gritty, heartrending films for me, in ways that previous war films aimed at the glory of war left me cold and unmoved. I was determined not to see?13 Hours:?The Secret Soldiers of Benghazi, simply because I had no desire to revisit the purity of combat and the job of bravado. But after interviewing Oz Geist and Tig Tiegen, real-life soldiers from the battle, I knew I had to see the film.
Watching the series of coincidence, stupidity, oversight, and machismo that led to the fateful gunfight, I was again reminded that for sacrifice to be beautiful and moving, something must be lost.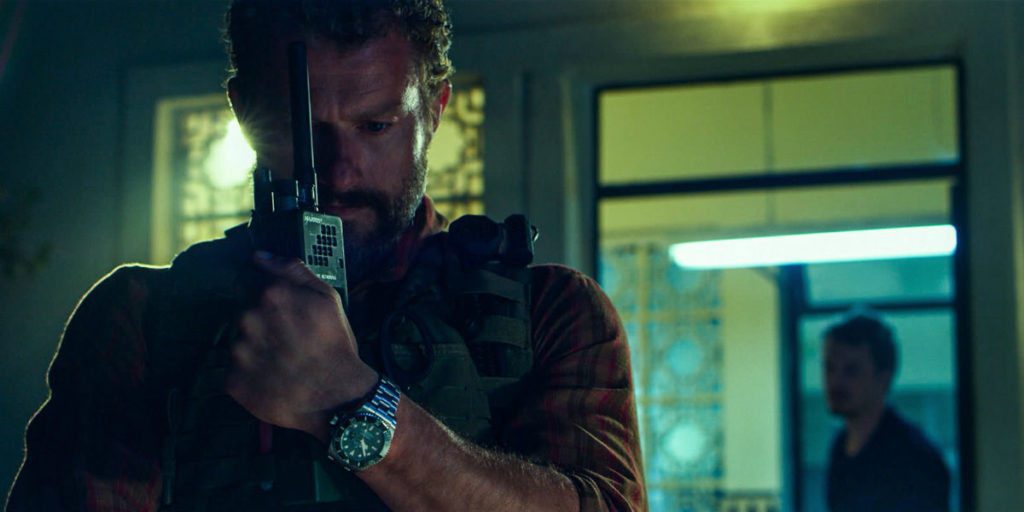 John Krasinski's Jack Da Silva serves as the audience's vantage point for the night-long standoff that took place in Benghazi, Libya, on September 11, 2012. Here, against an onslaught of Islamic insurgents, Rone Woods (James Badger Dale) led a small, elite team of private security specialists in a suicide mission to protect those working within the American embassy ?and the CIA Annex in Benghazi. The action is intense, and the decision-making of Woods' team reminds us of the power of sacrifice.
For the men of the Global Response Team, their service may have moved from the various Armed Forces (Navy Seals, Army Rangers, Marines) to privatized protection, but they remain patriots and men of honor. When?Ambassador J. Christopher Stevens (Matt Letscher) arrives in Libya with too little protection, Rone and his crew know that there are problems lurking, and they ultimately feel responsible even when it's not their fault when all hell breaks out.
The Blu-ray edition includes over an hour of special features, including a featurette on discovering what actually happened, "For the Record: Finding the Truth Amid the Noise." We also learn more about the real-life men who fought through those thirteen hours, in "Uncovering Benghazi's Secret Soldiers" and the lead up to making the film possible in "Preparing For Battle: Behind the Scenes of?13 Hours." The truth always brings us into a new avenue of seeing the film – and understanding what happened that night.
As I watched, I was reminded of Jesus' words in John 15:13, "Greater love has no one than this: to lay down one's life for one's friends." These men lay their lives down for their friends – and for the civilians who cannot defend themselves. They see their jobs as more than cash payouts, but responsibility; they recognize that they might not make it home to the life they want to live, but they're willing to make the sacrifices anyway. And I wonder: what would our everyday lives look like if we took our jobs, our calling, our responsibilities, that seriously?