?He was in the wilderness forty days, tempted by Satan; and he was with the wild beasts? and the angels ministered to him.? (Mark 1:13, NRSV)
?To prepare for his mission, the holy man went into the desert to fast and pray, and to seek guidance.? -opening title card in Last Days in the Desert
Last Days in the Desert is not the biblical story alluded to above, but it is set within that story. Jesus (Ewan McGregor) is wandering through the desert feeling out of touch with God. Satan (also played by Ewan McGregor) is trying to take advantage of that alienation. Satan tries to convince Jesus that God is self-centered and capricious. Jesus is uncertain of himself and of God.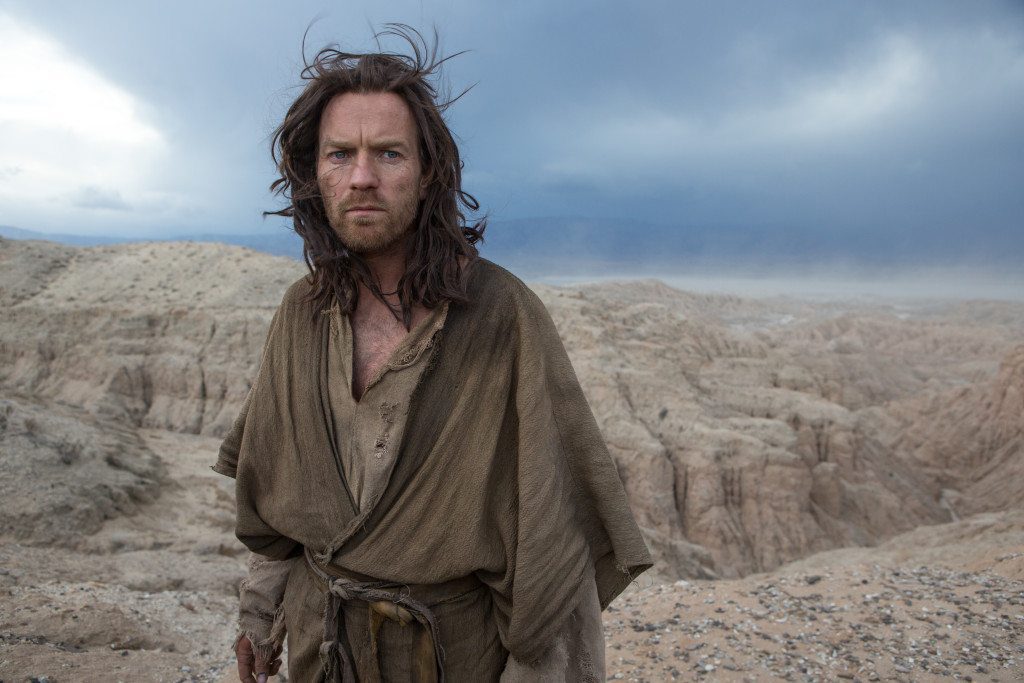 It should be noted that ?Jesus? and ?Satan? are not actually named (although the Satan character does refer to Jesus as Yeshua, the Hebrew version of the name). Rather Jesus is usually just referred to as the holy man, while the Satanic character is left completely nameless. I use the name Satan for him in this review because I view him as similar to the role of Satan in the story of Job?a part of the heavenly court, but perhaps the most cynical of God?s servants.
Along the way Jesus comes across the tent and half-built house of a desert dwelling family. The mother (Ayelet Zurer) is an invalid. The father (Ciar?n Hinds) and son (Tye Sheridan) are at odds because the son wants to see the world. The father believes their life in the desert is the best way to live. As is often the case, the two generations don?t know how to speak to each other and understand each other?s dreams and desires. Satan offers Jesus a deal: if Jesus can resolve the situation to everyone?s satisfaction that he will leave Jesus alone. Jesus spends time with them, helping them build the house that is to be the son?s inheritance and incentive to stay.
Some will have issues with the way Jesus is portrayed in the film because he is filled with doubts. He worries about knowing what to do to help people. Most importantly he worries over where God is. This leads to some interesting conversations between Jesus and Satan. Satan seems to have no doubts about God, but is very cynical about God?s nature. Many of the things he tells Jesus often create anxiety for Jesus, but they also seem in some way to strengthen his resolve to do what God has in mind for him. It is an interesting choice to have Jesus and Satan done by the same actor. It creates a sense of an internal dialogue as Jesus struggles with his human and divine natures to come to terms with his mission.
While that may be bothersome to some, the Gospels (at least the Synoptics) are not always clear about Jesus? self-awareness and his understanding of himself as divine. Writer/director Rodrigo Garcia focuses on Jesus? human side. He says in production notes, ?I cannot know what the divine side feels like, so I decided to treat Jesus, his predicaments, and his problems the same way I would treat a regular person. Also, this story takes place before Jesus begins his public ministry. There is a sense that this time in the desert serves in some way as an internship for what he will be doing when he emerges from this forty days.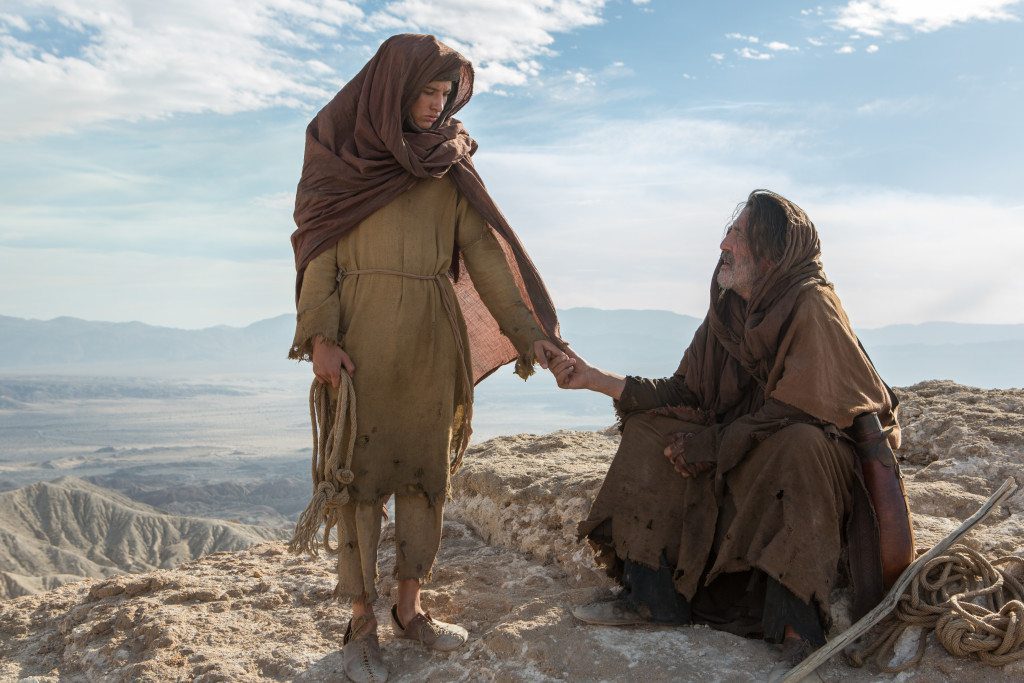 Because of Jesus? doubts concerning God, the father/son issues of the desert family become an inroad to consider the relationship of Father and Son. There is a lot of talking about fathers and sons and that relationship. Just as the son in the film is trying to come to terms with his father?s hopes and plans for him, Jesus is also trying to come to terms with God?s plan for him. The boy wants to go his own way and live his own life. Is that an option for Jesus to consider? Of course, there is a great deal of difference between the relationships of the father and son and the Father and the Son. Whereas one is exacerbated by the constant proximity of the father and son, the problem Jesus faces in his relationship with God is the seeming absence of God in the wilderness of Jesus? life. In both the father/son and Father/Son relationships the difficulty of having faith in the interpersonal bonds is a constant struggle.
The film has a slight affinity to Martin Scorsese?s (and Nikos Kazantzakis?s) The Last Temptation of Christ. That was also a story that was not so much biblical as set within the biblical narrative. It was also a story in which Jesus? doubts play as big of a role as his faith and that focused on the human aspect of Jesus during his ministry. I have to admit that I am personally more comfortable with the human aspects of Jesus. Like Garcia, I cannot understand what it would mean to be divine, so I relate to Jesus much more as a man, even though I do not deny his divinity. So this film, like The Last Temptation of Christ, is more to my liking than the overly reverent treatments of Jesus? life that are often produced.
Photos credit: Gilles Mingasson / Broad Green Pictures