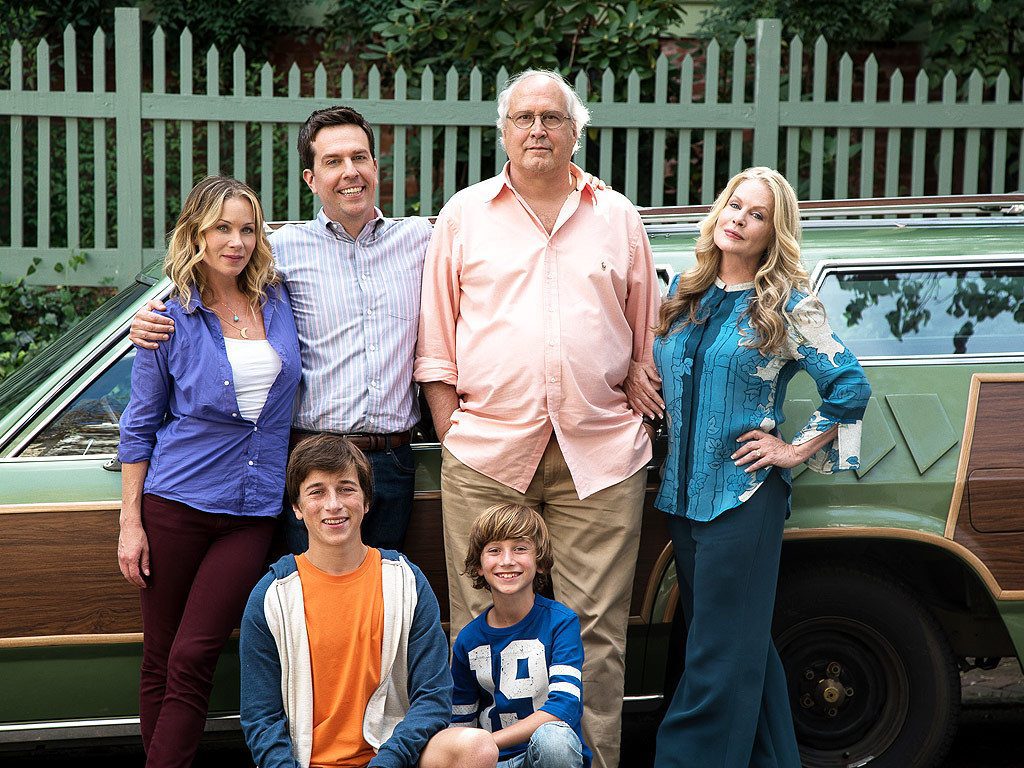 Everything old is new again, right?
In July, Warner Bros. released the sequel to the original 1983 National Lampoon's film. Now, fans of the series can own their own copy on Blu-ray, DVD, or Digital HD. As a fan of the films, especially?Christmas Vacation, I can assure you that the film follows in the same vein of humor, panache, and family exploration. Just don't be surprised if you get stuck in a raw sewage runoff, a decrepit hotel bathroom, or a strange exploration of "Four Corners" along the way.
Ed Helms stars as Rusty Griswold, the grown son of Chevy Chase's Clark Griswold, who decides his family needs a legionary story they will never forget: a road trip vacation. Dragging his reluctant brood behind him, Rusty and his wife, Debbie (Christina Applegate), find themselves revisiting their college days, befuddled by 'the locals,' and chased by a out-of-control semi driver (who has a bunny rabbit strapped to the front of his cab). Needless to say, there will be memories to go around.
The youngest generation of Griswolds, intellectual James (Skyler Gisondo) and rough Kevin (Steele Stebbins), provide much of the humor throughout as they squabble, chase a girl, and determine who they are. While the film is about coming together as a family (or not), it's also about what it means to grow up and define who you are.
What struck me in the melodramatic peak of the film was the way that Rusty and Debbie are understood to?not?know each other. While they have been married for many years, they don't know much about their spouse's past or what is going on inside of their hearts. They're going through the motions of marriage, from conversations to sex, without ever really engaging the other person spiritually, emotionally, or mentally. Sadly, while the film paints all of this amusingly, it's the same state I see many couples in today … in real life.
While Rusty knows that something is missing from his life, and the lives of his loved ones, he doesn't know how to get things turned around. He goes back to his childhood, to his family traditions, even if they didn't always end up the way they should have. Rusty feels responsibility, and he wants to make it work, a responsibility that most parents feel.
In Proverbs 22:6, it says, "Start children off on the way they should go, and even when they are old they will not turn from it." I believe we're supposed to train up kids in the Bible, in how to treat other people, in love, and in grace. But when we don't, is it any wonder they get lost, that they flounder in 'sewage,' or are taken in by the lies of a stranger, or that they end up being afraid of things they shouldn't worry about?
Life isn't always a vacation, but we should have a road map to get us where we need to go.
Special?features include a look at the series' return to Wally World, the Griswold Odyssey, a gag reel, and additional scenes.?