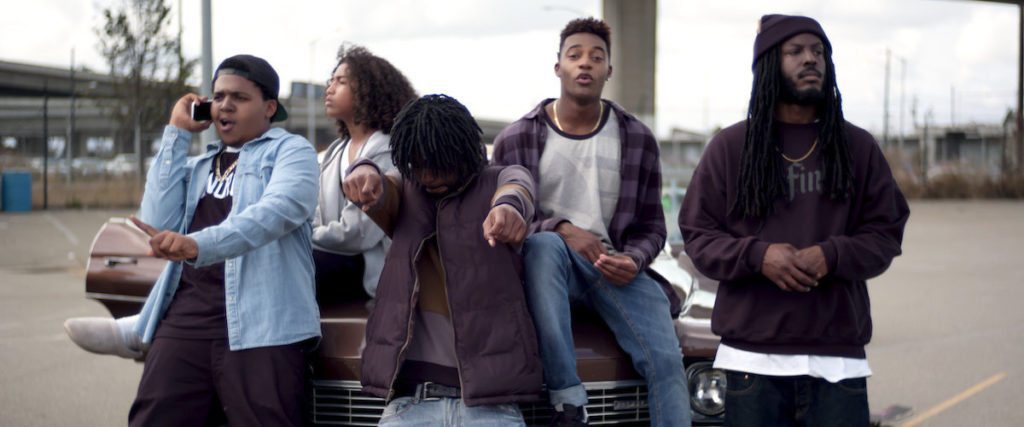 Boasting a directorial debut by Justin Tipping and a star premiere by Jahking Guillory,?Kicks?takes us on an urban adventure in the life of a fifteen-year-old. Wishing for a pair of the hottest sneakers (or kicks), Brandon wants to escape the closing noose of poverty, find love with the opposite sex, and avoid being picked on. He thinks a pair of shoes will pull off that trifecta – and then disaster strikes.
When the local baddie, Flaco (Kofi Siriboe,?Queen Sugar) steals Brandon's new shoes, he drags his two buddies, Albert (Christopher Jordan Wallace, The Notorious B.I.G.'s son) and Rico (Christopher Meyer), with him. What Brandon couldn't see before was that the shoes might make him somebody others respect, or they could make him someone people want to take down.
Tipping's story – told as a young man from Oakland might – follows the shoes, connecting Flaco and Brandon in ways that show their complexity rather than making them stereotypical. There is light and darkness in each of them, and in Mahershala Ali's Uncle Marlon, as Ali shows up in?another?solid performance.
In a world dominated by CGI and booming heroes,?Kicks?attempts to tell a story that will seem like a fantasy to seem and seem too-close-to-home for others. But no mater your background, you can see the joy in the story – and the dangers of pursuing your dreams.