By now, if you haven't seen either?the 1992 Walt Disney animated feature film, the Broadway musical, or the children's repertoire performance of Aladdin, you've probably been living in the Cave of Wonders. The truth is that this adaptation of?One Hundred and One Nights?is more magical, musical, and enchanting than anything else we could've imagined. Maximizing?the vocal talents of Robin Williams, Frank Welker, Gilbert Gottfried, and Jim Cummings (among others), this is a shining example of how awesome a Disney film can be.
When the evil Grand Vizier Jafar decides he wants to get his hands on a magical lamp containing a genie, his plans are instantly thwarted because he's not a "diamond in the rough." However,?Jafar tricks Princess Jasmine's latest friend, a street urchin named Aladdin, into entering the cave and acquiring the lamp. This sets in motion a tug of war between Jafar and Aladdin for the lamp, the wishes the genie provides, and the attention of Jasmine. It's exciting, romantic, and, yes, even musical.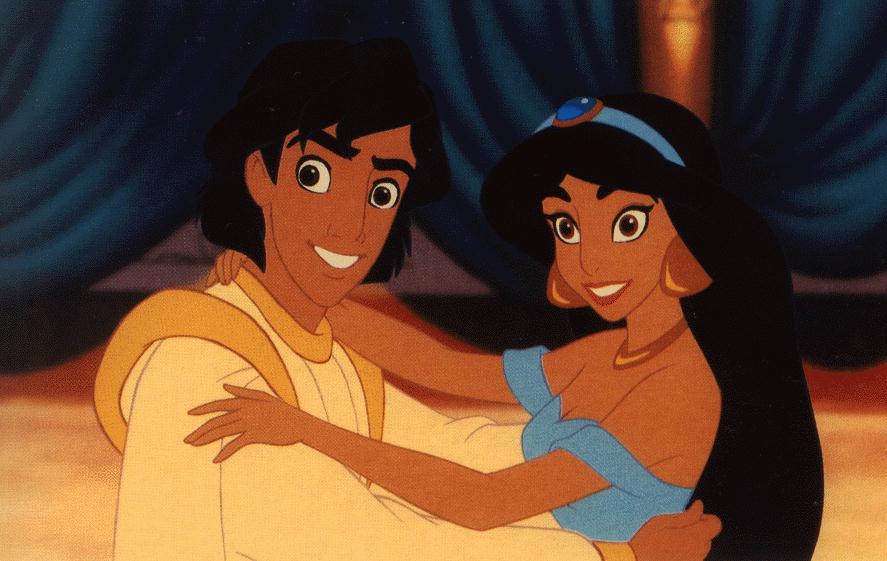 The parable of this one is multi-faceted. There's a lesson about not wanting to be something you shouldn't be (or faking it), not taking advantage of those less fortunate than you, and always keeping your word (especially to genies). No, this isn't one of Jesus' parables but there's enough wrapped up in the story that it's more than just 'fun.' Kids and adults can learn from this one.
The truth is that every major character is 'boxed in,' or held captive, by something. The genie is most obvious – imprisoned in the magic lamp in the cave but he's not alone.?Jafar is a prisoner of his aspirations (and evil). Aladdin is prisoner to his ideas about himself and what it means to be important. Even Jasmine is a prisoner to her father's rules. The truth is that we're all prisoners, too, aren't we? Slaves to our problems, other peoples' expectations, even our own sin.
Romans 8:1-2 states that?"there is now no condemnation for those who are in Christ Jesus, because through Christ Jesus the law of the Spirit who gives life has set you free from the law of sin and death." We have nothing that can free us – no wishes, no great feats, no better offers – except for Jesus. And once we've been set free, it's up to us to seek out others who need the same freedom that we've found.
Aladdin?shows how freedom is contagious – just like the grace of Jesus Christ in the lives of his followers.
The special features here include a look at the oversized role of Robin Williams, and the hidden secrets of the film (narrated by Joey Bragg of The Disney Channel). For those who dig the music, there are special features for singing along and understanding composer Alan Menken's process. The Diamond Edition certainly makes it the way to go if you don't own the film – and I'm personally a fan of the ability to use Disney Movie Anywhere and take the digital copy on the go!