?What right do I have to not be happy? I have everything.?
Susan Morrow (Amy Adams) seems to have a perfect life in Nocturnal Animals. She has a top job in the art world, a beautiful home complete with its own works of art, her clothes and makeup are flawless. Yet we learn very soon that this is a world of artifice and pretension. Even from the opening credits that happen as we watch several naked, grossly obese women dancing as part of a performance art piece, there is a juxtaposition of what we might think of as beautiful and the ugliness of reality.
We soon discover that her marriage and financial life are on very shaky ground. When her husband leaves on one of his too frequent business trips, she receives a package from her ex-husband Edward Sheffield (Jake Gyllenhaal) whom she hasn?t heard from for many years. Inside is a novel he?s written entitled Nocturnal Animals (a term he had used to describe her late night habits). She begins reading the manuscript and is immediately caught up both in the story and in memories of her marriage to Edward. The film is an intricate structure of Susan?s present day life, flashback, and the story-within-a-story of the novel.
The novel tells the story of Tony Hastings (also portrayed by Gyllenhaal) and an ill-fated vacation with his family through West Texas. They have a run in with a carload of coarse young men who end up taking Tony?s wife and daughter in one car and him in another. Tony is left stranded in the middle of nowhere. When he makes his way to the police, the story becomes even darker. Police detective Bobby Andes (Michael Shannon) is determined to have justice done?even if it has to happen outside the law. He and Tony set out to find the men who were involved.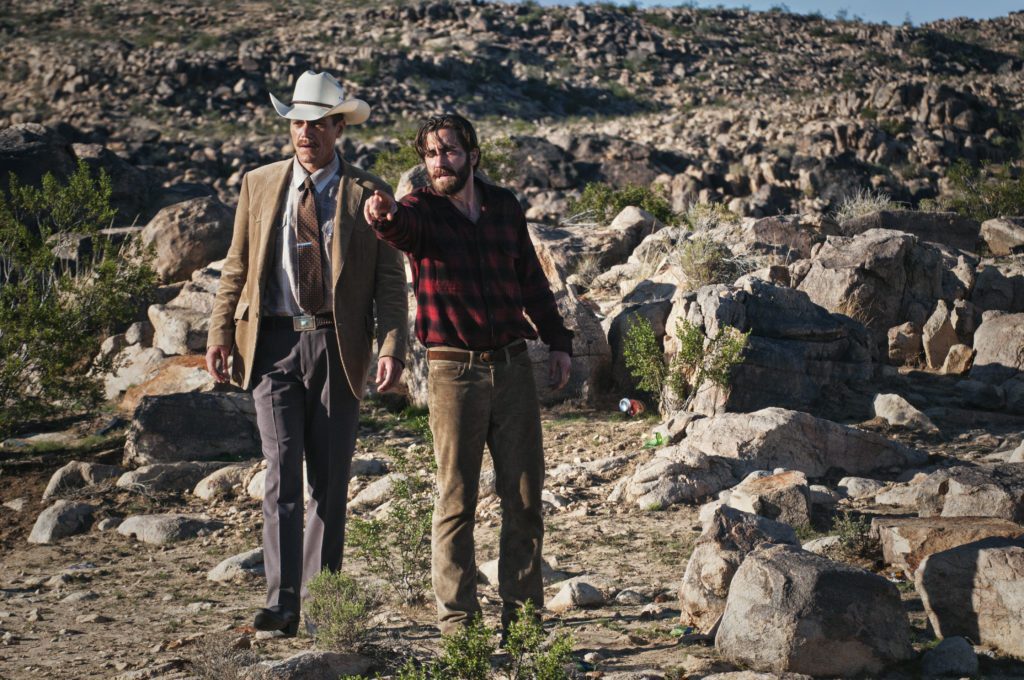 The interrelatedness of that novel with events in Edward and Susan?s past sheds light on the depression that lurks behind the seemingly perfect life that Susan is leading. In the novel, Tony loses everything he holds dear, and is encouraged by Bobby to get revenge for the pain he has suffered through. For Edward, there is a sense that Susan has taken away everything that gave him happiness when they were married. But now, Susan is discovering that the life she has chosen is empty and meaningless, even though it seems to be filled with life and beauty.
Director Tom Ford makes great use of visual comparisons as the stories unfold. The art world that Susan inhabits is filled with beautiful things, but also seems very sterile. The West Texas countryside seems bleak and desolate, yet it is there that matters of life and death play out. There are also times that Ford connects the stories with shots that seem to echo each other. As we watch the various stories evolve and weave together, we begin to understand what Susan has lost on the way to the apparent success she enjoys, but now finds unfulfilling.
Susan is discovering that the world around her is full of illusion. Not just artistically, but emotionally and spiritually. Happiness is not found in success or possessions, both of which she has in abundance. It is through looking back that she begins to see that she has lost the very things that could have given her happiness.
Photos courtesy of Focus Features
Special features on the Universal Blu-ray Combo pack include "Building the Story" (the?trifold manner of the narrative), "The Look of Nocturnal Animals," and "The Filmmaker's Eye: Tom Ford."