They say the journey is more important than the destination. In?Joyride, that may actually be true.
Directed by Emer Reynolds, Joyride tells the story of Joy (Olivia Colman), a struggling but headstrong mother who has devised a plan to give her baby to her sister. Then, when her taxi is inadvertently co-opted by the young and opinionated Mully (Charlie Reid), her plans are suddenly derailed. All of a sudden, the two travellers must look for a way to co-exist as they attempt to find their way together.
As always, Colman stabilizes the film with heart and humour. Over the years, the Oscar winner has proven time that she will offer high quality work in virtually every project and this is certainly the case here once again. However, the genuine surprise within this film is young Charlie Reid. As his first feature film, Reid provides unbelievable fire and fuel to this Joyride. Amazingly, his sardonic edge keeps the young actor on par with Colman?s incredible work and, at times, even stealing scenes away from her. Frankly, there?s such an energy in his performance that one can?t help but look forward to whatever project he chooses next.
Reid?s breakout performance is fitting with the film?s coming-of-age narrative. This is very much a film that speaks to the fact that one is never done growing up. Whether it?s Joy?s inability to accept responsibility for her child or Mully?s (seeming) maturity beyond his years, the world of Joyride suggests that age means little when it means coming to terms with one?s life. Instead, it requires them to be willing to dig deeply into their souls to release their traumas.
Because, in Joyride, it doesn?t matter how old you are. It matters how open you are.
Even so, the driving force behind Joyride is its passion for creating families from shattered pieces. Although they have no DNA between them, Joy and Mully find themselves creating something new when they?re together. Their hurts have generated needs that the other person can support, even if they have needs of their own. As a result, these to broken souls manage to find strength in one another, constructing a new type of family that extends beyond bloodline.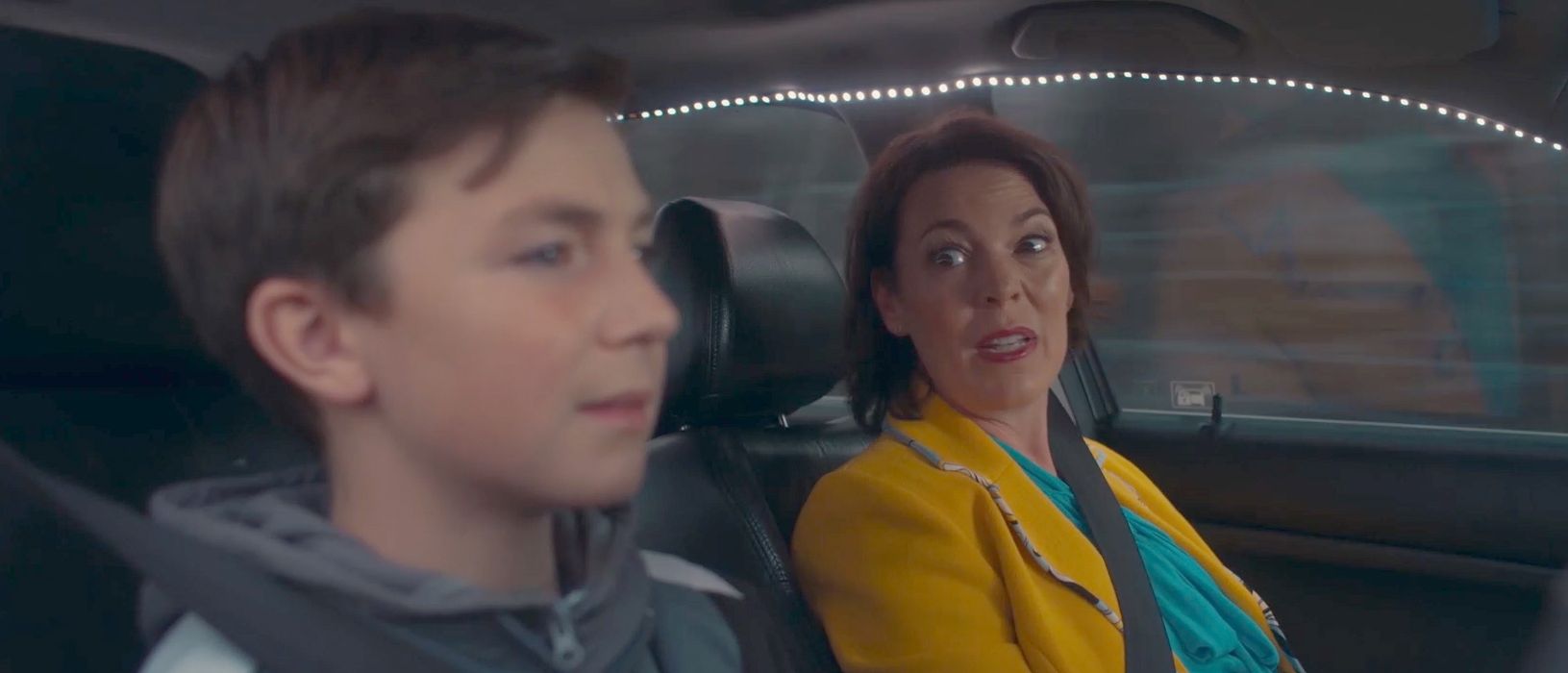 These sorts of intimate connections have become extremely popular in recent years in the world of film. Whether it?s Kore-eda?s Broker or Fast and the Furious, the notion of building one?s own family continues to rear its head in a culture where our own relations have let us down. We have an innate desire to connect with others. Nevertheless, when those within one?s own household struggle to meet those needs, we look for those interactions elsewhere. In Joyride, Joy and Mully may form an odd pairing but, as their journey continues, they begin to heal together.
While these might feel like spoilers, very little has been given away in this space. Led by solid performances, the travels of Mully and Joy have many unexpected turns along the way. Reynolds ensures that her characters each have rich stories to draw from as they look for healing from their own personal scars.
And it?s for this reason that this is one Joyride worth taking.
Joyride is available on VOD on Tuesday, February 28, 2023.