In a world where right and wrong are blurred, is the truth even worth knowing?
Set in late 1930?s Hollywood,?Marlowe?tells the story of Philip Marlowe (Liam Neeson), a street-wise detective who?s just trying to survive in the big city. Marlowe is hired by wealthy heiress Claire Cavendish (Diane Kruger), daughter to faded starlet Dorothy Cavendish (Jessica Lange). Claire believes that claims of her deceased lover?s death are ?greatly exaggerated? and request for Marlowe to look into his disappearance. However, along the way, Marlowe discovers that the truth often lies under a web of deceit and danger lurks behind every corner.
Directed by Neil Jordan, Marlowe is a love letter to classic detective noir films of the post-WWII era. Willing to dig deep into the sewage of the rich and powerful, Philip Marlowe is one of the great characters of cinema history. A simple man who?s ?just trying to make a buck?, Marlowe has little interest in fighting for the truth out of any sense of valour. Instead, he?s not shaken by the evils of Hollywood but will uncover the truth if you pay him enough.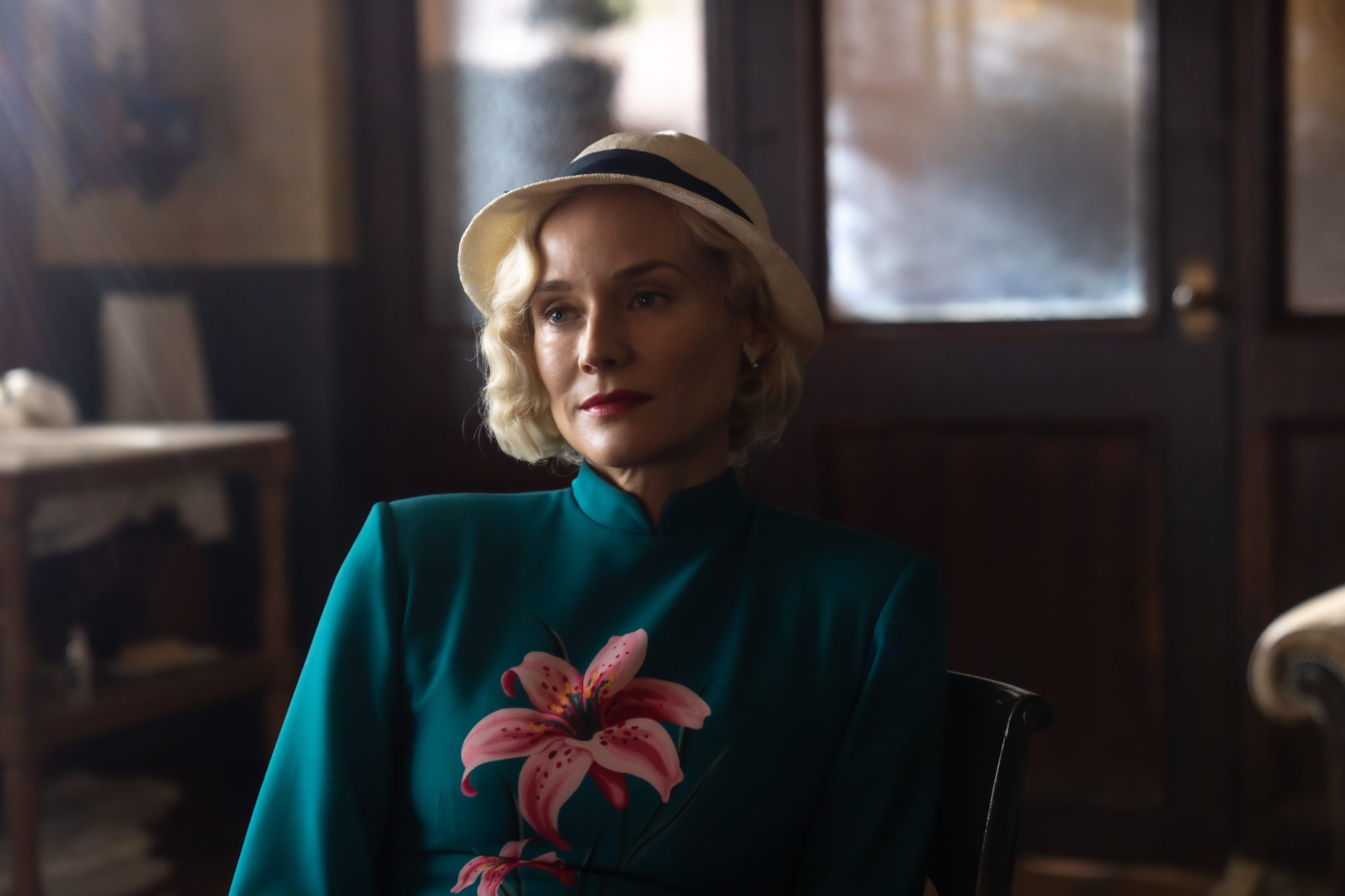 Somewhat ironically, this is an often brightly-lit film for a genre that traditionally revels in the shadows. However, Jordan seems to use this to his advantage, highlighting the fact that the light can hide as many secrets and lies as the darkness. Despite the fact that the pacing feels off at times, Marlowe is a lot of fun for fans of the genre as it digs up the evils that exist in plain sight.
In many ways, Marlowe is a vast departure from the type of stories that Neeson has become known for over the last decade. This is a story where action is secondary to the mystery at hand so fans expecting the trademark ?Neeson bloodbath? will likely be disappointed. In fact, even though he will if he must, Marlowe bawks at the opportunity to get his hands dirty with violence. (At one point, after a brief encounter, Marlowe growls that he?s ?getting too old for this?)
Still, with his trademark snarl, Neeson is clearly enjoying the opportunity to play the iconic private eye. Rather than high-octane action, this is a much slower burn of Neeson who actually looks like he?s enjoying the slower tempo and heavy mystery elements. As a result, there?s a certain joy watching his hulking physique skulk around in Marlow?s gumshoes. (In fact, with a solid supporting cast of Hollywood veterans like Lange, Kruger and Alan Cumming, performances across the board are enjoyable, even in moments when the script lets them down.)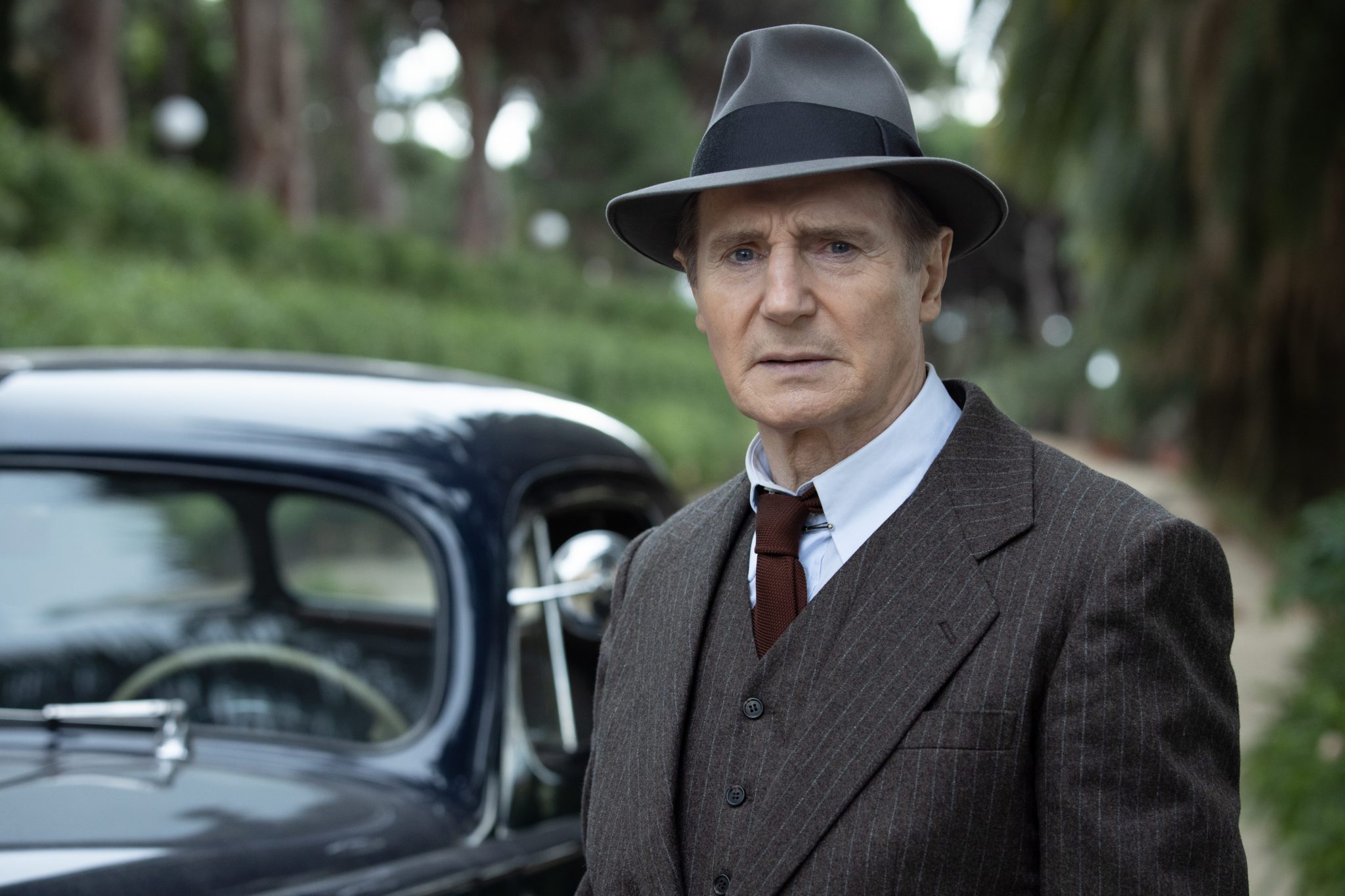 But what makes Marlowe interesting though is its timing. Coming at a time when Hollywood seems to uncover the scandals of powerful men every day, the film feels more current than one would expect. Even though the film is not a specific indictment of modern Hollywood, it still feels as though it echoes the realities of today with the reveal of top executives involved in scandals and backroom deals. Drugs, prostitution and blackmail are all in a day?s work for Marlowe?s vision of Tinseltown as everyone has their hands at least a little bit dirty. (?Everyone has their secrets,? we?re repeatedly reminded.)
This is a world where right and wrong blur together into a very messy mix and Marlowe is just trying to survive within it.
Though it may not be one of Neeson?s greatest roles, one can?t help but enjoy this affectionate take on the genre. Leaning into the past, Jordan and his team clearly revel at the chance to play in their cinematic sandbox. At the same time though, the film also reminds us that the shadows of the past still exist in the corners of Hollywood to this day.
Marlowe is available in theatres on Wednesday, February 15, 2023.