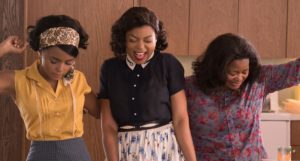 This week on the show, Chris Utley joins Steve to talk diversity in the Oscars and their response to last years #OscarsSoWhite controversy!  Plus, they also look at the Oscar-nominated film, HIDDEN FIGURES and the cultural impact of breaking barriers of  race and gender!
Want to continue to conversation at home?  Click the link below to download 'Fishing for More' — some small group questions for you to bring to those in your area.
Thanks to Chris Utley for being on the show this week!