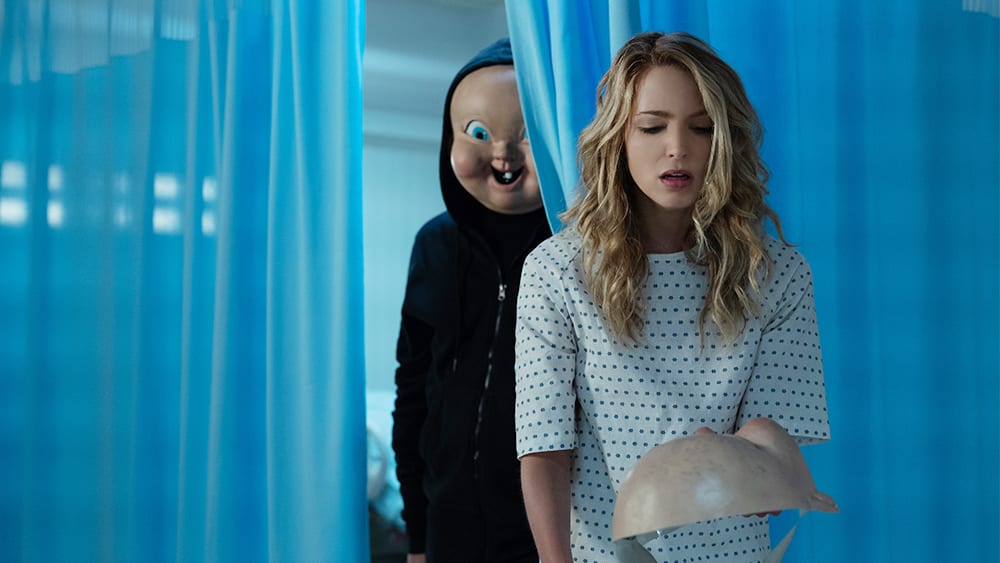 If you missed 2017?s Happy Death Day, we can?t really help you. So much of the fun is in the surprises that it would be a disservice to ruin the journey for you (which, ironically, makes reviewing the sequel all the more challenging).
But here?s what you need to know.
In the first film, the very talented Jessica Rothe plays Theresa ?Tree? Geldman, an archetypal sorority mean girl who is murdered by a masked assailant on her birthday. Immediately thereafter, she finds herself reliving her birthday over again from the morning, similar to Bill Murray's?Groundhog Day.
The first film was a gemstone that nearly got lost in the fall of 2017. It may be a 'slasher film', but it?s an odd one (mainly because the deaths don?t stick as the day gets continuously reset). Part horror, part dark comedy, Happy Death Day ended up being a (dare we say?) feel-good thriller with an almost solid resolution.
Directed by Christopher Landon, Happy Death Day 2U?picks up the day after the first movie left off. At first, it?s her boyfriend?s college roommate who is reliving the same day. Then, courtesy of that pesky science stuff, Tree starts to relive her birthday again. This time, however, ?it?s a completely different life, where she is no longer with her boyfriend and a very important person to her who had originally passed on is alive again. Tree finds herself learning new life lessons, like she did in the original, as well as having to make the hardest decision she?s ever had to make: choosing between a life where her lost loved one has returned and the one she had before with her new boyfriend. (Of course, there?s much more to it than that, but to tell you would be giving away major spoilers.)
Unlike the first movie, this one is less of a feel-good thriller and more of a tear-jerker. While we?re used to funny moments in thrillers, we're less accustomed not tear-jerking moments! While it?s a risky move for the film to take, it?s turns out to be the right way to go with the sequel.
Maybe this series won?t be your flavor, but here?s why we feel it?s at least worth consideration. For all of its horror (and then sci-fi) tropes, the core of the story is a character study of Tree. Hers is the heroine?s journey, where an intensely bizarre set of circumstances forces her to make some real decisions about who she is. She?s a flawed character who naturally takes a few selfish turns, but deep down she?s a good person. She ultimately benefits from the trials she goes through, mostly by choosing to become a better version of herself (and even must try to make peace with her killer from the first film).
If you do decide to see this, please make sure to stick around for an after the credits sequence that you won?t want to miss. (We know, Hollywood is really starting to love those post credit sequences!)
Happy Death Day 2U is in theatres now.