I'm no history expert, and certainly not an expert on Gallipoli (although the Blu-ray edition of?The Water Diviner?includes some historical special features that may enlighten you). Still,?I?do?like Russell Crowe quite a bit, and his latest film revolved around a father who wants to bring his deceased sons' bodies home to bury them in their own land.
In The Water Diviner,?Joshua Connor (Crowe) has lost his wife to a grief-influenced suicide, and he can't bear the thought of his children's bodies languishing in Turkey. So, he sets out to bring them back.
While some will hone in on what kind of film Crowe chose to?direct now that he's finally been given the green light to run his own show, and others will debate the historical nuances they know about the real effects of Gallipoli, I'm sucked in by Crowe's??heartfelt performance as a father seeking redemption, closure, and hope. [For the record, he begins the film seeking their presumed-dead bodies; how all of that plays out, you'll have to wait and see.]
Just a week ago, I wrote about the way that Robert Duvall's?Wild Horses?put the father in an inverted place of "prodigal," putting a new spin on the Parable of the Prodigal Son.?The Water Diviner?is more like parable on the nose – the sons have become lost in the midst of the world's problems (not their own sin, but the call to violence) and their father must wrestle them back out again. While some might say that it would matter to many people in the present day, it still comes across to me ?as an older archetype that he would want to recover their bodies for burial. This is much more primal, more earthy, and yet it capitalizes on his desire as father to protect and care for his sons, even if he failed in the process while they were alive.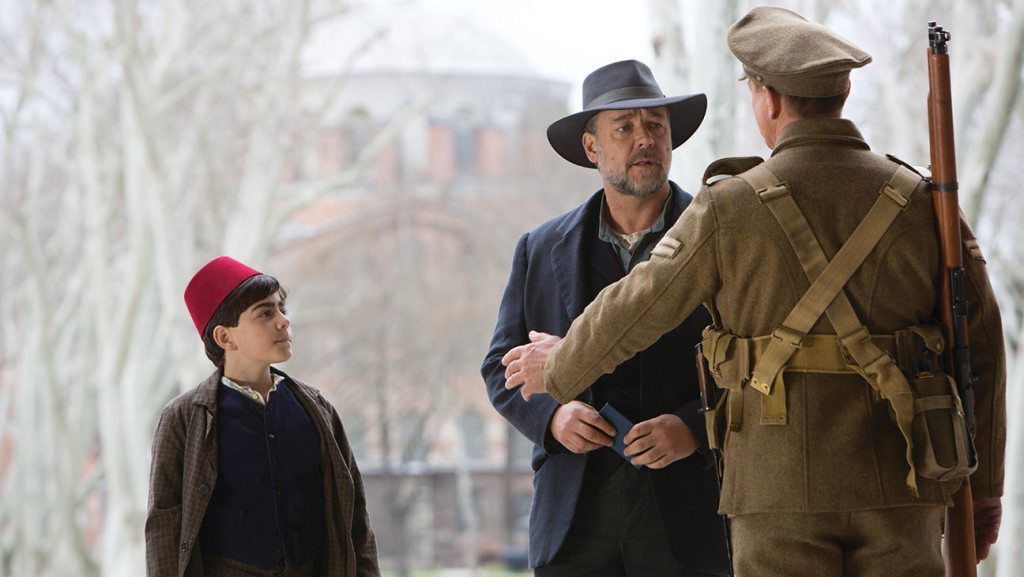 There's an element of?Saving Private Ryan?here, given that there is an outside chance that Connor has to rescue his sons or even bring back their bodies. Still, in?Water Diviner,?it's (again) deeper, because he is their actual father. There are roadblocks he encounters, but he refuses to give up – he is intent on his task because this is all he has left, this is his only purpose.
People say that grief makes people do funny things. Some of it makes no sense, but some of it makes perfect sense, the kind of sense you'd make if you were willing to be all in on what you're supposed to do with your life. In that way, in addition to the love of a father and the struggle of grief, there's that: the burning, sole desire to fulfill one's purpose and make the world right.
Whether you dig Crowe's version of Gallipoli or not, there's a lot to be said about the power of a father's love, and the worth that comes from knowing that you were who you were supposed to be.