?On the run for crime he didn?t commit, a man must step into the light once more in order to help clear his name and move on with his life.? It?s a story-telling device that we?ve heard many times before, and with mixed results. However, when put into the right hands, the concept can be a tonne of fun.?
And thankfully, Trigger Point is in the right hands.
In Trigger Point, Nicholas Shaw (Barry Pepper) is a disgraced American spy who suffered memory loss on his last mission. Now living a quiet life in a small rural town, Shaw hopes to get a fresh start. However, when a former associate goes missing, he must team with his old colleague Elias Kane (Colm Feore) to track her down. As he does, he slowly begins to piece together his past and, at the same time, the truth about his failed operation.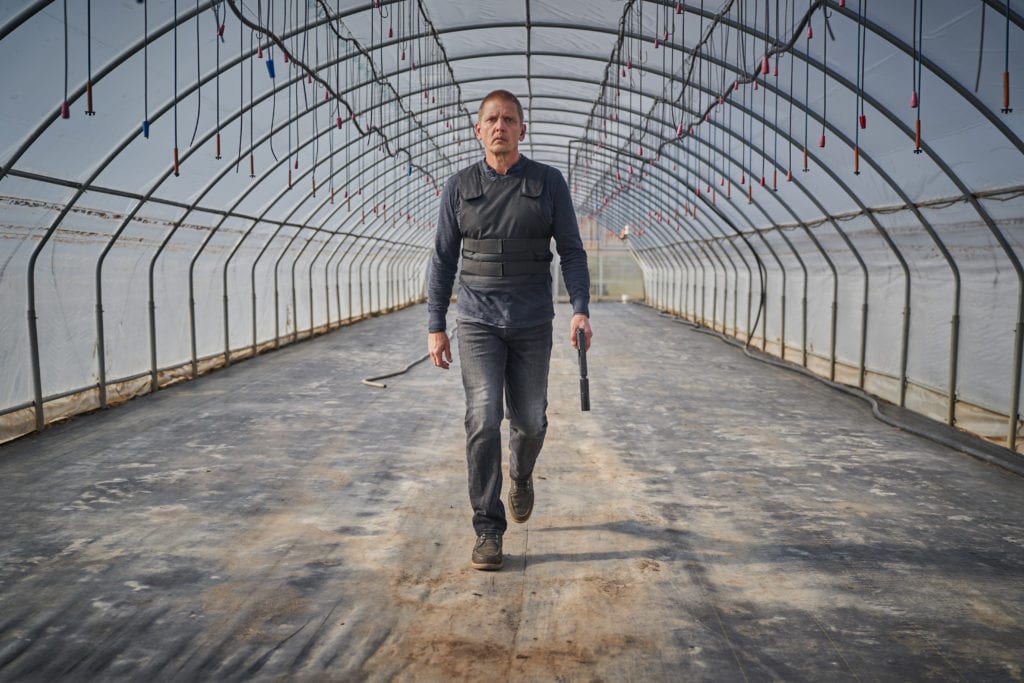 Directed by Brad Turner, Trigger Point may not be the most original idea but solid action scenes and enjoyable characters make it a fun ride. Part Bourne Identity and part John Wick, Trigger feels like a mishmash of other films but still manages to entertain. While the script doesn?t always make sense, Trigger has enough pop to its pacing to keep it moving and even has some genuine surprises up its sleeve along the way. Having worked on such action-heavy series as 24, Hawaii 5-0, Homeland and many, many more throughout his career, Turner understands how to direct a gun fight and that helps elevate the material when the story loses its way.
Backed by a team of Canadian all-stars (I?ve missed you, Carlo Rota),?Trigger?gets some fun work from its cast. Like some of his other characters (read Bauer, Jack), Turner has a way of helping grumbly loners become sympathetic and he brings out the best in Pepper. Although we learn very little about Shaw?s backstory, Pepper brings a quiet charm to the hitman that seems genuine and keeps him likable. (His scenes in the diner and bookstore are particularly engaging.)?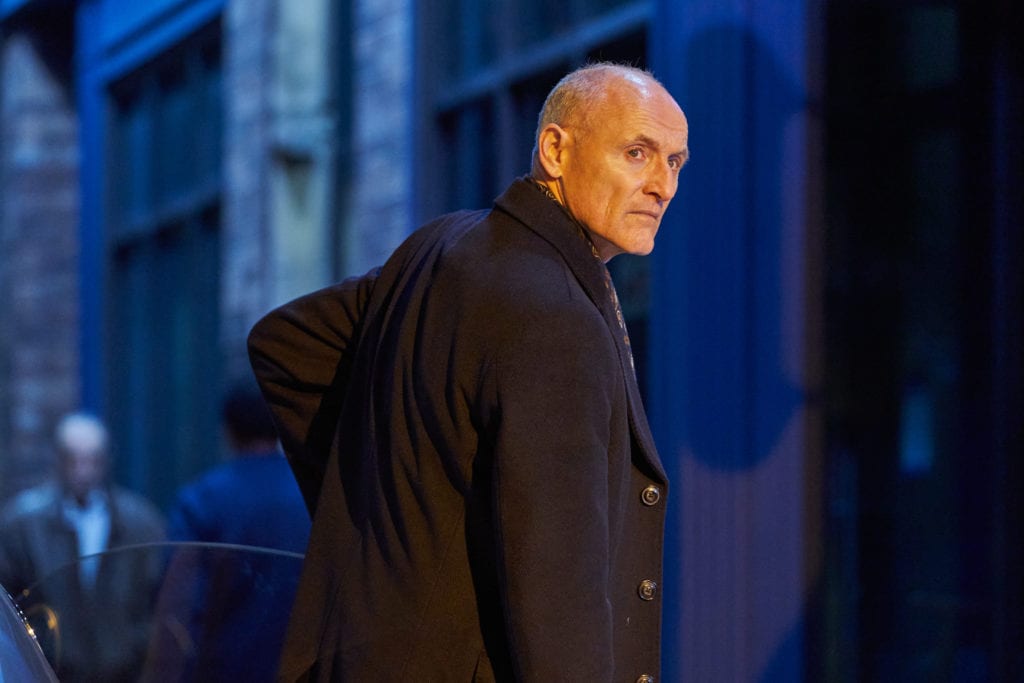 However, while Pepper may be the lead, it?s Feore who turns in the best performance. A true veteran of stage and screen, Feore has shown his range as a strong but sympathetic leading man in virtually every project that he?s involved in. Here, Feore is having an absolute blast as the mysterious Kane, playing the character as both fierce and fatherly. (It?s also admittedly fun to see him banter with his former 24 co-star Rota who also seems up for the espionage fun.)
As with many characters of this nature, Shaw is a man who simply wants to be free. Starting a new life in a small town, he wants to be left alone by those he once knew and (maybe) even build a family. Ironically though, his loss of memory becomes the greatest burden upon him. Shaw believes something isn?t right?but he truly simply cannot piece together the truth. For him, the truth is the only way to freedom and yet also remains elusive to him. As a result, he never truly has peace within his soul. As he reassembles the fragments of his story, he may not always like what he discovers? but he does find solace in knowing it.
Led by some quality action set pieces and interesting characters, Trigger Point makes for fun escapism. It?s worth noting that the film is not subtle when it comes to its intent to kick-off a franchise. Though the story does have a conclusion, there are also enough threads left unchecked to lead into a much larger narrative.
And, if Turner is at the helm, I?ll be happy to go for a second round.
Trigger Point?is available on VOD on Tuesday, May 18th, 2021.