There has been a major change at AFI Fest 2019 Presented by Audi. For the last few years, tickets for most screenings and events at the festival were free. This year, the public needs to buy tickets, although there are some films that had free screenings. While the attendance is still good, most screenings are not completely full houses. It?s not cheap to run a festival, so I certainly understand the need for revenue. And AFIFest is the only festival I know of that has offered free screenings of their films. But it has resulted in fewer eyes seeing some of these excellent films.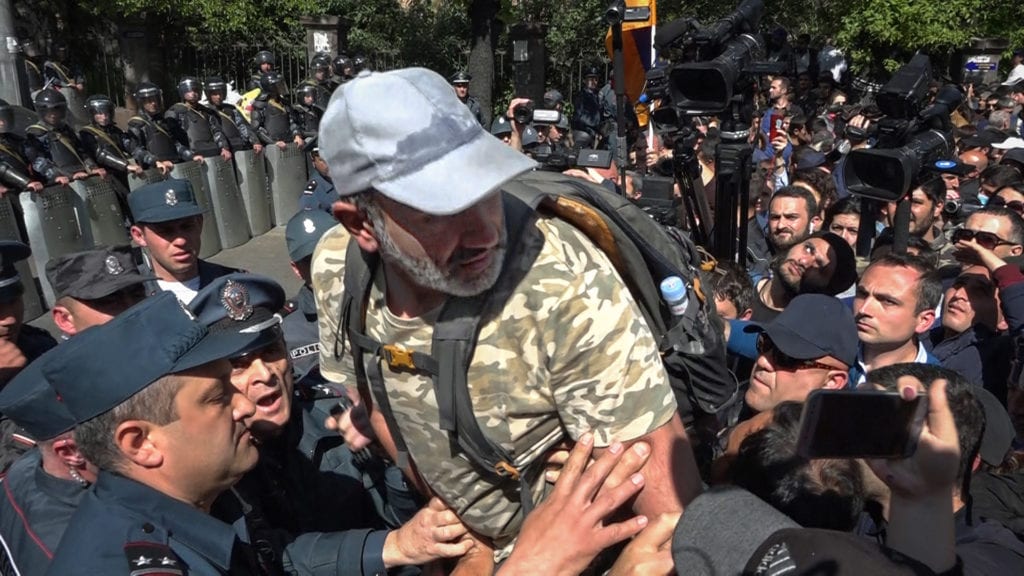 In Armenia in 2018, Nikol Pashinyan, a former journalist and leader of the political opposition, started a walk to protest the upcoming reelection of the prime minister. A few dozen followers grew to hundreds, then thousands, eventually toppling the government, and making Pashinyan prime minister. I Am Not Alone is a documentary of this Velvet Revolution. Much is archival footage, but it also includes various interviews with many of those involved, including Pashinyan and the Serzh Sargsyan, the prime minister he opposed. Pashinyan was following the teachings of Gandhi as he led this movement with non-violent protests and civil disobedience. It shows how much of the country was resigned to the political situation, but because of the people asserting their ultimate authority, democracy was restored.
Ever since the Clinton Administration, it has been the case that non-citizen military veterans who break a variety of laws (mostly drug related) can be deported. These are people who have often grown up in the US, chose to serve in the military, fought in our wars, and even been wounded in that service. Andrew Renzi?s documentary Ready for War addresses this issue by looking at the stories of three vets who have been deported. Hector Barajas spent 14 years in Tijuana seeking to get back into the US. He started a shelter for other deported vets, and has worked to try to help others make a home or find a way back to their families. Miguel Perez is in an ICE detention center through most of the film, as he and his family seek his release. ?El Vet? is a veteran, who when he was deported and knew no one in Mexico or had a job, was recruited by the drug cartels because he had skills that were of value to them?the skills the Army taught him. As the story rotated between the three, some of the issues that come into play are examined. As one person working on behalf of these vets says, ?It may be legal, but it?s not just. And it?s definitely not American.? Ready for War will air on Showtime on Nov. 22.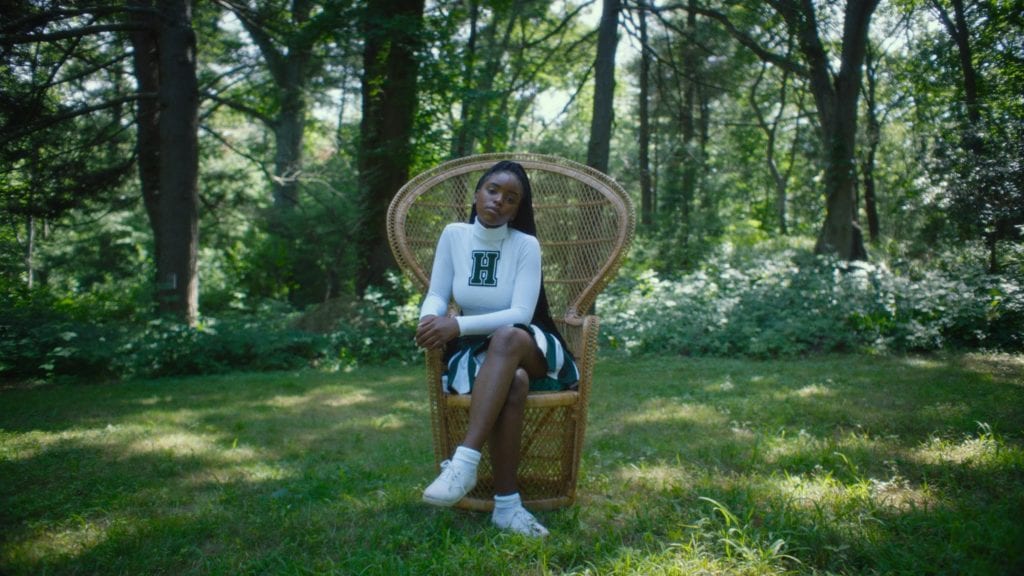 When introducing Tayarisha Poe?s Selah and the Spades the festival programmer noted, ?It?s fierce. It?s fun. It makes me not want to go back to high school.? That was a fair assessment. Hardwell School is a toney private academy. All the less than academic aspects of student life are controlled by five ?factions? (basically upscaled gangs). These factions cooperated under a truce, but they are also in competition. Selah (Lovie Simone) heads the Spades, the faction that provides all the drugs and alcohol on campus. But it?s the last semester of her senior year, and she has no one to turn the faction over to. Then she meets Paloma (Celeste O?Connor), a new student, and begins to groom her to take over. However, Paloma may not be up to the task?or she may be too up for the task. Amazon Studios has bought the film so it may end up of Prime. They are also working to create a series that is set the world of Hardwell School.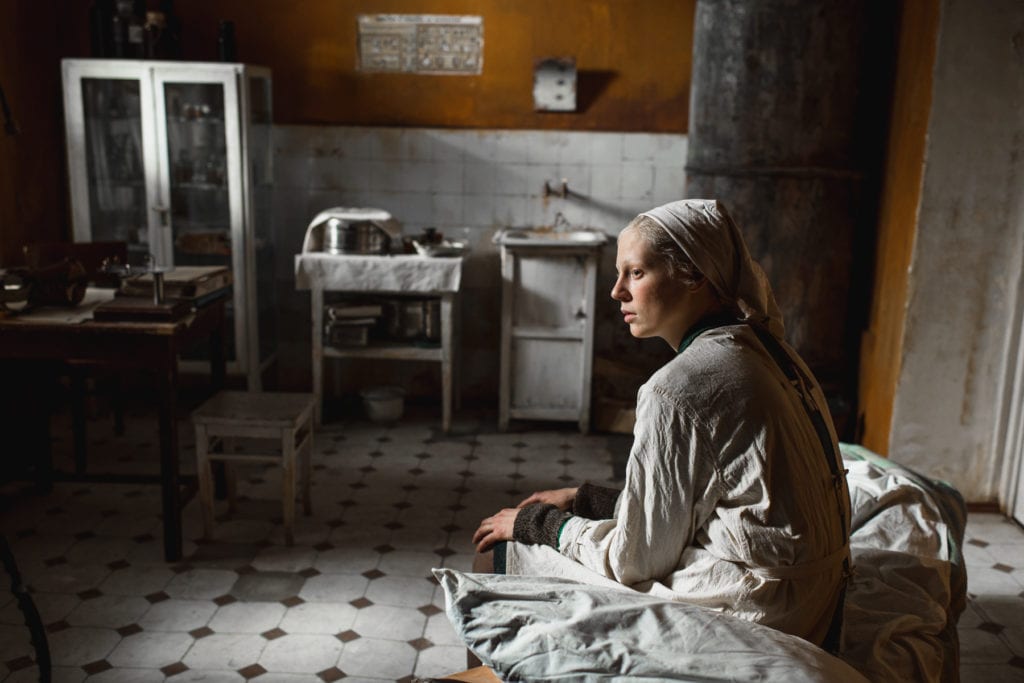 In Beanpole, two women in post-war Leningrad seek to rebuild their lives. Iya, a very tall young woman, works as a nurse in a veterans hospital. She had a concussion during the war and now sometimes ?freezes up??suffers petit mal like seizures. During one of these, she suffocates the child. When Masha, a soldier being discharged, arrives, we discover the child was hers. Iya was taking care of the child for her. Masha also goes to work at the hospital. Masha, who is now infertile, pressures Iya to replace the child she has lost. Iya wants nothing to do with sex. Meanwhile Masha has a suitor with a connected family. This is a film set in a dismal time and place. The two women are looking for any bit of hope of new life and happiness. But keep in mind this is a Russian film. Do you know any happy Russian endings? Beanpole is Russia?s official Oscar submission for International Feature consideration. It will arrive in US theaters in late January.