The artist formerly known as Marky Mark is one of my favorites. His films usually revolve around a normal guy (or as normal as you can be when you can benchpress a small rhino) who finds himself up against "it," whatever it is, and struggles to battle against the unrelenting tide through to "victory." Brash, flippant, and stubborn, Mark Wahlberg's characters reflect the persona of the actor himself. So, with apologies to his debut film Renaissance Man (seriously, he's not even listed as a major player), here's a look at some of the significant films from one of my go-to actors. [I'm dismissing The Italian Job, The Departed, etc. as ensemble casts. And remember, I'm sticking to action here.]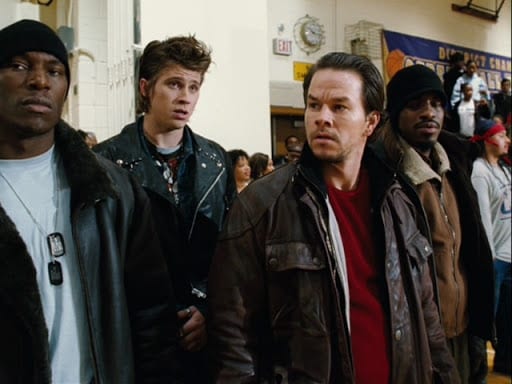 At the top of the stack is Four Brothers (2005), the film where Wahlberg's Bobby Mercer is one of four street kids who a dear old woman adopted and raised as her own. When she's murdered in cold blood, the four brothers (including Tyrese Gibson, Garrett Hedlund, and Andre 3000) reunite after years of separation to bring her killers to justice, and uncover a conspiracy involving Chiwetel Ejiofor's gang lord. It should be noted that director John Singleton (Boyz in the Hood, 2 Fast 2 Furious, Higher Learning) helmed this one that only merits 53% approval on RT. Seriously? This one shows – violently – how family is formed by more than blood and DNA. It's action-packed and violent, with a sharp Old Testament justice sort of feel.
Shooter is close behind (2007, 47% approval rating) with Wahlberg's Bob Lee Swagger watching the military/government conspire, including setting him up for a shooting of the President. Based on a Stephen Hunter book, it's directed by Training Day head Antoine Fuqua, who also rocked Clive Owen's King Arthur, Olympus Has Fallen, the two Equalizer films, and the remake of The Magnificent Seven. Michael Pena has a solid supporting role here, too. Best line: "I don't think you understand; these people killed my dog." (Take that, Keanu.)
Below these two films in my listing are a whole batch of films that play about the same way: Contraband (2012, 51% RT); We Own the Night (2007, 57%) with The Yards director James Gray plus Joaquin Phoenix and Robert Duvall; Broken City (2013, 29%) from director Allen Hughes and Russell Crowe; The Corruptor (1999, 49%) which might have set the whole line of films off; and, the only film of the bunch in the fresh market, 2 Guns (2013, 64%) with Denzel Washington as his counterpart in an undercover operation. I'd argue that his latest, the straight-to-Netflix film Spencer Confidential is better than the rest of these films, but not as good as the first two.
Still, there are some films that are parallel to the first two, but in a whole different genre — those based on actual events that took place in reality.
Wahlberg has also had a string of real-life characters in film that have a comfort film feel for me, too. The top of the stack is Lone Survivor, the story of Marcus Luttrell, who gets stuck behind enemy lines and experiences Pashtunwali, an Arabic form of hospitality that provides safety for fugitives seeking refuge. David O. Russell's direction of the half-brothers Micky Ward and Dicky Eklund (Wahlberg and Christian Bale) in boxing biopic The Fighter comes in second. Then there's Vince Papale, a real-life walk-on for Dick Vermeil's Philadelphia Eagles, in Invincible, as Wahlberg plays him as a hard-charging bartender-turned-walk-on.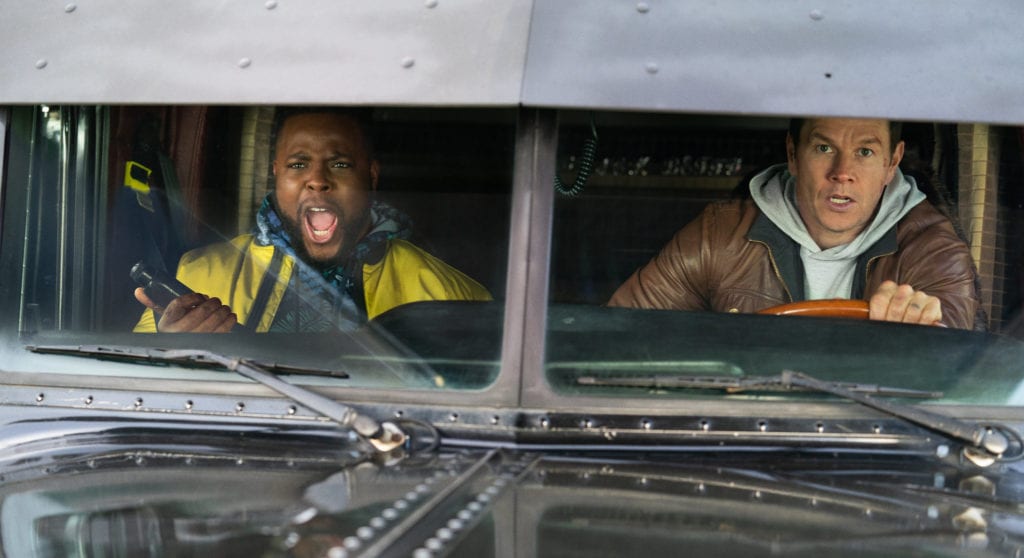 Why are these films so comforting? Probably because in the end, the good guys win. They might struggle, fall, get knocked down, show up bloody and bruised, but they always find a way, resolutely, to act like the Boston-bread Wahlberg would. Or is that just acting?