Little Women is the seventh film version of Louisa May Alcott's 1868 film about four sisters, their love for each other and the men in their lives, and the way that each of them must "come of age" in their own way. Starring an ensemble cast of Saoirse Ronan, Emma Watson, Florence Pugh, Laura Dern, Timoth?e Chalamet, Meryl Streep, Chris Cooper, and more, it's easily the most watchable version of the story ever made.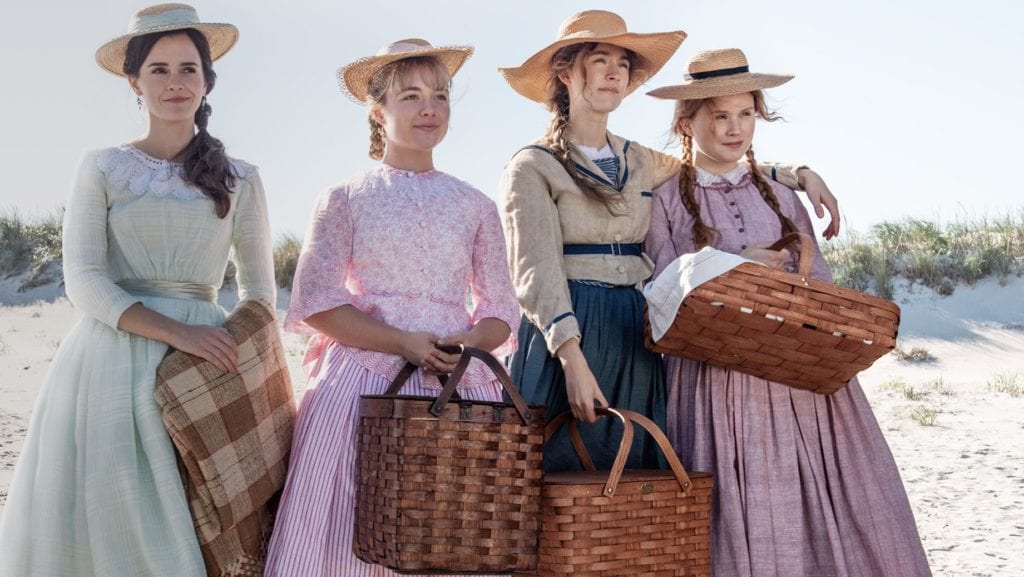 In an interview last year, writer/director Greta Gerwig told me, "There is so much terrific material in the book, I could have made an entire film with things I loved and didn?t use. I wanted to honor the ?classic? moments of Little Women, for example, reading the letter from father, the burning of the book, the falling in the ice. But I also wanted to present them differently."
"Partly the structure I came up with, to start with them as adults, was a way to contextualize everything differently. They are looking back at their childhood, walking with their younger selves to figure out where they are going by where they came from. But I started with just what I loved ? I wrote down every single line that I loved from the book and tried to figure out how to incorporate them. I think if you just keep coming back to what you love you?re always safe."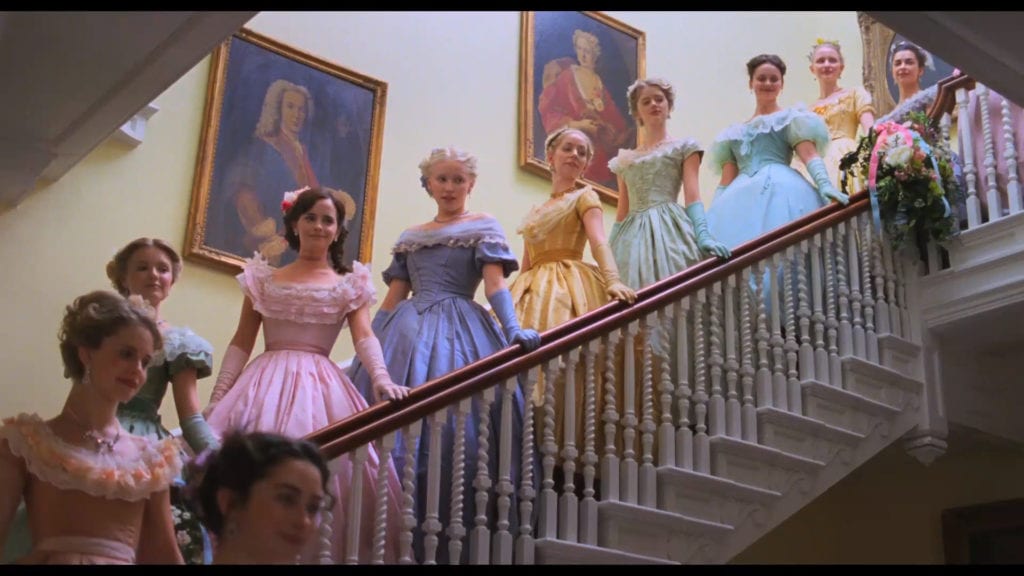 Ronan and Pugh were the clear stars for me, as Jo and Amy, but the different roles of the people around the sisters, Marmee (Dern), Aunt March (Streep), etc. allowed for the younger actresses to shine. Now, in a world locked down by the coronavirus, there's no excuse to not dive into Alcott's book set back in time but told with twenty-first century style.
The film is available now digitally and coming to Blu-ray and DVD on April 7. Special features on the Blu-ray include "A New Generation of Little Women," "Making a Modern Classic," "Greta Gerwig: Women Making Art," "Hair & Make-Up Test Sequence," "Little Women Behind the Scenes," and "Orchard House: Home of Louisa May Alcott."