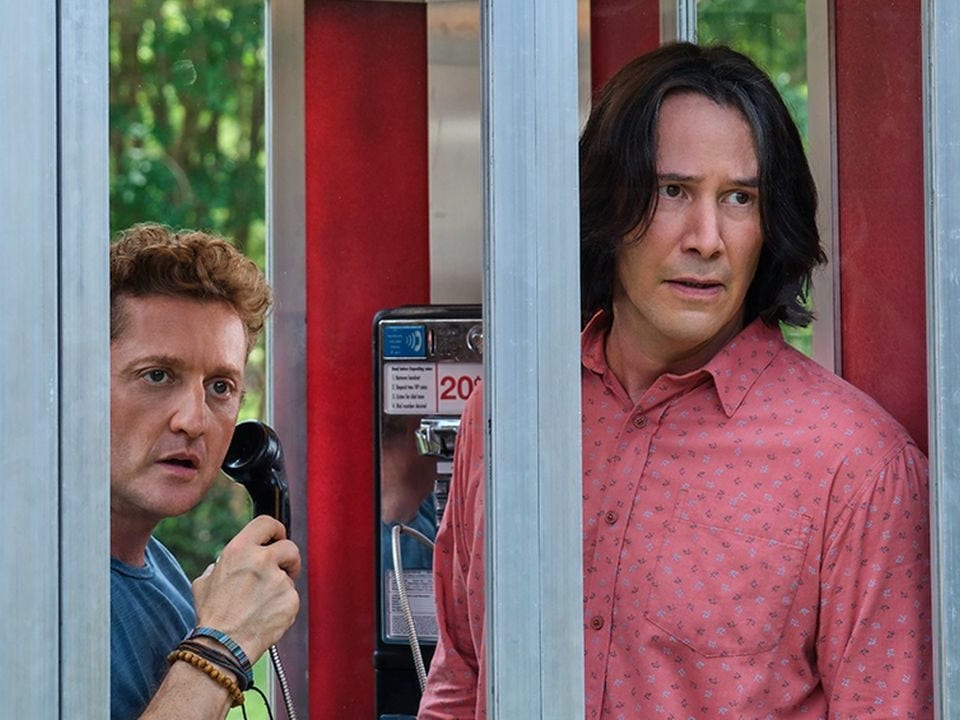 Alex Winter, Keanu Reeves, and William Sadler reunited after almost thirty years for the sequel that 2020 couldn't have seen coming but sorely needed. As Bill, Ted, and Death, they go meta and maybe meta, again? But who is counting? This is about the journey.
Four years ago, I wrote, "Richard Matheson wrote many science fiction stories that continue to find themselves on the big screen, decades after he wrote them. His son, Chris, may not be as famous, but his writing ? Bill & Ted?s Excellent Adventures (1989) and its sequel, Bill & Ted?s Bogus Journey (1991) ? has entertained millions and developed a cult following. Now, thanks to Shout! Factory, a new generation will experience the adventures (and shenanigans) of the two most ridiculous antiheroes somewhere between Lloyd and Harry, and Wayne and Garth!" Even now, the words are still true.
At 82% fresh, the third film in the trilogy rocks a message of responsibility and time travel to lead us back to a place where we can excellent to one another. Who doesn't need a film about learning to love the people you're with, rocking out art that might save the world, and learning to disagree … and still love the people you're with? In 2020, in a world divided by COVID, politics, injustice, and so much more, these two lovable goofs are just what we needed.
On the Blu-ray, we get "The Official Bill & Ted Face the Music Panel" from Comic-Con, plus the behind-the-scenes look entitled "Be Excellent to Each Other," "A Most Triumphant Duo," "Social Piece (Excellence)," and "Death's Crib." With this much to unpack and love, do we think it's possible that we'll get a fourth installment?