Who knew the dearly departed would be so well put together?
Watch just about any horror movie and you'll see–regardless of the severity of their demise, ghosts almost always look like they just left church or a runway shoot.? This week's psychological shocker, Backtrack, follows suit (and tie).?
It's chock full of phantoms and just about every one was apparently prepping for a GQ spread when they bid their final adieu to this mortal coil–and somehow managed to stay fresh as a daisy even after being mangled in a horrible accident.? Even the still-living psychologist who's haunted by the spiffy specters is more handsome than haggard and has the time and strength to don a suit vest for an afternoon session with an equally dapper spirit.? Even when forced to confront the uber-trauma of his past, our good doctor appears to have stepped off the flipside of a Muse album cover.?
Maybe that afterlife thing isn't so bad after all.?
Now if I could just find a good train car death so I can finally swing some of those DIESEL Skinny Fits. ?
Psychologist Peter Bower (Adrian Brody) sees–stop me if you've heard this one–dead people.? And it seems like all the ghosts he scopes are his own patients (apparently they have out-of-this-world health insurance).? He doesn't pick up on that tidbit until one of them continues to only converse about 1987, believing Regan to still be President. ?Bowden puts two and two together and begins to realize that all his patients seem to be living in the past. ?But they're not the only ones.
'Turns out, Bower is dealing with some personal ghosts as well. ?His daughter died on a busy intersection, we soon learn, when he turned for one second to window shop. ?Clues continue to mount about the departed patients and it isn't long before he begins to unravel the bond they all share. ?But to solve the mystery, he has to return to his hometown–the site of a fatal train crash that he and a childhood friend were wrapped up in nearly twenty years prior. ?It's only when he confronts the sins of his past, and finally overcomes his guilt from that fateful night, that he is able to find peace.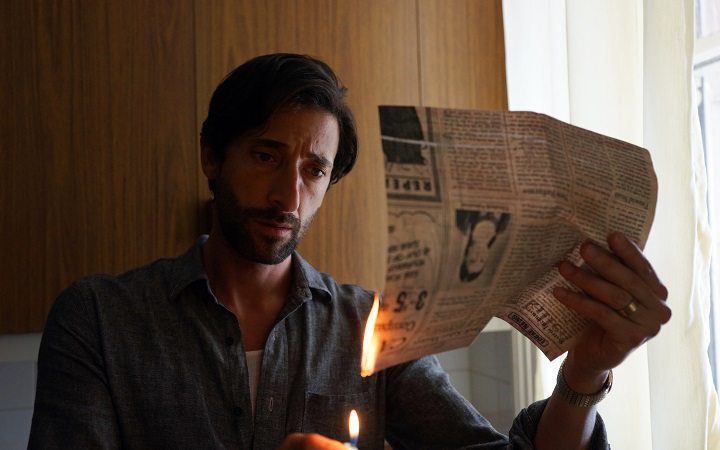 Though not the scariest cinematic allegory in recent memory, Backtrack combines some solid performances (from Brody and cop Robin McLeavy) with gripping cinematography and genuine uneasiness. ?And the lesson comes through loud as a train whistle.
Like everyman Bower, if we are to move past the past, we must first revisit it. ?But it is a return trip that we must not embark on alone. Grace is the only way to effectively deal with all the sin–and the guilt we carry from it–and move on. ?If we are truly to ever be free from the ghosts of yesterday, we have to ask for and accept Christ's forgiveness. ?But then (and this is often the more difficult task), we have to forgive ourselves. ?It's not always easy to do, as The Enemy will continue to remind us of the horror story we used to be. ?But if Jesus' forgiveness was good enough for us, shouldn't our own be sufficient for us, too?
Confront your past, accept that that's who you were but that's not who you have to be. ?Ask for forgiveness and accept it. ?Then choose a new route and jump the track. ?And for Heaven's sake, don't wait.
The train could leave the station at any second.