This week, Steve and comic guru Arnaldo Reyes celebrate their 2nd podcast anniversary to defend GUARDIANS OF THE GALAXY VOL. 2. The latest entry into the Marvel Cinematic Universe has wild colours and an awesome soundtrack but it also has a lot of heart–and even seems to want to talk about god (small 'g', of course).
Want to continue to conversation at home? ?Click the link below to download ?Fishing for More? ? some small group questions for you to bring to those in your area.
3.19 Guardians of the Galaxy Vol. 2
Thanks Arnaldo?for coming on the show!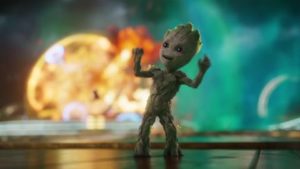 All music from the soundtrack is copyrighted by Marvel Music, Inc.
Theme song is 'Month 2 Month/Love St.' by Connections.