I've never talked about TV Shows during the year. I don't see as many shows as I do movies though it does sometimes become the only media that I have time to consume during the busy school schedule. I considered doing a review of The White Lotus, which I didn't love as much as most, but it already had enough attention. A lot of the shows that will be on this list already have a lot of acclaim as I don't search for as much Indie and International TV as I do in Film. Anyways, I thought I'd do a quick list with my Top 10 TV Shows of 2022.
Honorable Mentions
15. House of the Dragon (HBO) A fantasy show where the character conflict carries the show
14. Minx (HBO Max) A show that takes a study of the "gaze" and makes it entertaining and endearing.
13. Our Flag Means Death (HBO Max) One of the best comedies of the year with captivating characters.
12. Peacemaker (HBO Max) A well directed action comedy that delivers a well developed story.
11. The Boys (Amazon Prime) Continues to push its characters and set pieces to new and better places.
#10. Stranger Things 4 (Netflix)
Before the start of the year, I had only seen the pilot of Stranger Things when I was still watching Netflix on my family's Wii console. Finally, my brother convinced me to watch it with him and was hooked by these characters. The first season grabs you with the safety of a young boy's life and continues to get you invested in the characters while throwing them into greater and greater peril. By the time I arrived at Season 4, I was boggled by the length but it never stopped it from being a counting compelling show. The show finally reached its Avengers-level of storytelling by following multiple groups of character who we all care about. The show was at its best giving us a taste of the true obstacles that these characters will face in Season 5 and does some great work giving us a more introspective look at some of its lesser developed characters. The show has always been just as entertaining when they're just hanging out and only planting the seeds of conflict so hopefully will get some of that in Season 5 before they are inevitably thrusts into the most threatening situation that the show will present.
#9. Euphoria Season 2 (HBO)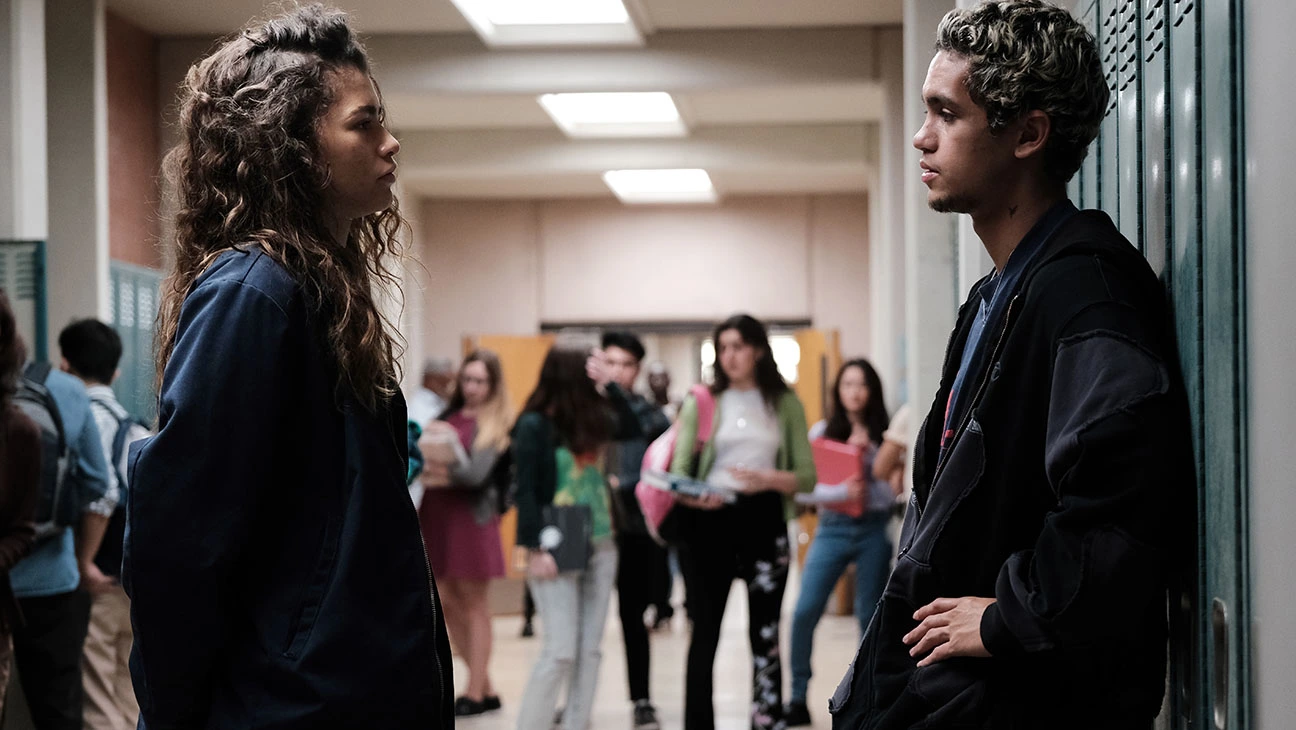 This was probably my most anticipated show of the year, Euphoria was the first show that I stumbled upon more out of curiosity than anything when it came to more prestige television. It was the first HBO show that I had seen and it blew my mind when it came to what could be depicted on screen both, from a content and filmmaking perspective when it came to television. The high school show continued to push how connected it is to the lives of everyday teens and, in many ways, has thrown out its attempts to depict the physical reality of teens, a flaw that derailed some episodes in Season 2 and were the worst that the show has given. However, when it leaned into depicting the emotional reality of these characters with some of its over the top set pieces and electric filmmaking, it created a keen sense of excitement that made it the most exciting season of television this year. While it didn't always hold narrative cohesion, it kept its characters moving and created some heart stopping moments in the process.
#8. Atlanta Season 3 (FX)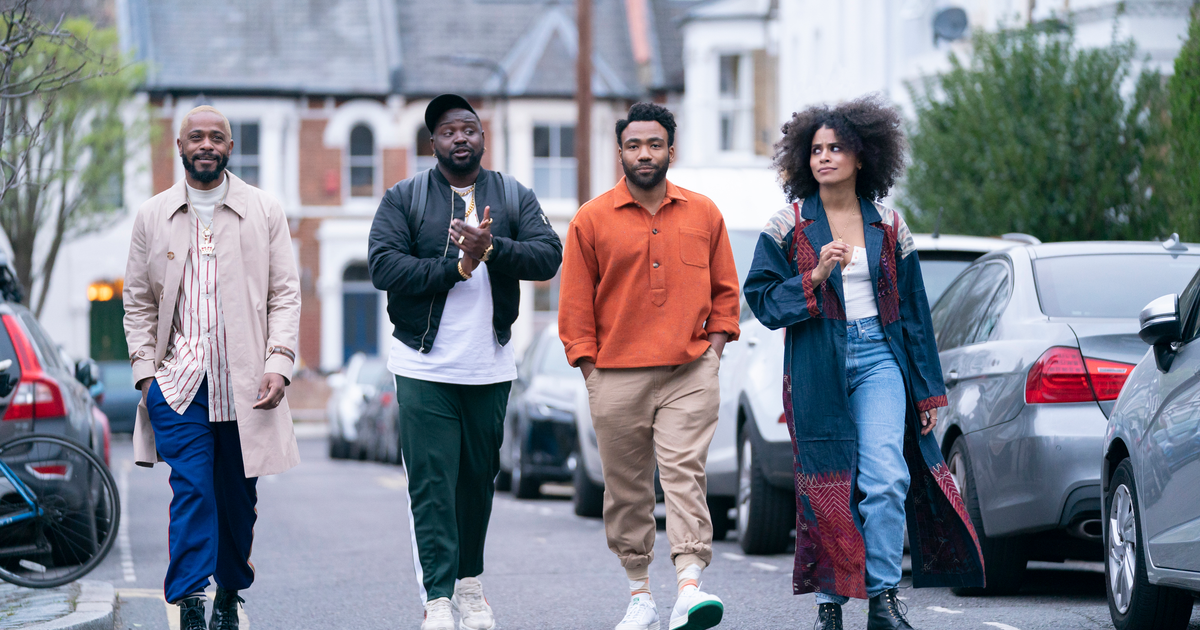 Atlanta returned after 4 years this year and went out with a bang. It started with what will probably be the season that wants to be the most forgotten as Glover and his team took a new direction after its immense critical successes and I applaud him for that. When you have one of the highest rated seasons of television ever made, it could be easy to just try to do more of the same but clearly Glover and his team had more to say. So, they used the two seasons of budget that they had secured and really used Season 3 as a test drive for a new approach to stories, filmmaking and ideas that they clearly wanted to explore. They didn't always succeed. The first episode was certainly the best at trying to integrate this new anthology aspect into the tone and atmosphere of Atlanta. The rest carried that same tone but, as a result, made their subject matter a lot more polarizing and challenging. Those ideas don't always mean better stories or better character and I understand why some people hate the anthology episodes as they almost all contain much weaker characters than the ones we have come to love through the show. Even its approach with the series' main characters is radically new. With them being in Europe, they almost are different people in some manner. Earn, in particular, changed a lot and while that provided new ways to explore his relationships with the other characters, I think it did make a new kind of show that didn't always have the quality of what came before it.
#7. The Rehearsal (HBO)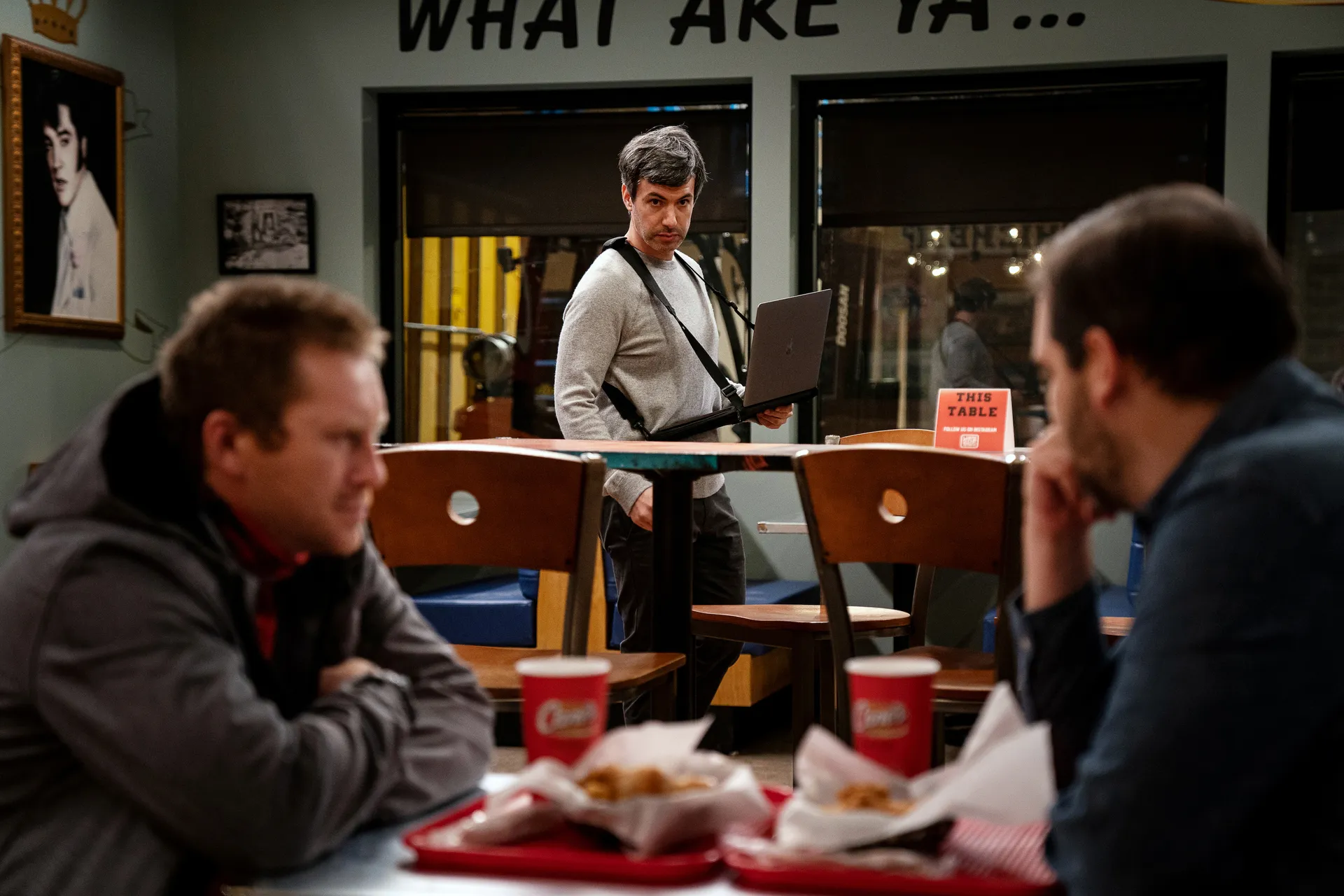 In my search for great half an hour television I had been poked my raves over this show called The Rehearsal. I had never watched Nathan Fielder in anything before. I only recognized him from his name being parodied in an Atlanta Season 1 Episode. Once I watched the pilot for The Rehearsal, I knew I would soon be watching the whole thing and was constantly shocked by the methods Nathan employed. (Though, after seeing Nathan for You, it seems a lot more normal.) The more introspective places that Nathan takes the show didn't always work for me. I prefer it as a pure comedy for the most part. Still, as a pure comedy, it's easily one of the funniest of the year and probably works the best as a comedy of any show from the past year. Its very cool to see this talented and game changing comedian continuing to push what he can do with his wacky docu-reality ideas and, while the longer series idea wasn't always evolving in a way that appealed to me, it remained funny and certainly fascinating throughout and makes me excited for Season 2.
#6. Barry Season 3 (HBO)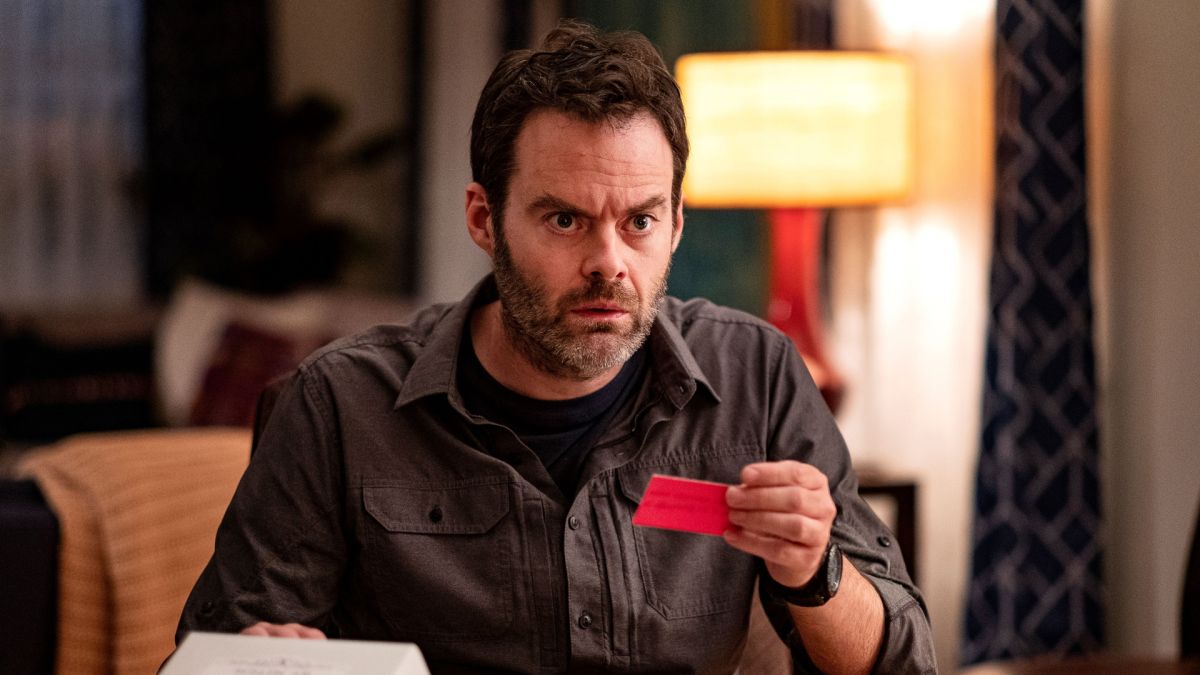 Barry came back for a Season 3 after a three year hiatus similar to Atlanta's comeback and like Atlanta Barry Season 3 looks to push what the show is. The show is becoming a lot darker, a lot more satirical of its increasingly heavy and real subject matter but unlike Atlanta and The Rehearsal its comedic hook doesn't lose any strength. With this new season Bill Hader and crew pushed its set pieces to new places and made a finale that is legitimately gripping and unlike a lot of shows running right now made it have real consequences that will only force the creativity of the writers to increase as the figure out how to continue to make Barry what is probably the most exciting show on television going forward.
#5. The Bear (FX)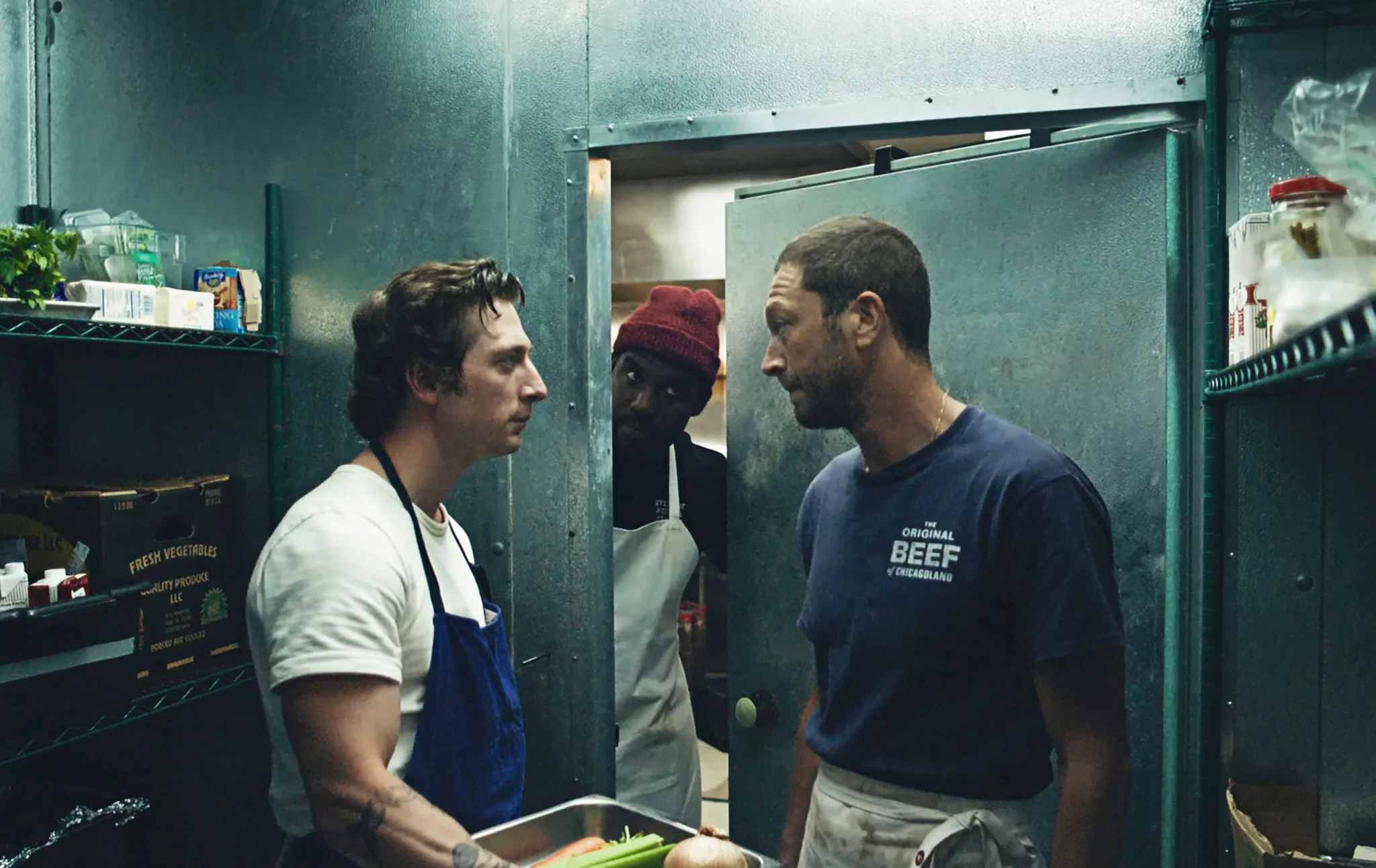 Probably the biggest surprise of the year, The Bear is artful indie television that has managed to break through the noise with its unprecedented intensity and commitment to the craft of filmmaking. The long takes and fast editing are unlike anything being done on television and only a few movies have been aloof enough to follow this kind of intense and precise filmmaking. What makes The Bear great though is its ensemble and how well the show has kept this entertaining story of a young fine dining chef's effort to deal with grief while running a dying restaurant involved in all of its great characters. With the exception of a few episodes, every single plot point of this show feels like a natural evolution of a realistic and heartbreaking scenario that is made cinematic by the craft. The team behind the show clearly care about food, they know people care about food and that food is intrinsically tied to people's intimate lives and of course with a show about a chef that is only accentuated. Best of all its only 30 minutes so it never wastes time trying to entertain you and its characters are never sacrificed for a larger epic story but rather thrives in the intimate quieter moments that the show works very hard to get you to.
#4. Reservation Dogs Season 2 (FX)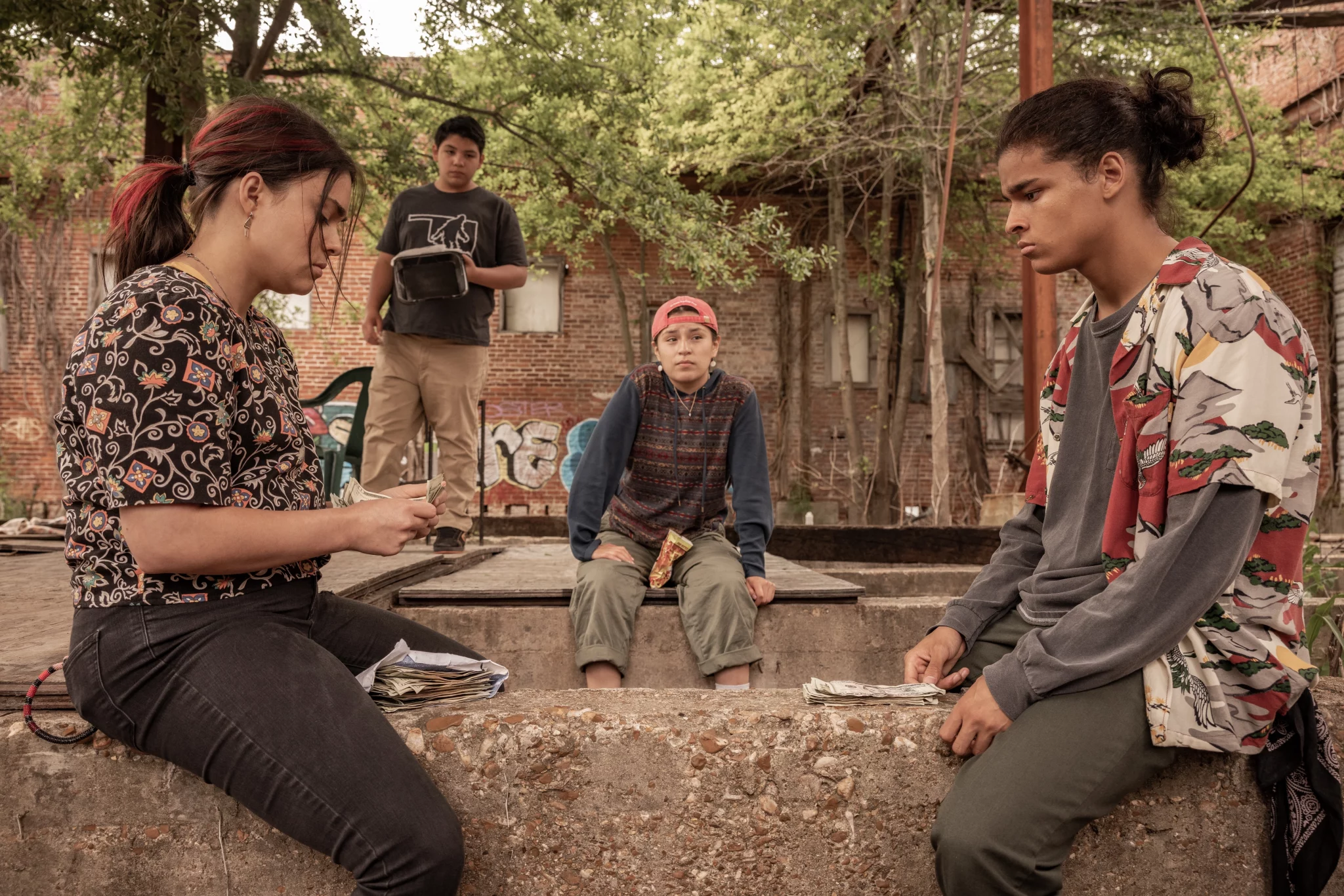 Reservation Dogs Season 2 was the biggest surprise I've gotten from a show that was already running. Here, Starlin Harjo goes beyond what he and Taika Waititi set up in the first season and explores these characters and their culture in a cinematically-gripping manner but also in some episodes becomes the funniest television of the decade. The show stays rooted in its characters by providing them space to go on their own journeys for the first time but then uses that to make the scenes of this ensemble better than ever. The young ensemble led by D'Pharaoh Woon-A-Tai and Devery Jacobs, who also joined the writers team this season. Her investment in the show both as a performer and creator has been a huge contribution and Harjo's direction in many of the episodes has told some of the best small stories on television. The Decolonization episode stands out as both as absolutely hilarious and tragic look at modern methods to how the youth of Indigenous communities desire the reconciliation that their ancestors have longed strived for but, at the same time, they want their independence. In this small community, that can mean just getting a gift card for showing up to a program about them connecting with their indigenous identity and community, even if they would rather just figure out who they are. Its really what this whole show has been about. Representing a community with a damaged and trauma filled past who also have hopes to live beyond that.
#3. Pachinko (Apple TV+)
To me, this is the most overlooked show of the year. As soon as Pachinko dropped on Apple TV+ with its very high critic scores, a cast that includes recent Oscar-winner Yuh Jung-Yoon and having Koganada directing made this one of the few shows that were a must-see for me this year. The show never disappoints and continued to impress me episode after episode. The cinematography stands out as some of the best on television in recent years as it tells its unique immigrant story and a love story that respects its characters enough to bring the audience through three generations with its lead. It was a story that touched me more than almost any this year, especially one particular episode's final scenes. It's a truly great show that not enough people saw and I hope to see that amended more with another season that continues this adaption of what I perceive as an essential part of modern Asian Culture. Also, it may have the best title sequence in TV maybe ever?
#2. Atlanta Season 4: The Final Season (FX)
If Atlanta Season 3 was a new direction with a few hiccups, Season 4 is the season that defines what Atlanta always strived to do. Done in a way that delivers the same experience as its first two seasons but with a sense of maturity and evolution, the last ten episodes with Earn, Vanessa, Alfred and Darius continued to prove that all that Atlanta would deliver is fascinating original television. The season wraps with satisfying endings for our characters, with episode 7 serving as the most patient and unique story as it resolves Vanessa and Earn's stories three episodes before the actual finale. The episodes before this all do a really good job exploring the final places that Glover and his team will leave these characters, with episode 2 standing out as one that blends the unique situations of Season 3 and the characterization that we wanted from it together in a brilliant way. This probably doesn't even serve as the best season of Atlanta but somehow it balanced the line of delivering the absurd and creative commentary that it always strives for while still ending the show in a satisfying manner.
#1. Better Call Saul Season 6: The Final Season (AMC)
This is the show that probably shows up in this space for most TV fans and critics alike. Better Call Saul delivers a finale that isn't as unexpected or daring as Breaking Bad but its just as satisfying (and the episodes before may be even more brilliant and calculated than the best of Breaking Bad). One thing that Better Call Saul always did better was its style, which peaks in Season 6, especially in the first three episodes as it uses its heavy yellow lighting and settings to make the psychological effect of its most dramatic scenes that much more impactful. It has some of the best writing in TV ever and made almost every single episode a masterpiece. In fact, watching this after my year of not watching TV made me think this is what TV had become now and spoiled the quality of other shows for me. Many of the arches in this show serve as the best of different stories by themselves. From a tragic everyman, to a suspenseful anti-hero, the rise of a criminal king, an unstoppable force of evil and the fall of a well-meaning 'family man'. It does all of this and that doesn't even involve our protagonists Kim and Jimmy who are given the best and most insightful arches and the show finishes with them as the most well-written duo of TV characters to ever appear in television and give us a satisfying ending that plays to its strengths.