The fact that Crouching Tiger, Hidden Dragon has remained so timeless is truly a testament to the dedication of its cast and crew. Although over 20 years have passed, their ambitious undertaking is executed to perfection and solidified director Ang Lee as one of our great modern directors.
Crouching Tiger centres around Jen (Zhang Ziyi), the daughter of governor Yu who is about to be married yet wishes not to be. Since she was eight years old, Jen felt that she was made for greater things and yearns to live a life beyond her aristocratic family structure. This leads her to collude with some dangerous people and her final act of rebellion lands her in direct conflict with legendary swordsman, Li Mu Bai (Chow Yun-fat) and his long time friend, Yu Shien Lien (Michelle Yeoh). Both are renowned warriors in their own right but their commitment to the honor and life of a travelling hero has kept them apart. Shu Lien had been engaged to Mu Bai's close friend, Meng Sizhao, until his death and their shared grief brought them closer together. Still, they feel obligated not to pursue their feelings to respect the memory of their late friend and fianc? bu,t when the fabled 400-year-old sword "Green Destiny" is stolen, their paths are tied for good.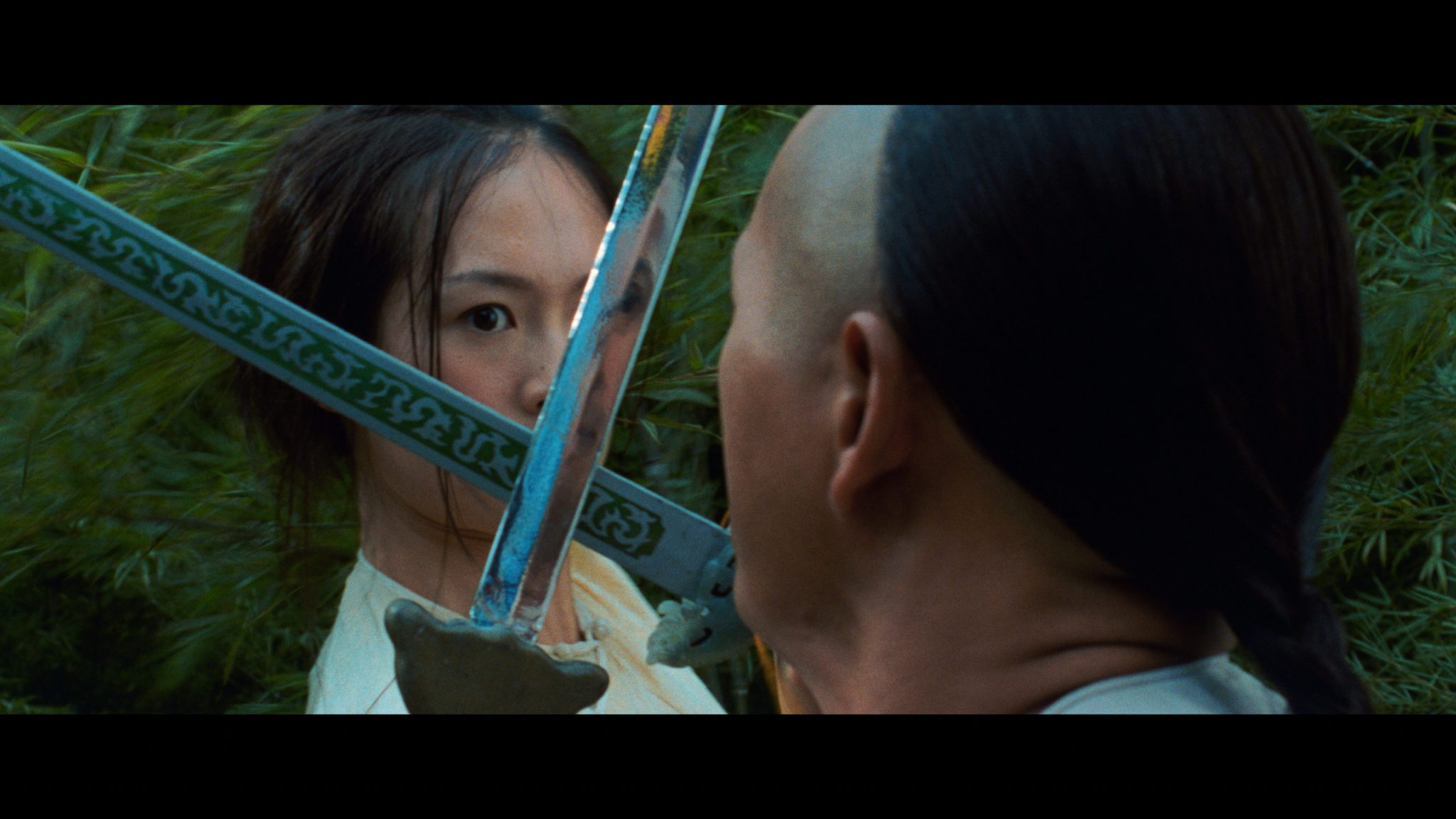 The creation of this film was one of the more unique in recent memory due to it being a collaboration between studios from four different nations. Crouching Tiger famously won Best Foreign Language film while nabbing 10 nominations representing Taiwan but also had studios from the U.S, China and Hong Kong. (Though, it's worth noting that present day China would count these as only two nations, another reason this film would simply not be possible today.)
Director Ang Lee, the Taiwanese born auteur is one our great modern direction and certainly one of the most unique. Educated in the West at the University of Illinois for theater, he switched to directing after struggling to align his learning of English with his acting skills. From there, he made his way to the famed NYU film program. After graduating, he found few opportunities as Lee was a full-time house-husband while his wife, Jane Lin, was the sole breadwinner as a molecular biologist as a family of four. Lee was caught between the East and the West until his screenplay got the attention of a manager in Taiwan. As a result, Lee finally made his directional debut in 1991. From there, Lee made more Taiwanese films about both Chinese American and Taiwanese people (including Eat Drink Man Woman) before he took a turn at a Western film with Sense and Sensibility, which was nominated for seven Oscars. Lee was already an academy favorite, which made his return to Chinese filmmaking the perfect collision of Eastern and Western sensibilities. Lee made the film appealing to everyone and worked hard to expose Western audiences to Wuxia films. He even personally edited the subtitles.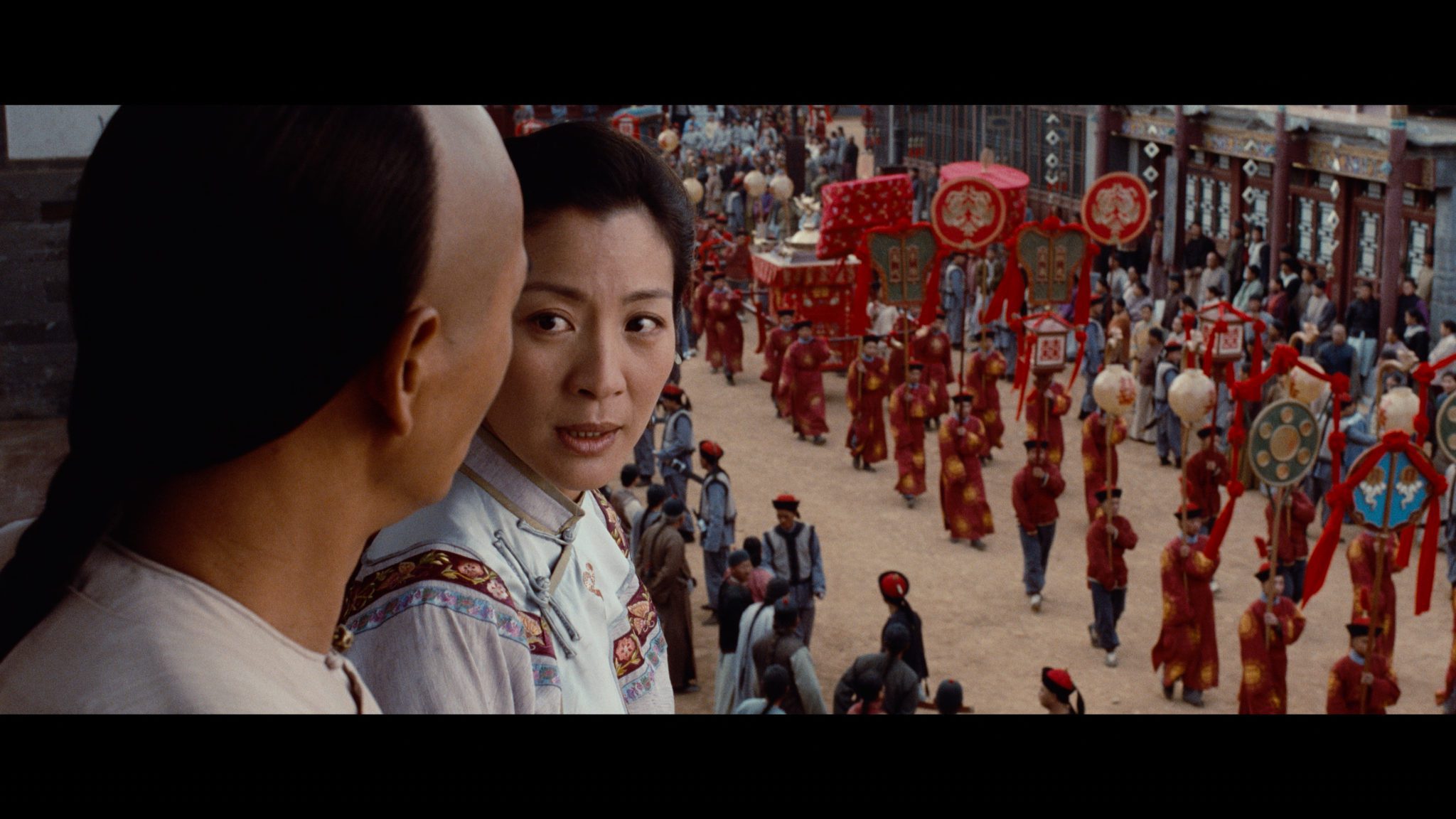 The rest of the cast and crew also made this miracle of a film happen thanks to their brilliant technical and acting contributions. Most notably, from an American perspective, the Malaysian-born American actress Michelle Yeoh made her return to Eastern film. She began her film career in Hong Kong action films, doing most of her own stunts and briefly retired after getting married. She returned in 1993 to star in more Hong Kong films, including Police Story 3 with Jackie Chan. When Crouching Tiger came around, she knew it was a once-in-a-lifetime role so she took the year off to learn Mandarin and ensure that her martial arts skills were up to snuff. (She did end up tearing her ACL during a early fight sequence and after going back to the U.S for surgery had to continue the shoot the non-action scenes until her knee had recovered.)
Still, she and the rest of the cast made those action scenes some of the best ever. An early draft of the screenplay said "you will note in the script that none of the fight scenes are described, and I will just inform you now that they will be the greatest fight scenes ever in the history of cinema, period." That statement still holds up. The action scenes here are some of the best to ever come from movies that have broken into the Western market. The long takes leave no room to hide mistakes but Chow Yun-Fat, Michelle Yeoh and Ziyi Zhang all executed them to perfection under the guidance of choreographer Woo-Ping Yuen (who was most notable for his work on The Matrix).
The rest of the filmmaking is beautifully done and almost every department was right to be nominated at the Oscars. Cinematographer Peter Pau won for his stunning work as he brings out the beauty of the colors and the shape of this ancient China that, as Ang Lee put it, "probably never existed". The man who created this mystical China was art director Tim Yip who completely immerses you in this fantasy period piece. The score by Tan Dun was also awarded at the Oscars. It sets the rhythm of every fight scene while not overpowering it and its more sentimental and romantic themes fit the those elements perfectly, especially at the beginning and end of the film. Amazingly, Dun also wrote the score in a mere two weeks. (I think that's got to be a record for the least amount of time to win an Oscar.)
The film carries many interesting themes but its standout ideas come from the literal translation of its title. Crouching Tiger Hidden Dragon is a Chinese idiom that describes a place full of unnoticed masters. The phrase perfectly describes the characters in this film as they are all hiding something beneath the surface. Whether its their fighting skills, knowledge of deceit, love for another or plans to betray, all these characters keep their true selves under the surface. This could be Lee's comment on a strong part of Eastern culture as a whole in which people are supposed to keep their true emotions hidden. Jen is the character who is forced to hide the most and we see through the film how much it destroys her. Jen is driven to be free of her role as the governor's daughter was meant only to be married but she has to keep that desire hidden. She also keeps her skills as a martial artist hidden, though Shu Lien is able to figure out her skills quite quickly.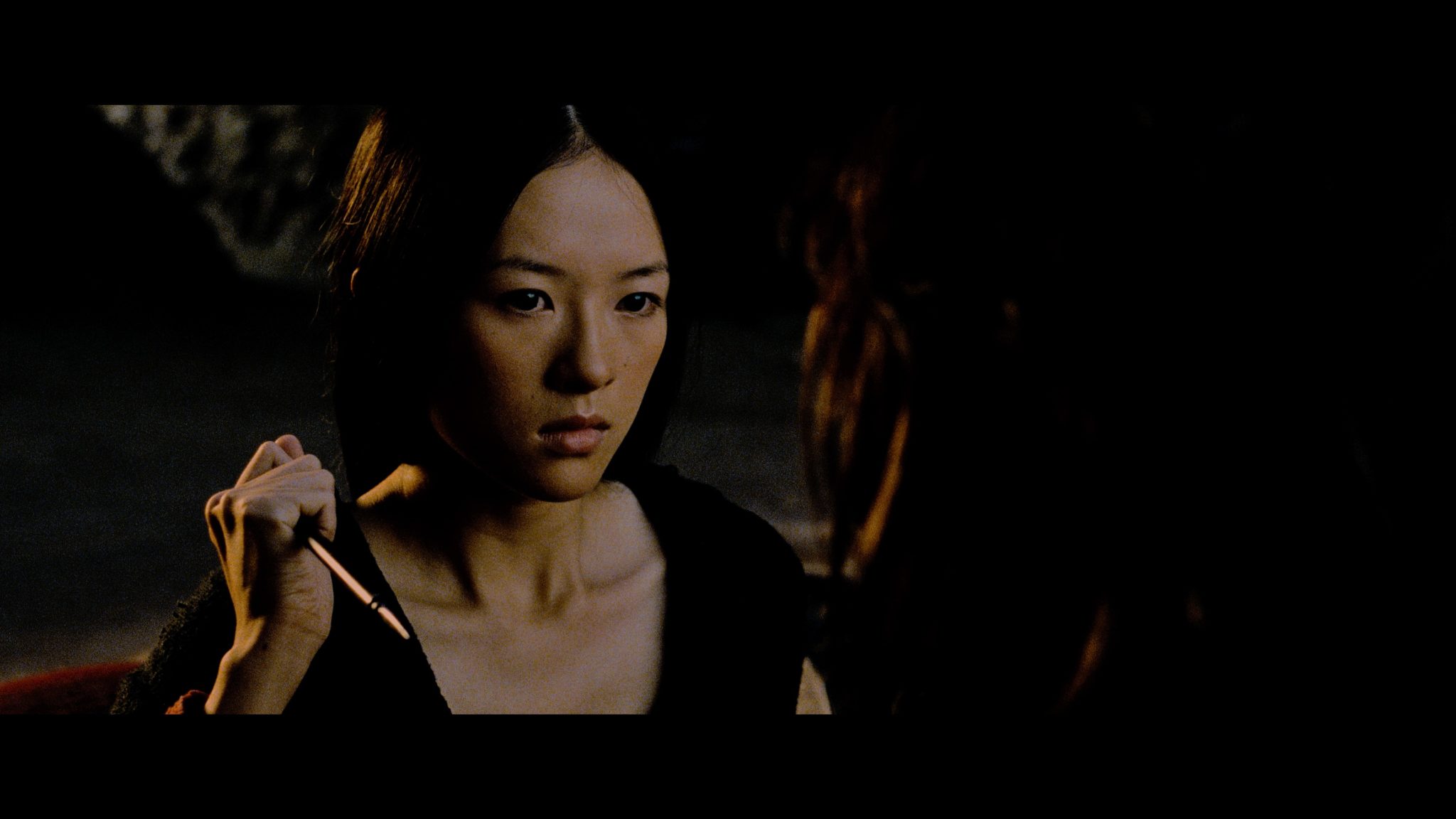 What keeps both Shu Lien and, in particular, Jen, hidden, is their role as women. able to choose who she marries, Jen is not expected to enter into the world of martial arts and therefore is pushed to collude with the menacing Jade Fox. Fox's quest for vengeance pulls Jen along and lands her in a dangerous situation that both Shu Lien and Lu Mu Bai try to pull her out of. This quest had deadly consequences but, in the end, Jen is free of her boundaries and able to believe and act as she truly wants.
The other story here is between Lu Mu Bai and Shu Lien, who continue to hide their affections for one another. It's for this reason that the relationship as a whole isn't fleshed out entirely. Instead, the discussion of their relationship is mainly kept to a few brief scenes but Lee does a great job alluding to their history. In the final confrontation between Jade Fox and Lu Mu Bai, they exchange deadly blows and make both Shu Lien and Lu Mu Bai realize how much time they've wasted. In his dying breath, Mu Bai confesses his love and they have their last romantic moment but the tragedy is in how long they waited.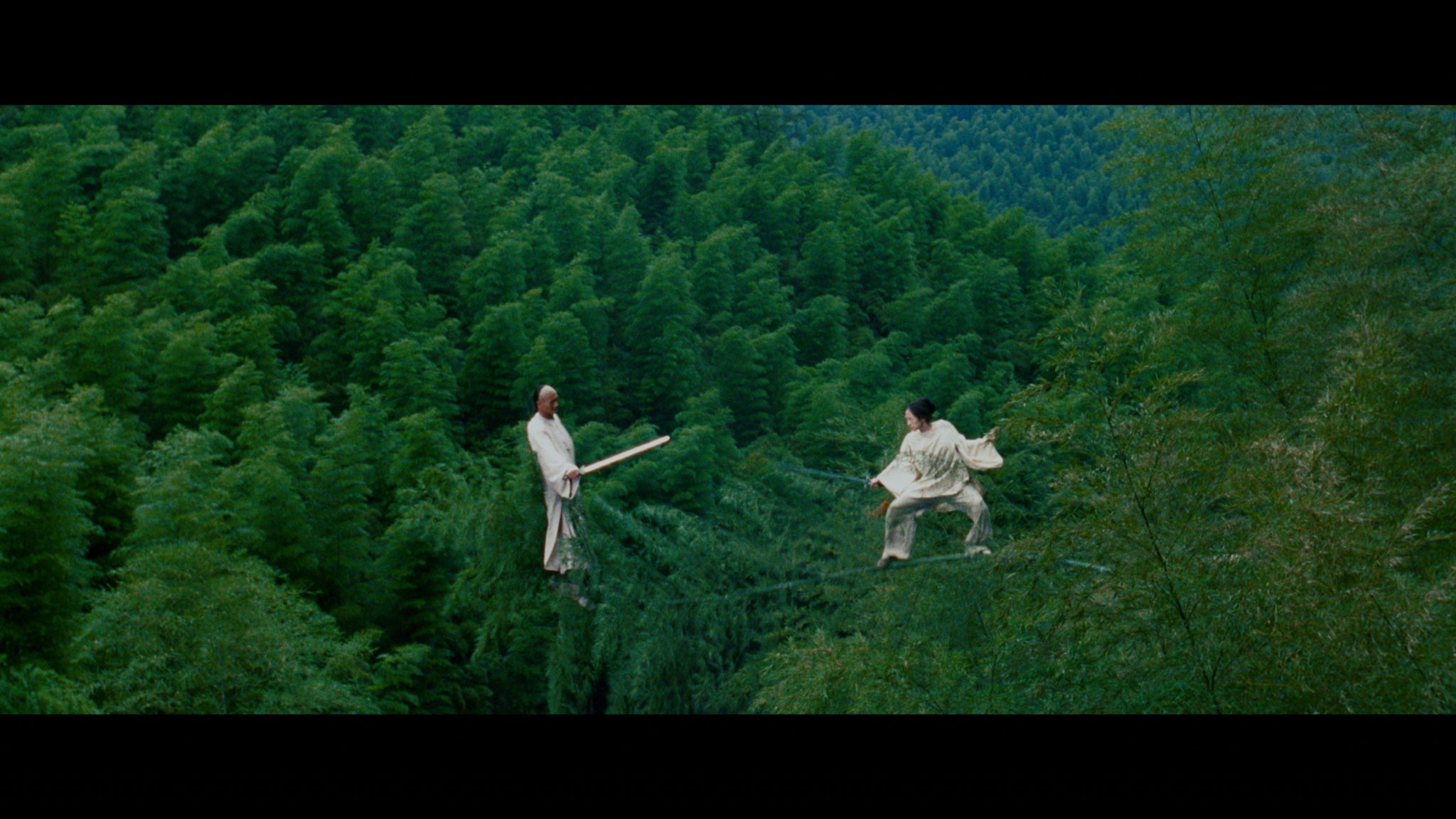 The film is ultimately defined by the love and desires we hide because of society, a theme Lee has always been driven to (Brokeback Mountain, Sense and Sensibility, Lust, Caution). Like Brokeback the film argues for love to be accepted in whatever form it takes and decries the societal expectation laid on them. This has been continued to be an issue, especially as China's increasingly radical policies on family and love have become stricter, especially on screen.
The role of women in Chinese society has also continued to be oppressed in the years since this film. While there may be progress made in the West for gender equality, even a call back to ancient China shows that things have barely progressed. The conflict between East and West has made this movie a true anomaly in the worldly political climate where trade conflicts, COVID, genocide, violence against Hong Kong & Taiwan and the recent weather balloon fiascos. As a third generation Chinese-Canadian, I don't have much connection to the country but my hope amidst the conflict with China is that our fellow Canadians and Americans will not group us together, nor oppress anyone because of their country of origin. I hope that films like these can show people of any nationality as humans who desire to love and to be loved. It is ultimately what most of us want and I hope the films serves as a powerful reminder of how societal issues can crush the beauty of love.
But also this movie kicks ass.
Crouching Tiger, Hidden Dragon is available once again in theatres on Friday, February 17th, 2023.