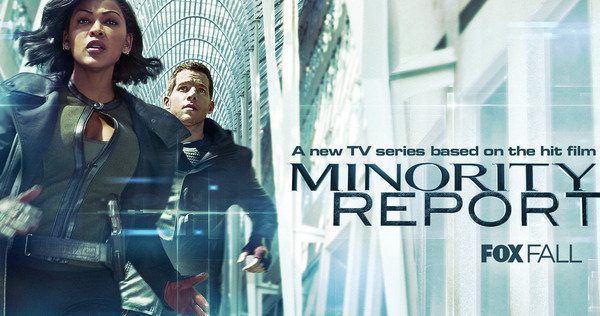 Watching?the second episode of FOX's?Minority Report,?you quickly discover that the creators have a desire to feed us piecemeal sections of the backstory and overall mythos. Unfortunately, it remains to be seen if the banter between detectives Vega and Blake (Meagan Good and Wilmer Valderrama) and the cases solved thanks to precog Dash (Stark Sands) are strong enough to see us through to the end.
But the ability to see the future ahead of time with the opportunity to change it? That is still intriguing.
Unfortunately, there are three precogs, and Dash's brother, Arthur (Nick Zano), is not nearly as magnanimous and compassionate as Dash. Arthur remembers being manipulated and controlled by the government, and he refuses to go back into that situation. So, Dash is left trying to discover the murderer behind his latest set of visions by himself.
Sad precog-via-Minority Report?fact: Dash only sees a piece of the puzzle, or aspects of the murder they want to stop, dimly.
I Corinthians 13:9-12 shares Paul's understanding of what he knows about God and what he expects to understand in the future: "For we know in part and we prophesy in part, but when completeness comes, what is in part disappears. When I was a child, I talked like a child, I thought like a child, I reasoned like a child. When I became a man, I put the ways of childhood behind me. For now we see only a reflection as in a mirror; then we shall see face to face. Now I know in part; then I shall know fully, even as I am fully known." Dash prophecies in part, but his vision is fragmented because his siblings won't contribute. And still, he pushes forward toward the truth.
Entertaining, and visually stunning (sometimes), the big question for?Minority Report?remains: will we be able to stick around long enough to fully know the purpose of its story?
Minority Report airs on Mondays on Fox at 9 p.m.