Hey SF?ers! ?Trying something new so here goes:
Marshall w/Chadwick Boseman & Josh Gad: ?They say that the opposite of the White Savior trope in film is the Magical Negro trope. Marshall clearly went full Magical Negro with Josh Gad?s character being the only lawyer allowed to try the case the film centers on. ?A more compelling movie would have been watching Marshall defy the sea of racist White venom and beat a case against the odds. Way too much focus on the Josh Gad subplot to me.
BOO 2 was BAD, even by Madea/Tyler Perry standards. 20 minutes into it, I was half watching and half looking at my phone. ?(Calm down movie theatre police – I was at a drive-in!) ?No faith-filled or redeeming messages. ?Honestly…the thing felt like a lame live action episode of Scooby Doo. ? By the way, the audio overdubs that were supposed to drown out the cursing in this flick were HORRIBLE! ?All those hecks, darns and friggins tells me that the uncut unedited version would have gotten a hard R. ?I say to TP, don?t screw around with it next time. Let those F-bombs fly and let the church folks go up in arms! ?Most of the ones who?d protest are avid Scandal watchers anyway where Cursing: Bad and Adultery: Good.
Shame Only The Brave didn?t find an audience. ?Very good telling of the story of the Granite Mountain Hotshots with themes of brotherhood, sacrifice – both at home and in the fire path – and redemption. ?No Oscar prospects but this?ll find it?s proper audience in Redbox and streaming platforms.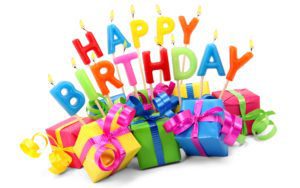 Glad to have celebrated my 45th bday on Saturday. ?I look and feel 35! ?But I?m thankful to God for my wife and kids, my ScreenFish family for enduring me & my love for movies!
Well, that?s it. ?Hopefully y?all will enjoy this. ?If so, there will be more to come! ??