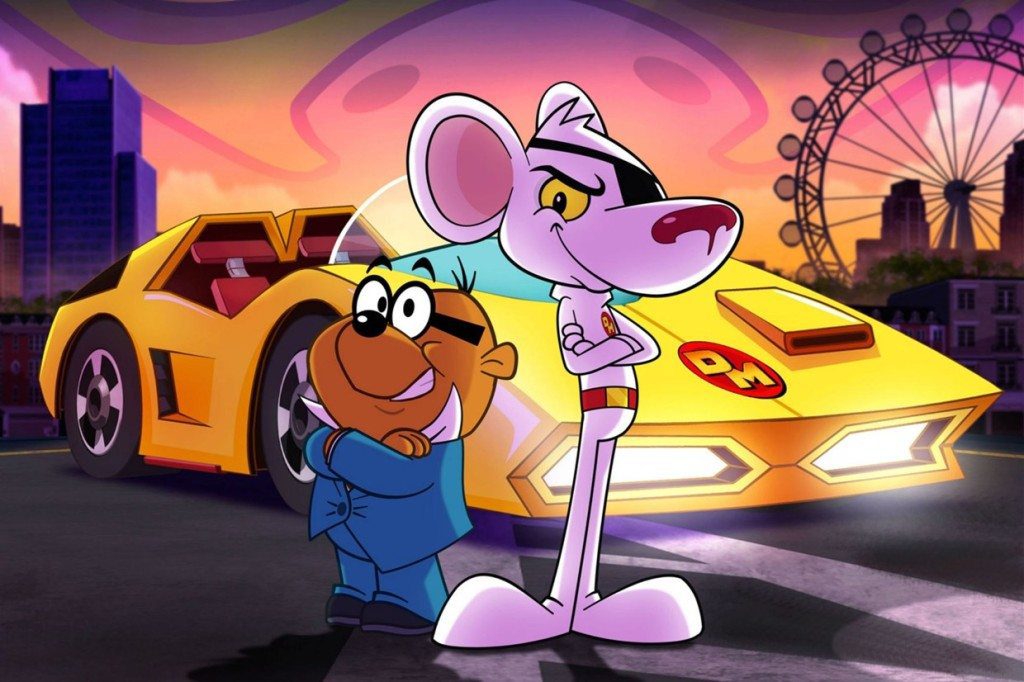 The first British cartoon to end up on Nickelodeon twenty years ago has a remake brewing! On April 29, and only on Netflix, fans of?Danger Mouse?(and sarcastic animated characters) will delight in the latest gem.
Danger Mouse (Alexander Armstrong) and his sidekick Penfold (Kevin Eldon) battle the evil forces of the frog, Baron Silas von Greenback (Ed Gaughan) and others, like an evil seed. Sometimes ridiculous, sometimes brilliant, the show's sentiments aren't so British that they'll all sail over the head of American audiences (young or old). In fact, much of this is reasonably funny thanks solely to the inability of DM and Penfold to solve problems in the most obvious ways possible. But it should be also noted that narrator Dave Lamb is rather amusing as well.
While a show that only ran for one season may be a surprising source for a remake (or a rapper's name),?Danger Mouse?allows us to enjoy superhero actions – with rather normal, absentminded responses. Seriously, if you want?Austin Powers?without the womanizing, DM may just be what you were looking for.
Only on Netflix, where anything can happen…