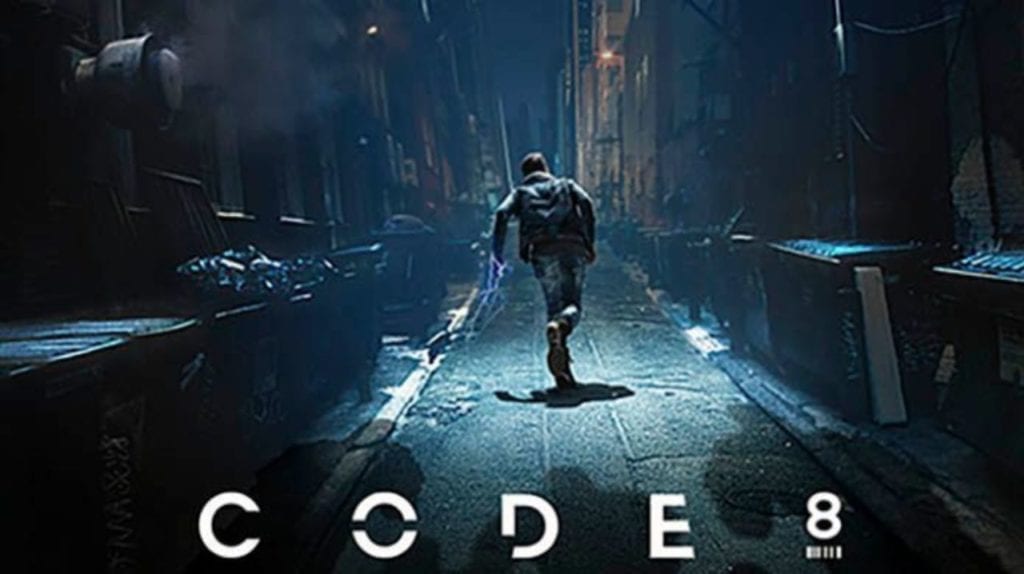 Code 8 transports the viewer to an alternate reality where superpowers are a reality amongst the people yet are considered potentially dangerous to others and have been outlawed by the government. When Conner (Robbie Amell) discovers that his mother is tragically ill, he turns to a group of criminals, led by Garrett (Stephen Amell, Arrow) in order to help him get the funding he needs to pay for her medical bills. However, as Connor falls deeper into the underworld, he must decide whether or not his mother?s health is worth losing his soul.
Written by Chris Pare and directed by Jeff Chan, Code 8 is a uniquely grounded approach to the sci-fi fantasy genre. Based on the short film of the same name, the film?s tone feels authentic to modern culture, despite its use of superhuman abilities and patrolling robots. Developed as a result of a successful crowdfunding initiative, there?s an energy and life to Code 8 that prove it?s a labour of love from all of those involved. While most of the cast remains engaged with the material, it?s stars Robbie and Stephen Amell that are clearly having the most fun working together for the first time. (While both actors did appear together in an episode of Arrow several years ago, their characters did not in fact converse with one another.) As criminal partners looking for the big score, the two cousins have solid chemistry together and work well with one another onscreen.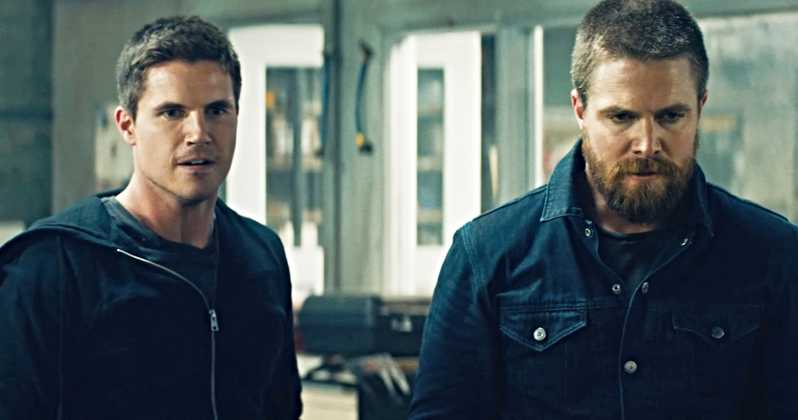 Despite its sci-fi atmosphere,?Code 8?speaks to a number of real-world issues, including cultural and racial prejudice, the need for proper health care and the widening gap between the rich and the poor. Most importantly, however, the film speaks to the relationship between power and the value of others. For example, viewed as potential criminals by the police, those with abilities are forced into the margins to survive. As a result of increased profiling, those with superhuman skills have become viewed as the ?other? and are feared by the general public. In response to this oppression, Garrett invites Connor to lean into his true power and ?stop running from who he is?. While this offers Connor the chance to accept himself more fully, it also places him at a crossroads where he must decide whether or not he?s going to use his abilities to help others or hurt those who stand against him. While he may possess the power to take anything he wants, he also must decide whether his personal goals are more important than the needs of those around him.?As a result, Connor begins to see that the value of human life extends more deeply than his own desires, no matter how noble they may appear to be.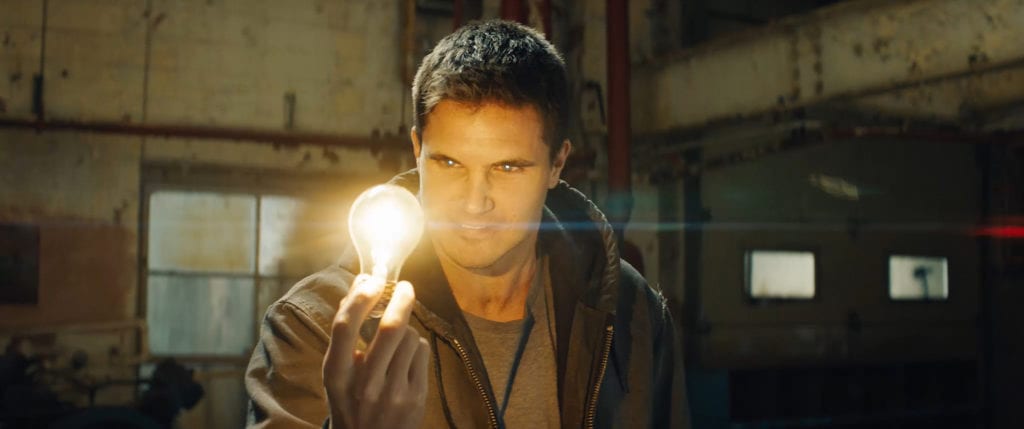 With a gritty tone and a fun premise, Code 8 has the power to entertain any sci-fi enthusiast. Featuring mostly solid performances by its cast, the film is a window into the lives of the oppressed through the lens of superhuman abilities. As a result, despite its sci-fi atmosphere, Code 8 proves to be relevant to our modern world as well.
To hear audio of our interview with star Robbie Amell, click here.
Code 8 opens across Canada on December 7th and arrives on VOD on December 13th, 2019.