I?ll get right to the point: if you?re looking for something charming and funny as we cautiously look to the end of 2020, Happiest Season is everything you could possibly need.
Personally, I can handle about zero angst in movies right now. Call it a casualty of 2020, but my tolerance for anything overly serious or dramatic is essentially nonexistent, especially if it?s in a movie I?ve never seen. Now granted, there is the relational angst that is often the central conflict in holiday films, and Happiest Season totally has that covered. But it was a good angst, and I?ll explain why.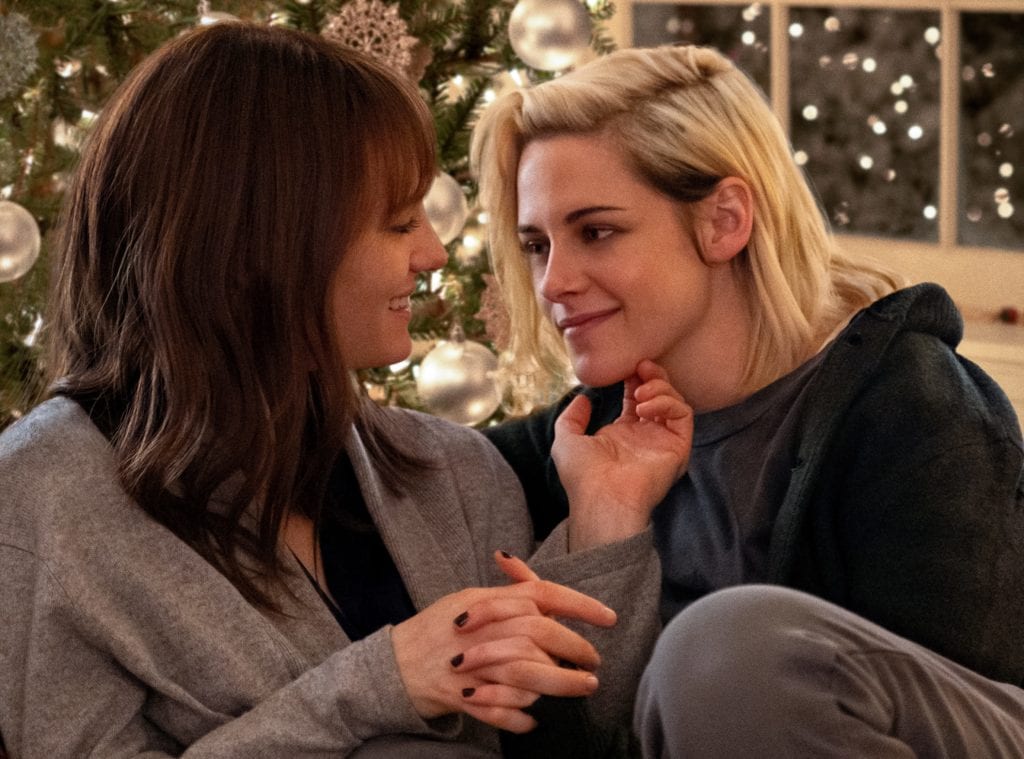 But first, let?s start with the cast. I have two words for you: Dan Levy. Yes, THAT Dan Levy of sweeping Emmy wins for Schitt?s Creek, one of People magazine?s Sexiest Men of Alive, and all around beloved by basically everyone these days. I don?t even know if he?s considered a main character or not as best friend John, but his presence alone is a reason to watch. Of course, stars like Kristen Stewart, Victor Garber, Mary Steenburgen, Aubrey Plaza, Mackenzie Davis, and Alison Brie (what a cast, amiright?) elevate this heartwarming story into something special.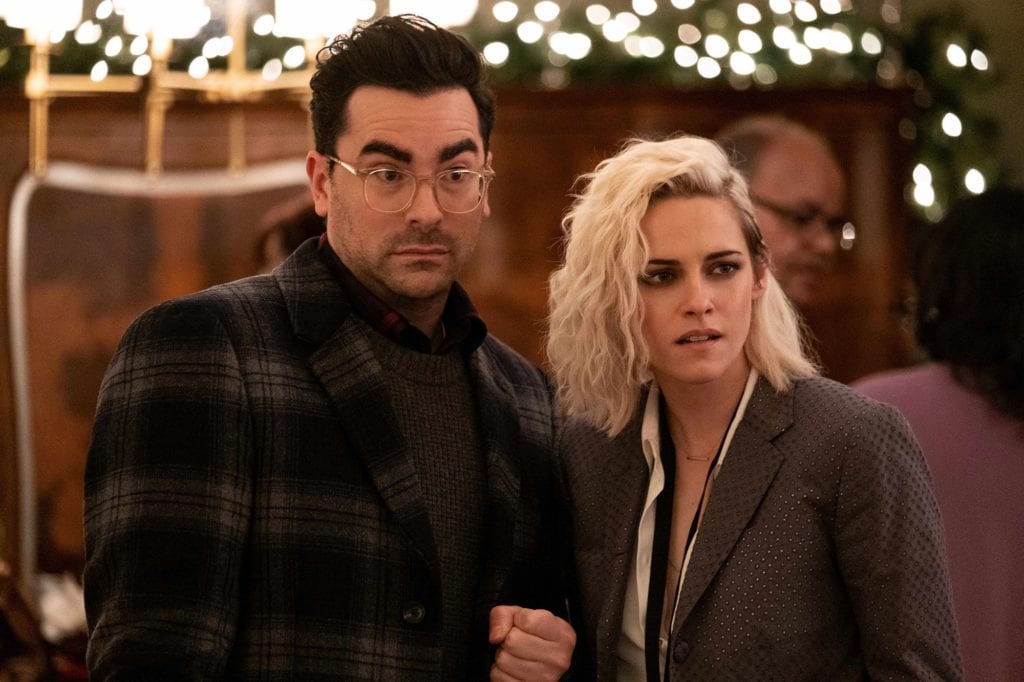 Perfect couple Abby and Harper (Stewart and Davis respectively) make plans to visit Harper?s family for Christmas. But there is one *major* wrinkle in the plan – Harper?s parents don?t know she is gay and in a relationship with the ?orphan roommate? she has brought home. Compounded by her parents? stress surrounding Ted?s bid for major (Ted and Tipper are played by Garbor and Steenburgen), Harper keeps Abby at arm?s length and back in the closet. Naturally some old flames of Harper?s show up, including her first girlfriend Riley (Aubrey Plaza). Between sisterly competition, pressure to impress, and secrets uncovered, everything compounds on Christmas Eve, and this seemingly perfect family explodes into disarray.
I?m going to leave it there as far as plot, because I?m hoping you will watch the film. (Make sure that you watch the credits too for the pictures that continue the story.) From here, I?m going to get a bit personal, so I hope you?ll stick around and indulge me for a moment or two.
Representation in film is something that I am becoming increasingly aware of because I believe that film is for everyone. Everyone should be able to look up or at a screen and see themselves. As a straight, Christian woman, I am not at all offended by a lesbian-centric storyline. It?s about telling the stories that are happening every day all over the world. It?s totally ok for good stories to be just that – good stories. And those stories aren?t limited to heterosexual relationships.
Maybe there wasn?t necessary anything ?new? per se in Happiest Season but it was genuine and sweet. But, most importantly, the film is about loving your own story and those who are a part of it. And that?s a lesson we can all embrace.
Happiest Season is available on Hulu now.