After working on shows like Billions, Book of Negroes and Monster: The Jeffery Dahmer Story, Clement Virgo has already proven his prowess as a director and allowed him to hone his craftsmanship. Now, with his new feature film Brother, Virgo has situated himself as one of Canada's premiere filmmakers. Brother is the story of Michael (Lamar Johnson) and his upbringing in 1990s Scarborough, a suburb of Toronto. The film intercuts three different timelines with Michael at different ages and explores the relationship he has with his older brother Francis (Aaron Pierre). It examines Francis' aspirations to achieve in the hip-hop scene of the city and the struggles that come with that dream. The brother's mom, Ruth (Marsha Stephanie Blake), is a Caribbean immigrant who works hard to see the boys grow into mature and grounded young men. The story follows the brothers as they explore their own unique perspectives of masculinity and identity growing up with tension in their schools, neighborhoods and their own home being a constant reality for these young men. Michael is led on a life-changing journey that explores the bond between siblings, family and community as he reconciles his relationship with his family and his cherished girlfriend, Aisha (Kiana Madeira)
Brother acts as a bookend to Virgo's debut film RUDE, which he made in 1995. The films share familiar themes and Virgo saw a unique chance to take a new perspective on the coming-of-age tale. Many thematic elements are carried over because the violent and tragic events that inspired Rude are still occurring today. Brother looks at the aftermath of this tragedy and how it can tear a person apart, as well as those around them. The condition of complicated grief, an actual diagnostic disorder, is explored through the characters of the film and illustrates how these people react to the same tragedy in different–but equally–heartbreaking ways.
The film is an adaption of David Chariandy's book by the same name. Growing up in the city with a disciplinarian single mom who was always working, Virgo instantly connected to the book. This inspired him as a filmmaker and the adaption just poured out of him. The honesty, empathy and rhythm of the book's writing is found in every scene and Virgo is certainly a must-watch director.
There's a lot to praise about this film, but one outcry I have is how none of this film's 14 nominations at the Canadian Screen Awards are for cinematography. Cinematographer Guy Godfree has done what I consider the best photography on any Canadian production. Clement and Godfree have worked together to create some awe-inspiring tracking shots where the lighting of every frame creates the scene's mood without distracting the audience. Many scenes also feature purposeful symmetrical framing, colorful lighting, and golden natural lighting that highlights the sense of beauty within this film. In doing so, the beauty of everyday actions is made apparent throughout the film. One shot where Aisha opens a fridge as Michael watches uses the light for the fridge to exaggerate the appearance of cold air. It's a breathtaking image that literally gave me chills. Virgo also subverts that by displaying tragedy in these same beautiful frames, having us contemplate how such beautiful photography can contain such heartbreak.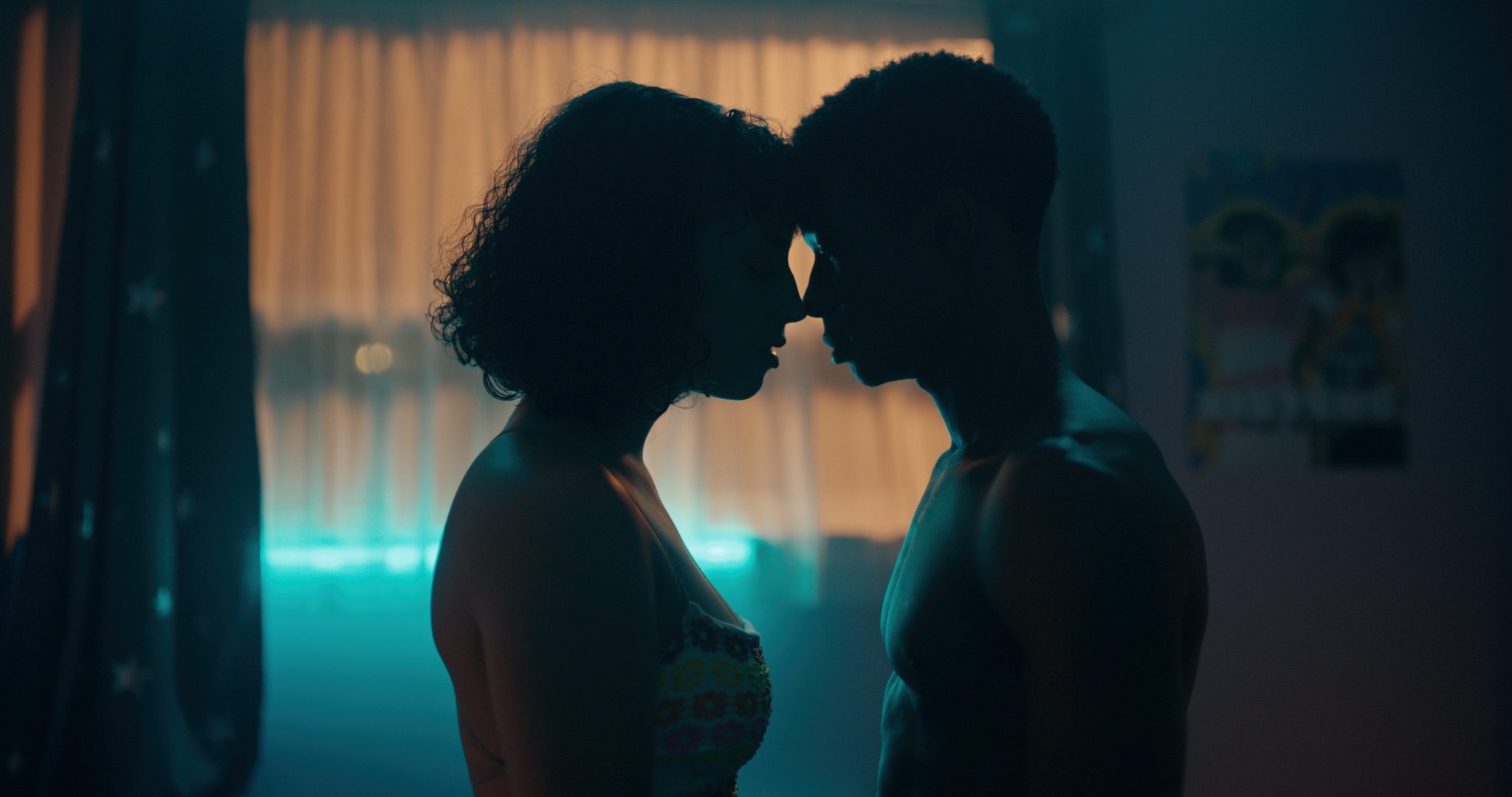 The performances in the film are all great as well. Aaron Pierre fits the character of Francis very well and you're engrossed in his portrayal of this outgoing and charismatic man, who also has a hidden interior that has to be held back due to his life's circumstances. Lamar Johnson fits the character of Michael very well and, while he spends more of his time in a more stoic and introspective posture, he nails the emotions of his character's emotional outbursts.
The main critique that I have with Brother is that its screenplay ends up stemming from the novel. I don't think there's a flaw in the way that Virgo made the film itself. He clearly understands what he's doing but the film's story still lacked a spark to make this a masterpiece. The idea of these two characters in grief locking themselves out from the world surely works great on the page but it doesn't always shine on the screen. So much onus is put on the actors, especially Marsha Stephanie Blake as the mom. This makes some of her scenes the best acting in the film but, other times, the direction that they take her acting doesn't always work.
In Brother, characters are trapped. With his expressive and passionate personality, Francis is contained by a high school that's not giving him the opportunities that he's passionate about. But, even as he taps into his passion for music, he finds that his ambitions have nowhere to go. They seem to be shut down at the whim of another person or one incident of violence in their working class neighborhood. This ambition and passion are stilted by the circumstances around him and forces him into a tight corner. The same happens to Michael and his mother. They feel like they have nowhere to go in life and this makes them shut out the people in their lives.
Some of the resolution comes from the breaking down of those barriers but there's no event that causes this emotional resolution.  It's something I wish the film explored more because I feel there are defining moments and events that allow us to be free from the trappings of pain and grief. Grief and pain may be a constant in our lives, especially proceeding tragic events, but they don't have to hold us back from living. The film gives hints of the hope that come from opening up and trying to embrace the whole of life with both its painful and joyful moments. It's a feeling that I hope is seen in this film's breathtaking images and it's certainly worth a watch.
Brother is available in theatres on Friday, March 17th, 2023.