For people who love characters in books, discovering a films or a TV series that presents them in the flesh may be welcome or feared?or both. So it was with hope and a bit of anxiety that my wife and I started watching Three Pines, based on the series of books by Louise Penny that features Chief Inspector Armand Gamache of the S?ret? du Qu?bec and the bucolic (and somewhat dangerous) village of Three Pines.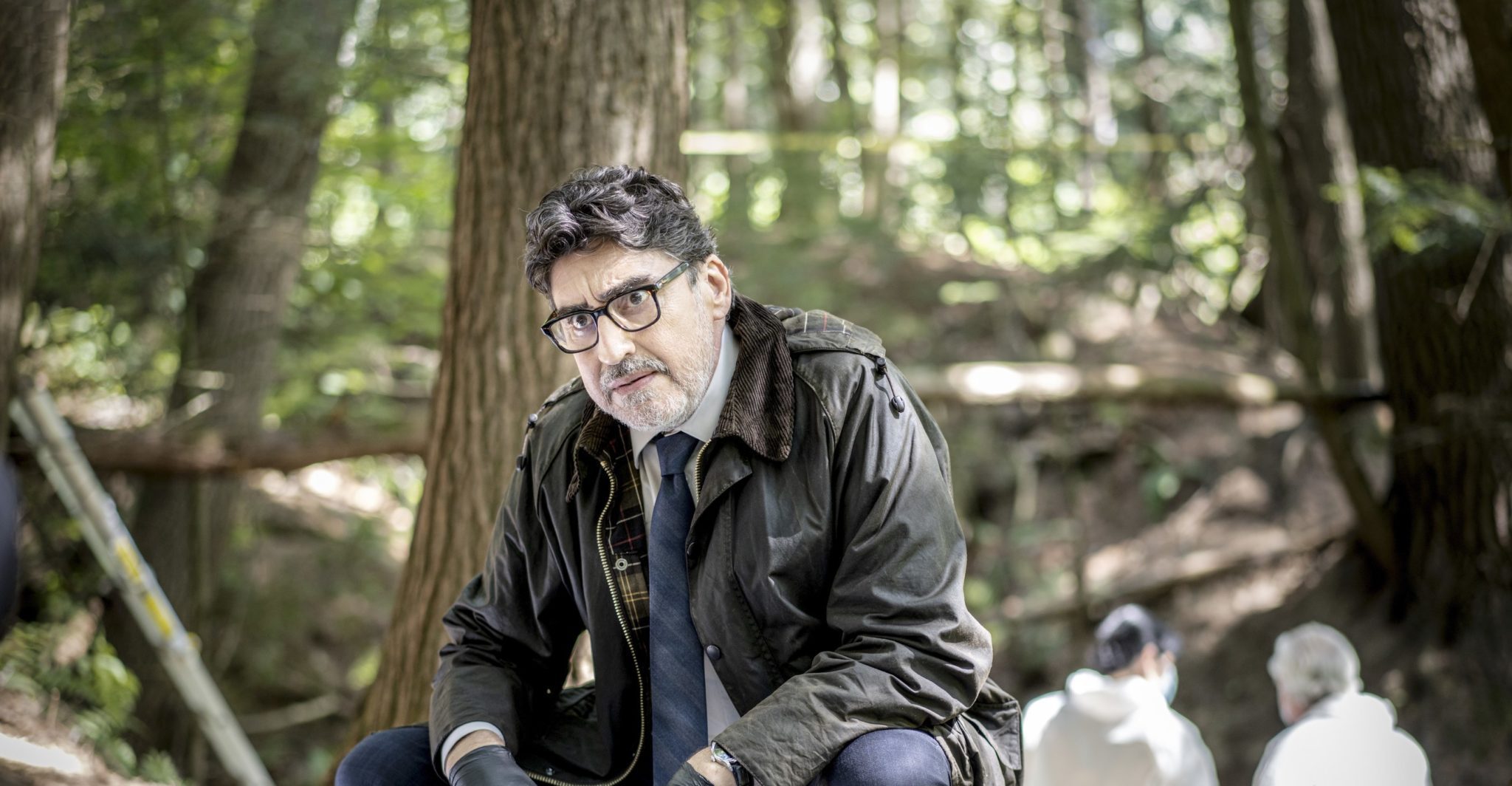 Fans of the series will no doubt have their own mental picture of the characters of the books. We have become attached to the quirky people in this strange little village that so often is the scene of a mysterious crime. And we will have noted the evolution of the characters through many years of books. The Amazon Prime Video series now takes us to that mythical (and somewhat mystical) village to meet all these friends in a new way. There are eight episodes in the first season, coming out two each week in December.
The series is based in the novels, but doesn?t exactly follow the stories. After seeing the first few episodes, it appears the approach is to loosely cover a book in two episodes, beginning with the second book of the series. In the first two episodes (?White Out? [cf. the novel A Fatal Grace]) Gamache (Alfred Molina), the head of homicide for the SQ, arrives at the remote village to investigate a mysterious death. He arrives with his team of Inspectors Jean-Guy Beauvoir (Rossif Sutherland) and Isabelle Lacoste (Elle-M?ij? Tailfeahters) and a rookie officer Yvette Nichol (Sarah Booth).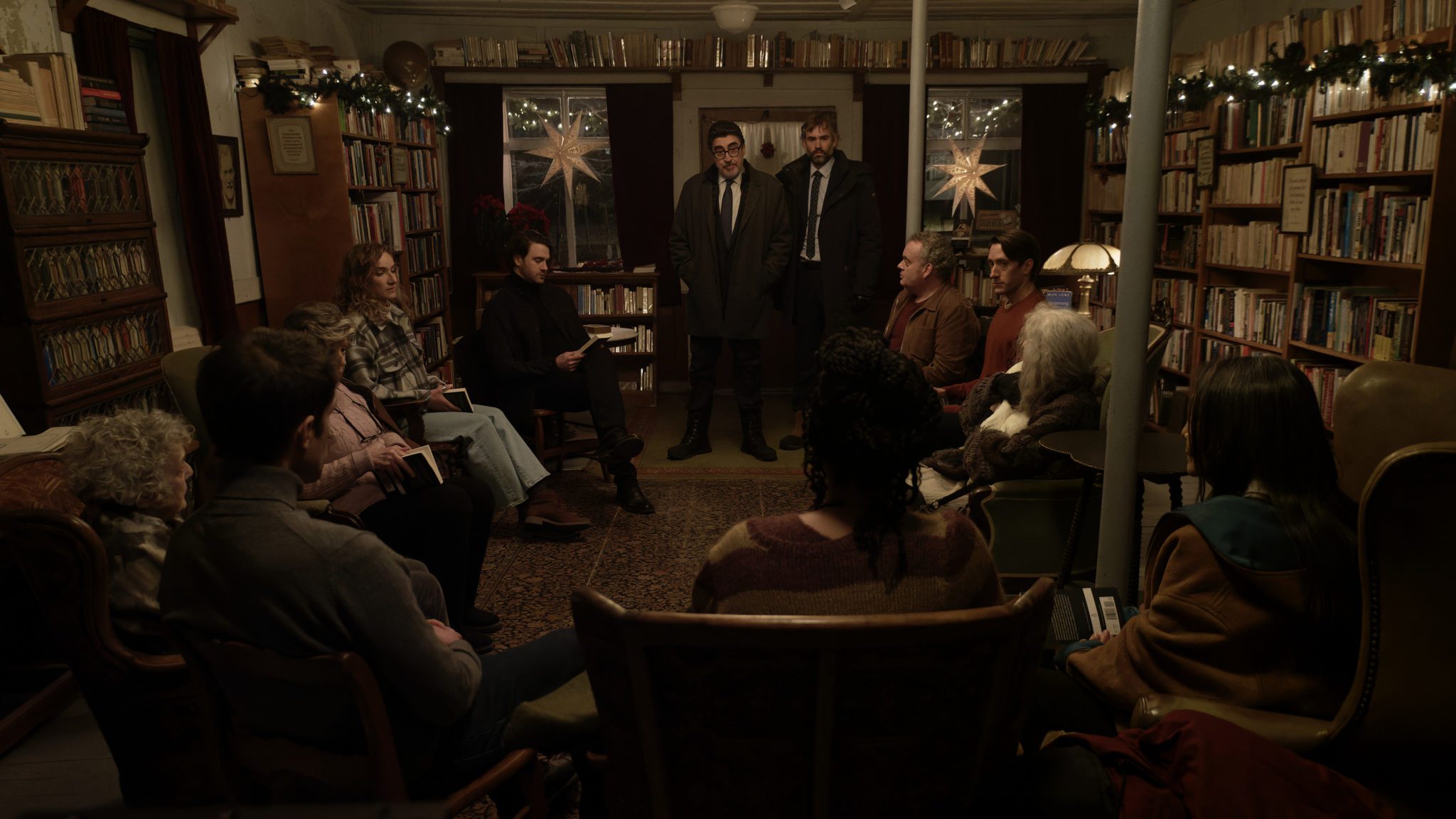 The villagers, a close-knit group of people, are suspicious of the investigation. Maybe it?s just a distrust of outsiders, or maybe there are secrets they just don?t want uncovered. These are people that those of us who have read the books know well. Bistro and Inn owners Olivier Brul? and Gabri Dubeau (Pierre Simpson and Fr?d?ric-Antoine Guimond), artists Peter and Clara Morrow (Julian Bailey and Anna Tierney), bookstore owner/psychologist Myrna (Tamara Brown), and the aging foul-mouthed poet Ruth Zardo (Clare Coulter) and her fowl-mouthed duck Rosa.
As for the mystery plotting, it follows the basic plotting of other detective series. The Three Pines mysteries are not loved so much because of the mystery solving (although it is always enjoyable), but because of the people we grow to know and love (and at times mourn).
There is a secondary plot in the series that is not from the books. It involves the treatment of indigenous people in Canada?s history and currently. We learn that Inspector Lacoste, although ethically indigenous, has no connection with that community because she was adopted as an infant. We also learn that missing indigenous people often get little attention by the police. Historically, many indigenous people were taken from families and put in residential schools?including one in Three Pines, in a building that plays an important role in these stories. This aspect of the plot reflects some of Canada?s current coming to grips with this dark history (something that is reflected in Pope Francis?s recent visit to Canada).
Because these shows are based on books early in the series, readers of the novels will know more about the characters and their evolution than is shown in the show. For example, in the first episode we see Gamache speaking with his superior, Superintendent Francoeur, which immediately raised my hackles because I know where that relationship goes. Readers also may find themselves looking at these characters and knowing what lies ahead for them, even though it may be some seasons away. Readers may enjoy this opportunity to remember these people before they become as complex as we know them now.
Armand Gamache is the focus. He is extremely competent as an investigator, but more importantly is compassionate. He believes in second chances (something Beauvoir has trouble with even though he has benefitted from such a chance). He is committed to justice. But through it all, Gamache constantly sees the investigations about people rather than crime. As such he seeks to connect personally with both suspects and others.
And then there is the village itself. Three Pines appears on no maps. It is somewhat enigmatic. The eclectic group of people who live there have all managed to find their way there. As we discover, most people who have found it have been broken in some way, and this village (in spite of its astronomical homicide rate) is a place of healing. Readers will know that this often applies to Chief Inspector Gamache as well. In fact, we know that in time Gamache and his wife Reine-Marie (Marie-France Lambert) will move to the village.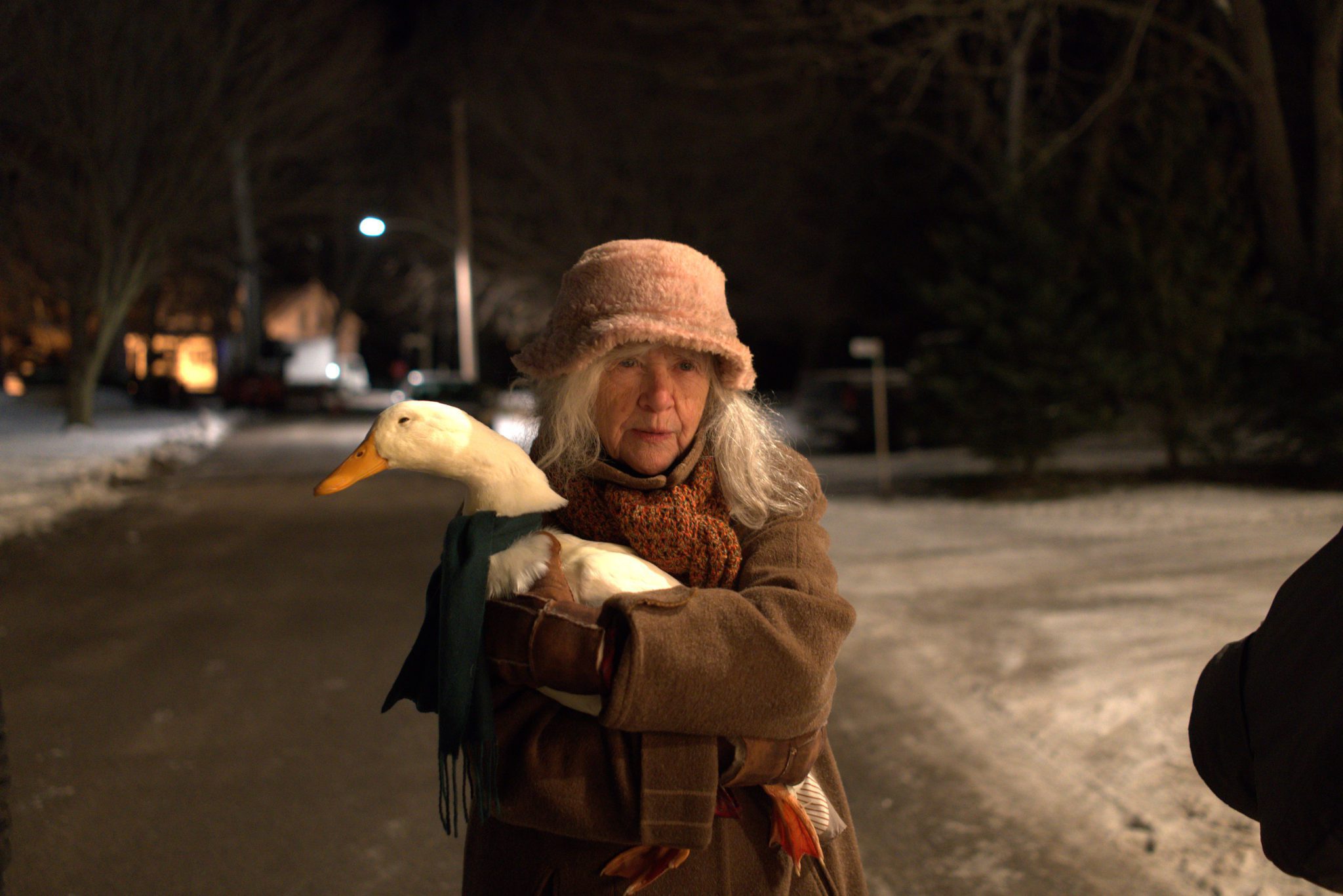 The concept of brokenness and healing is central to the Three Pines novels. As the TV series progresses, we will see if those themes begin to come out as well as viewers get to know these wonderful characters and see lives that are often haunted by the past, but get a second chance. While it will be hard for the series to show us the same intense struggles of the soul that we get in the novels, I am certainly willing to watch old friends play out the stories again.
Photos courtesy of Prime Video.