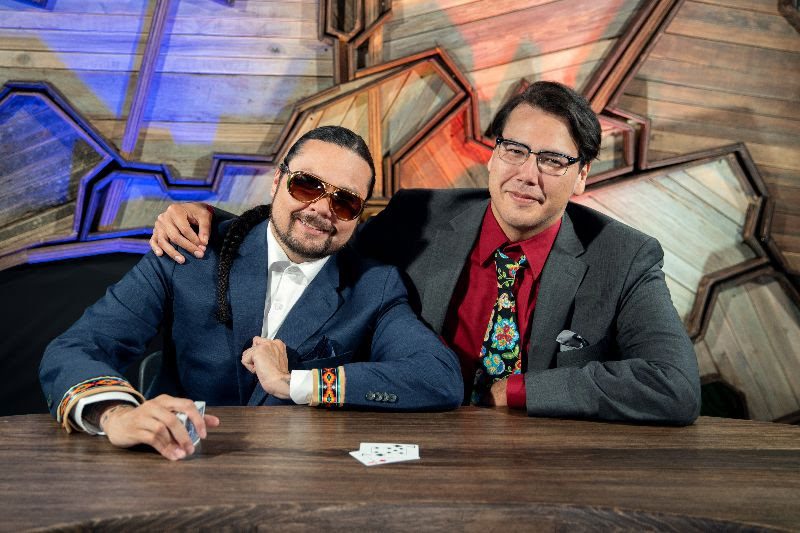 Now streaming on APTN lumi,?The Feather?is news you can trust, if you dare.?
Hosted by Danny Knight and Shawn Loosemoose, the pseudo-newscast delves into the issues faced by Indigenous people with a comical edge. In each of the six episodes, The Feather highlights the humour and the horrors that the Indigenous population experience every day.
Standing on the backs of other great news satire shows of the past, The Feather feels fresh, offering a style that feels entirely its own. With an emphasis on Indigenous voices, The Feather is sharply written, offering some solid commentary on major cultural issues such as racial profiling, false identity and protests. There?s a biting nature to its ridicule that pops. As a result, the show feels fresh and inventive, even if the style was clearly influenced by other shows like This Hour has 22 Minutes. (In fact, host Danny Knight even offers some focused ?walking commentaries? similar to those presented by Rick Mercer.)
In a lot of ways, The Feather feels like a show with limitless potential, albeit on a limited budget. For its first (broadcast) season, one can?t help but notice that the show is still finding its legs. While they?re still working on their timing, Knight and Cuthand show incredible promise as hosts. (One can?t help but feel like the series would benefit from a live studio audience to help the cast feed off the additional energy.)
But one of the highlights is absolutely the show?s faux-commercials. For example, sketches about classes to defend yourself from police brutality and racism simulators (for those who are frustrated by their ?white passing?) are as funny as they are heart-breaking.
We laugh because they?re ridiculous. We mourn because they?re rooted in truth.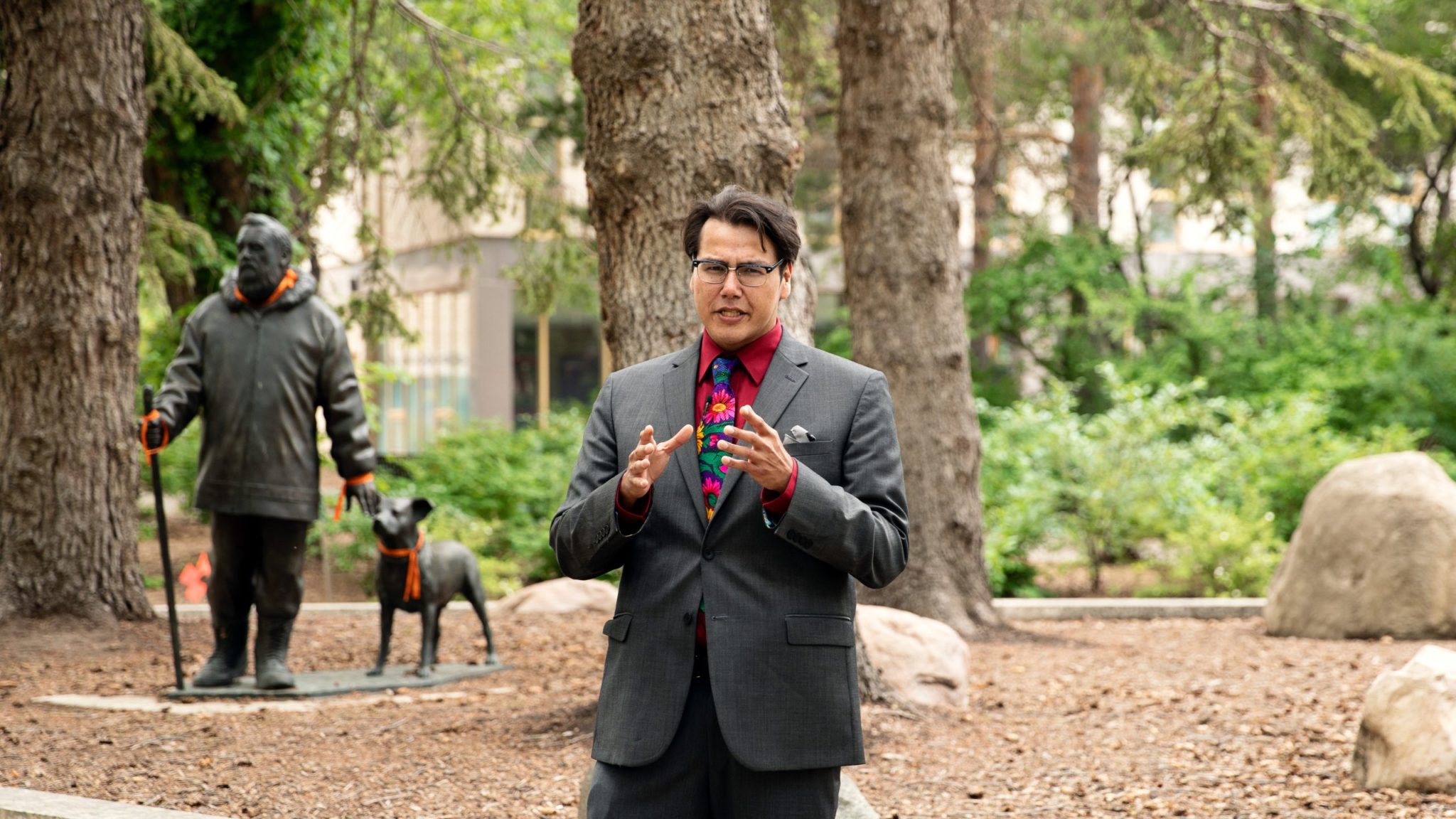 But that?s what makes The Feather so special. With a satirical eye, Moccasin, Knight and Cuthand also use the show as an opportunity to get serious about Indigenous issues. Speaking from their own experiences and perspectives, there?s a rebellious fire that burns underneath The Feather that gives it a sense of urgency. Although every episode begins by emphasizing the humour, the tone gradually shifts as the show progresses. Though it never fully loses its edge, the show takes on a more thoughtful tone by its conclusion. In doing so, The Feather manages to disarm its audience with laughs but also cry out for justice.
Although it has still got room to grow, The Feather floats off to a solid start. Moccasin and his team have created something truly entertaining that still takes the opportunity to address important issues. Balancing truth and laughs is always difficult to maintain but The Feather floats through each commentary with ease.
The Feather is available on APTN lumi now.