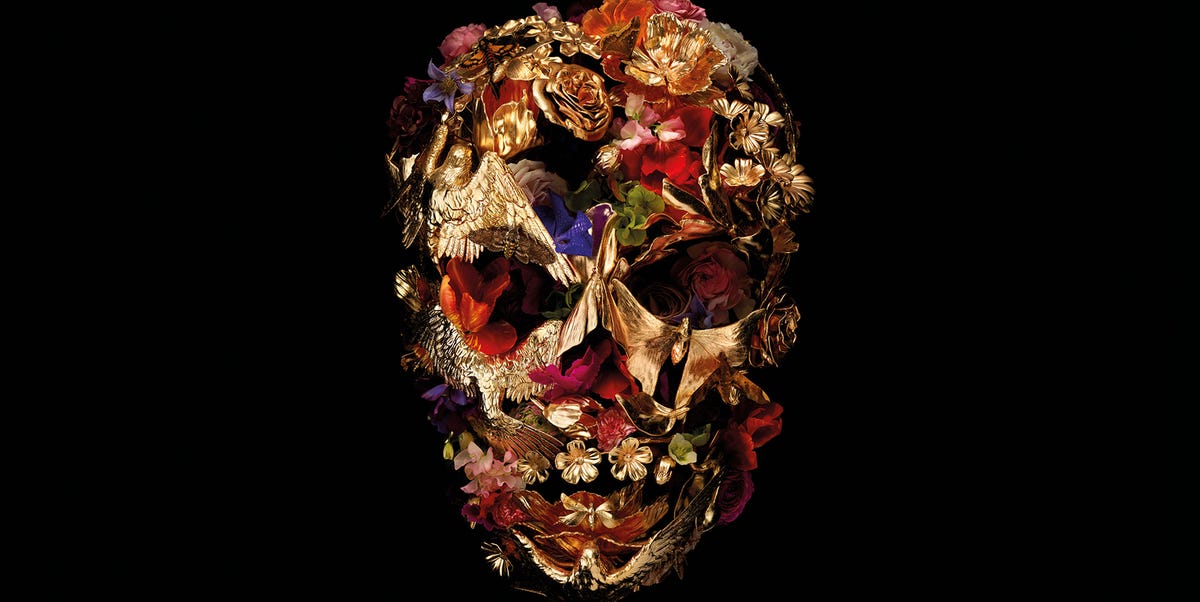 Arguably one of the most eccentrically talented fashion designers of our time, Lee Alexander McQueen took the fashion world by storm. His candle shone bright in the small amount of time he was on this earth. He was often misunderstood, in life and in fashion. He looked nothing like what a stereotypical fashion designer looked like, and I think this is where a lot of his initial career judgments came from. Later in life, Lee's insecurities would lead him to alter some of his physical appearance.
As a young apprentice, he was exposed to a street-wear company that took inspiration from the anniversary of man landing on the moon. This was the first time Lee was exposed to the idea of using unique topics to pull inspiration from.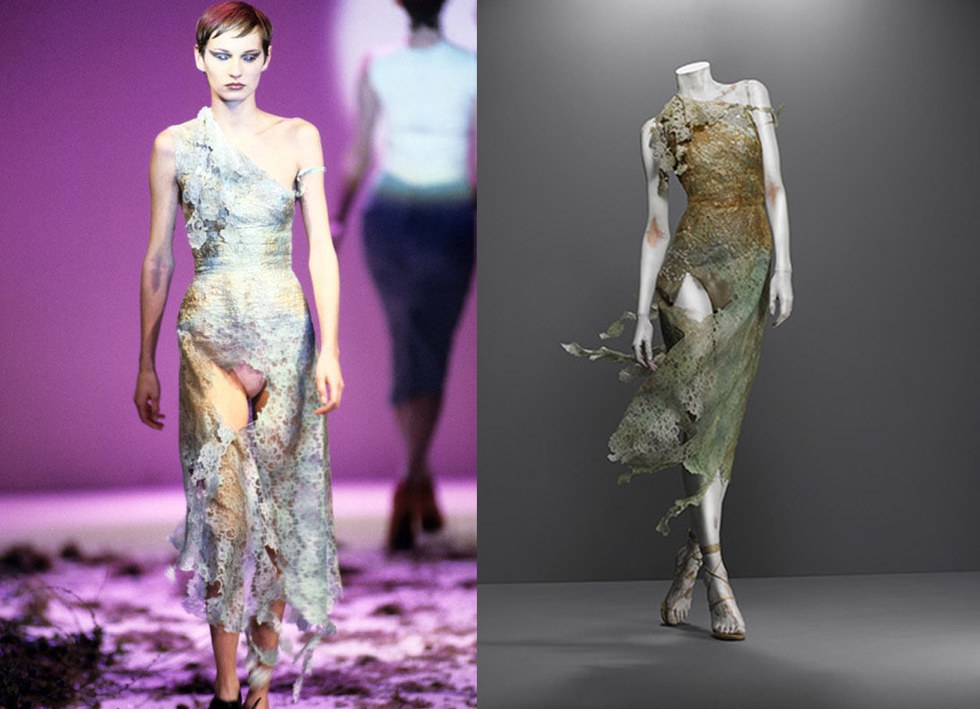 Lee was best known for his dark and often shocking lines that depicted things like rape and death. These were not easy garments to look at, often looking like something from a crime scene. The models would literally look like they had just been raped. Lee received a lot of backlash for his work. But he was filtering his life experiences into his art form. Lee always admitted that he didn't care what people thought of him and he wasn't afraid to pull from his darkness. Although disturbing, it goes to show that parlaying negative experiences into a creative outlet can often be healthy.
Lee wanted the audience to leave his shows feeling an emotion, whether it be repulsion or not. He felt like if he didn't leave feeling an emotion than he hadn't done his job.
Sometimes his pieces would be inspired by more positive aspects of his life, like his love of nature, the sea in particular.
He met a magazine editor named Isabella Blow who was prominent in the fashion world. It was Isabella who essentially discovered Lee's talent. He was her protege. She didn't have any children so she poured that energy into Lee. Vanity Fair would later refer to them as fashion's muse and master.
At 27, and not in a good place financially, Lee accepted a position as creative director for Givenchy in France. His first line with Givenchy with risque and not well received. But Lee stayed true to who he was, pouring England into Paris in his own unique way.
Lee knew he was gay from an early age. He struggled with a father who would make jokes about it. His father would have preferred for him to be a mechanic instead of getting into fashion.
During one of his fashion shows, some students kicked down barricades and started a fire. The cars that were part of the set were unfortunately not emptied of gasoline so they set fire. Lee refused to let the fires be put out. He kept sending models out to the catwalk and refused to let the show stop. He used the prank to his advantage. This was very telling of his work ethic and drive. He didn't want anything to ruin the illusion of his shows.
With his intense schedule, it's shocking that Lee didn't burn himself out. He was living six months in England, and the other six in France, going back and forth between Givenchy and McQueen. With more money came more unhappiness, as well as drugs. He became angry and aggressive.
During this time, with immense career pressures and the death of a close friend, Lee was experiencing his darkest moments.? On top of it all,?Lee's mother, whom he idolized, succumb to her illness. On the eve of his mother's funeral, Lee took his own life.
Cinematically, I appreciated the cuts with animated skulls and dark images, including haunting classical music, cellos specifically. It really set the tone for the entire piece. It was fascinating to see clips of Lee working, speaking in interviews, and from his fashions shows. It gave it sort of a home movie feel.
Before his death, Lee created a charity called Sarabande, which provides scholarships to students and artists. "Sarabande Foundation was established because Lee passionately believed that creative minds with the potential to push boundaries should be given the same opportunities he'd enjoyed."
This film is so telling of one person's struggle with mental health. It's good to confront your past and your demons, yet bringing it all to light again can often add salt to the wound. Sometimes we experience horrible situations, such as loss, that completely take over. It is important to sometimes take a step back from busy schedules and everything that overwhelms us and check in with ourselves to make sure we're doing alright. And if the answer is 'no', even if it's 'I'm not sure', I encourage you to speak to someone. Whether it's someone you know and are close to, or a professional. It's okay to talk about it. It doesn't make you weak or less of a person. In fact, you are so strong for talking about it! Sometimes it's the hardest thing in the world to talk about your problems. But you can! And you're awesome for doing it.
If you are struggling with mental health or suicidal ideations, please know that you are loved. There are numerous resources that can assist you. If you are in Canada, we would recommend you visit https://suicideprevention.ca/need-help/ which will provide you with contact information for various assistance per Province. If you are in the United States, visit https://www.mentalhealth.gov/get-help/immediate-help.