When we last left the eighteen trapped soldiers in The Long Road Home (National Geographic), they were surrounded on all sides by enemy insurgents carrying human shields.? Lt. Shane Aguero (EJ Bonilla) gave the command to open fire while the screen went to black.? It was an effective way to end an episode, that?s for sure.
The final three episodes chronicled the continued search and rescue of not only Aguero?s team, but a second platoon led by Staff Sgt. Robert Miltenberger (Jeremy Sisto) who had a broken down vehicle, limited protection, no method of communication, and a bunch of soldiers who had never fired a gun in combat before.? Sadly, the result was exactly what you might expect.? Insurgents saw the weakness and attacked it mercilessly, leading to a number of significant injuries and deaths.
Aguero?s team was also in significant danger after the shots rang out in Episode 5.? They still had a house of refuge, but insurgents were still swarming.? The main problem was a lack of ammunition, dwindling by the second. Their interpreter? Jassim al-Lani (Darius Homayoun)?was still around, but even he was in trouble if the ammo ran out.
As you might expect, there was some good news. A tank finally found them, but only after Aguero put himself in the crosshairs of death for the third time, chasing the tank down with a flashlight. Miltenberger makes a dash to keep an insurgent from bringing friends, but finds himself looking down the barrel of a gun?just as he predicted.? Thankfully, the person wanted to help him.? In the end, the soldiers in both platoons were rescued and taken to the base, where their injuries were treated.
But not everyone was able to successfully recover.? Pfc. Tomas Young (Noel Fisher) was left paralyzed thanks to a bullet that hit him before he ever fired a shot.? Specialist Israel Garza (Jorge Diaz), always the jokester, didn?t survive his wounds.? The scene where members of the Army inform his unprepared wife Lupita (Karina Ortiz) was difficult to watch.
I thought the ending was well done as Lt. Col. Volesky (Michael Kelly), in a gathering of the soldiers, called out the names of the eight soldiers who died, giving them the honor they deserved.? The role of the surviving soldiers was reinforced when they had a meeting the next day and told about their upcoming mission.? It wasn?t a ?one battle and you get to go home? deployment; it was ?stay until the mission is complete, then go home.? In the end, the ambush cost eight lives, injured over 60, and left soldiers with physical, emotional, and spiritual scars.? War isn?t fun; that?s for sure.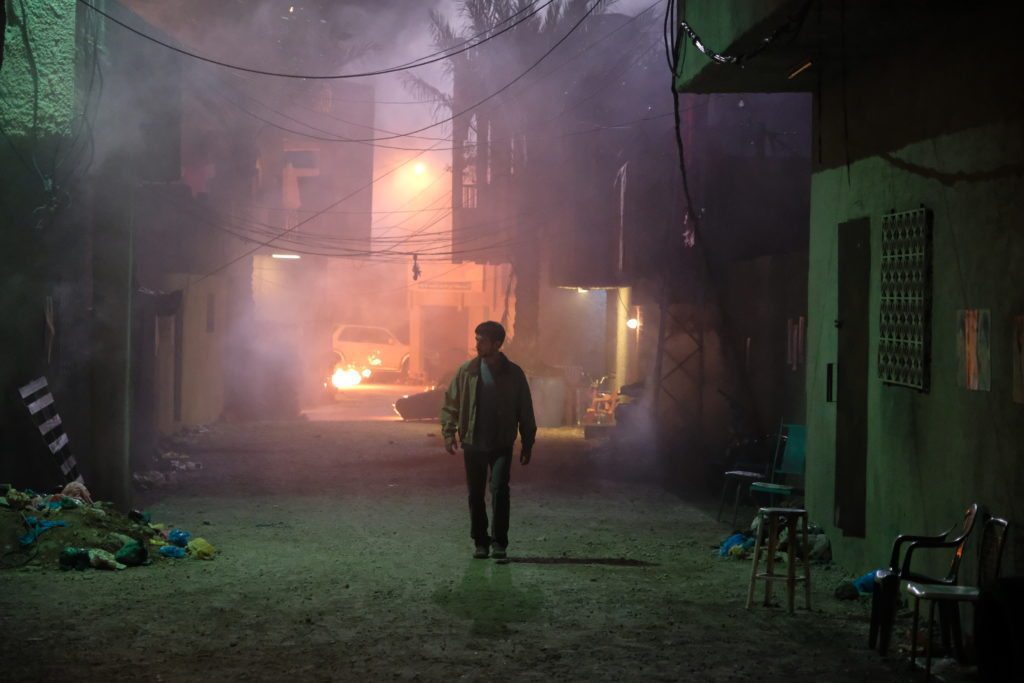 So what can we learn from all of this?
* As just noted, life doesn?t stop just because an attack occurs. We sometimes have days when it seems everything goes wrong.? We?d like to crawl into the bed and hide until the sun shines again.? But that?s not the way life works.? Instead, we have to draw on our reserves of courage and determination (or just ask God for some wisdom ? see James 1:5) and go out again into the world.
* Sometimes bad things happen, as with Pfc. Young. We have to choose how to handle the adversity?can it be used for good in some way, shape, or form? If so, we can make a positive difference in the lives of those we come into contact with (see Romans 8:28).? Or we can choose to wallow in negativity, passing that on to people who don?t deserve it.
* I was struck by the role hope played in The Long Road Home. It would?ve been extremely easy for Aguero to give up as the odds were definitely against his squadron. But deep inside, he continued to hold out hope of being rescued even when the world around him was burning. That didn?t mean he was able to sit idly by; he had to lead his troops, play the role of counselor, and go after the tank after it drove by them numerous times.? Hebrews mentions faith ?is the confidence that what we hope will actually happen; it gives us assurance about things we cannot see? (11:1 NLT).? That hope turned into faith, which eventually saw his troops rescued with only Chen dying.
The Long Road Home brought the realities of the Iraq War into homes across the country. It wasn?t easy to watch at times, but was a necessary reminder of the sacrifice and bravery our soldiers make on a daily basis. Thank you, men and women of the Armed Forces, for all you do!