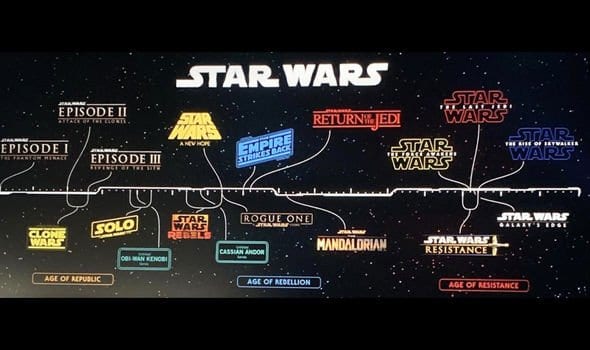 Somewhere, in a galaxy far far away, in an outpost called Anaheim, there is a disturbance in the force. Well, maybe it was just convention food for some people. D23 Expo has come and gone and with it a whole slew of breaking news and announcements and unsurprisingly their two big franchises really made an impact. Star Wars and Marvel left the weekend in a buzz, tho it is the franchise that many loud social media folks claim Disney has killed that really came out on top.
In Part One of my ?Disney hasn?t killed Star Wars? take, we focused more on the misconception of Galaxy?s Edge and this past summer at Disneyland. To do a quick follow up, I have now been to Batuu two more times. Last week, blackouts were lifted on the many annual passholders with ?lower tier? passes. I was there Sunday night. It wasn?t my first time going late in the day and in the parking garage I normally park in the third level. This time around, parking was only available at the very top level. Disneyland was jammed pack, thanks in part to no more blackouts and the swarm of tourists that made their way to D23 Expo. At Galaxy?s Edge, it was swarming with guests, the most I?ve seen all summer (again thanks to the above). And tho a small sample size, it helps reinforce my earlier take, that Galaxy?s Edge isn?t a bust but rather Disneyland is as it always has been, an annual passholders park. Meanwhile, Disney World has opened it?s platforms and begun transport to Batuu as of 5 AM Thursday 8/29/19. Within an hour, the area was filled to capacity and the wait time for the Falcon ride was at 5 hours. Of course, the detractors will say give it time. But at least for now, the rumors of Star Wars demise under Disney have been greatly exaggerated.
So now for part two, and in comes the aforementioned D23 Expo. We went into the weekend expecting announcements, trailers, timelines, etc. We were greeted with that and the buzz is going to last a while. There were two trailers released, and as of this writing, one of them has generated 15 million views in 3 days while the other 12 million views within 24 hours. A week ago, the trailer for season two of Star Wars Resistance was dropped and it has nearly 500k views. Not bad for a dead franchise. A Canon timeline was released that also splits into three sections, Age of Republic, Age of Rebellion, and Age of Resistance. But all the hype from D23 is surrounded within three things.
The Mandalorian
The first official trailer for The Mandalorian dropped and the buzz around the Disney+ series is high. The first ever live action series follows the exploits of a bounty hunter in a time period after Episode 6 and before Episode 7. It brings the grittiness of Rogue One in an old western type of feel series that from the trailer looks to be drama filled and action packed. The stunning action sequences in this trailer leaves one wanting more. Having seen more footage at Star Wars Celebration in Chicago back in April, I can tell you that this series alone is worth the Disney+ subscription. As Mandalorian fan, I gladly speak for all of us Mando?s that finally, the time has come. This will be like nothing ever seen or done in Star Wars, and we can?t wait. Starring Pedro Pascal, Gina Carrano, Carl Weathers and Taika Waititi with show runners Jon Favreau and Dave Filoni, The Mandalorian comes at launch with Disney+ November 12.
Hello There
Rumors started swirling in the past few weeks that Ewan McGregor was in talks to reprise his role as Obi-Wan Kenobi for a new Disney+ series. With no confirmation from Lucasfilm or Disney, or Ewan himself; these were taken with a grain of Crait salt. But Ewan didn?t disappoint, and in a kind of dramatic fashion, showed up at D23 and was asked live on stage if he would reprise his role, to which was an emphatic yet. Obi-Wan series will take place after Episode III and focus on Obi-Wan?s time on Tattooine. It is before the Star Wars Rebels animated timeline, so unfortunately no Darth Maul. It will be interesting how they put this together considering the Empire was never aware of his whereabouts.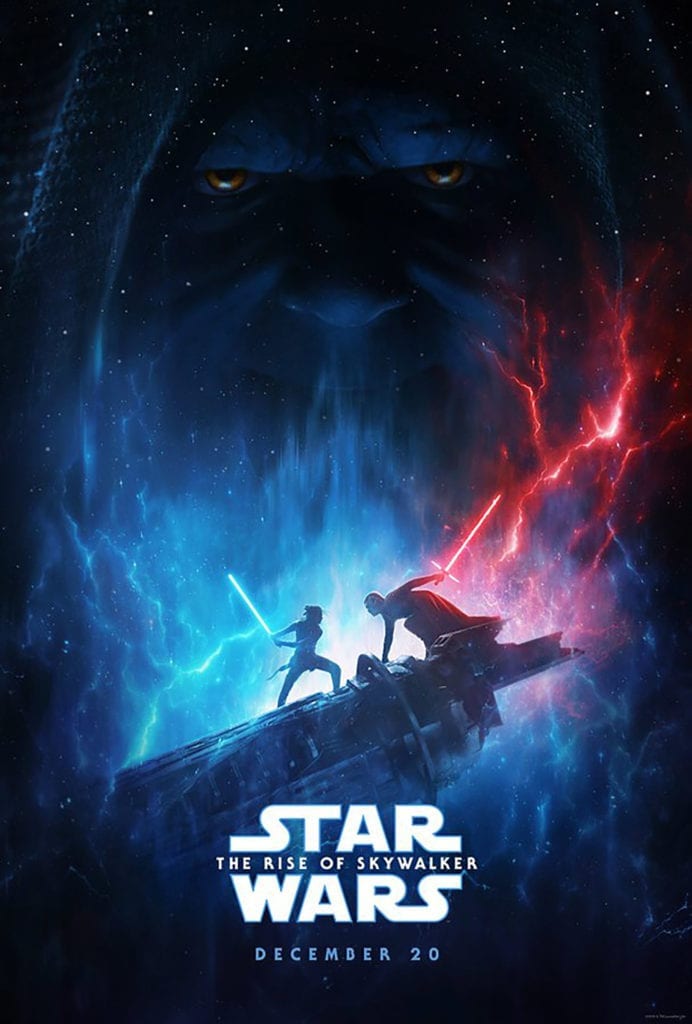 Dark Rey
After news broke of the trailer shown at D23, the interwebs were abuzz anticipating the public release the following Monday. And it didn?t take long after it released for it to be the #1 trending (and still is on YouTube over 24 hours later). The trailer was a nice tribute to the entire Skywalker saga. Starting with scenes from the original trilogy, to the prequels to then the new. Of course, a few things stood out. C3PO with red glowing eyes? Were those Imperial and not First Order Star Destroyers? Rey vs Kylo on what looks to be broken pieces of the RoTJ Deathstar. And of course, Dark Rey! Most likely a dream sequence, but it leaves plenty for imagination (be careful with that).
Star Wars is certainly not dead. Toy sales may be down, but the hype is still real. The dangers as mentioned in part one lies in social media. Already theory pages and videos have millions of views just because of the recent trailer. These all lay the mental trap of setting oneself up for failure. I?ll stick to my two go to, The Star Wars Show (from Lucasfilm themselves) and The Rexin Around Show. I?ll even throw in the Rogue Rebels Podcast, a fun family that just love Star Wars. But like before, enjoy what you enjoy, look forward to what?s coming. Star Wars will never die as long as it continues to reach different generations of fans.
And for those that were looking for Clone Wars Season 7 news, not much was given, except that it will premiere in February (that is the collective sadness of fans like me who were hoping it would be back at Disney+ launch).
Bright Suns and May The Force Be With You!