?We have a moral obligation to tell the whole story.? ? Brea (TRAFFIK)
Written and directed by Deon Taylor, Traffik?tells the story of Brea (Paula Patton), a struggling journalist looking for a big story. When she and her boyfriend John (Omar Epps) travel to the mountains for a romantic weekend, they are confronted by a group of men on motorcycles. When they reach their destination, they realize that they have come into the possession of a cell phone which is of vital importance to a group of sex traffickers, which the bikers are desperate to retrieve.
Inspired by a warning from his daughter?s school, Traffik?is clearly a personal project for Taylor. Through his research for the film, he claims that his eyes were opened to the dangerous, unseen underbelly of the world around him in a way that deepens the film?s impact. Through its use of lighting and cinematography, Traffikcreates an otherworldly dichotomy without leaving reality. In essence, the most terrifying thing about the film is that it feelsreal. While one might question his decision to utilize the thriller genre as opposed to a more documentary structure, the film benefits from the urgency within the narrative tone.
By keeping locations tight and shadows ominous, Taylor manages to create tension and fear in the midst of the everyday, without creating overblown villains or extravagant set pieces.With Taylor?s decision to create ?two films in one?, one of the most engaging parts of the script also seems to work against its success. Whereas the second half of the film feels urgent and grounded, the film?s first half struggles to feel relevant. Somewhat ironically, that seems to be the point. Taylor?s vision for the film seeks to point out that the harsh realities of trafficking do, in fact, offset the excesses of modern life. However, the amount of screen time invested in Brea and John?s relationship inadvertently slows down what ultimately becomes a satisfying ride.
Peeling back the assumptions we have about our world, Traffik?is a powerful reminder of how we allow ourselves to be blinded simply by our own disinterest. By shining a light of truth up to the world, the film reminds us that there remains shadows in the corners of our own neighborhoods to which we are blissfully unaware. More than a simple ?thrill ride?, Traffik?is a calling to expose the evils of our world with the light of truth. Like Brea and John, we too can find ourselves obsessed with our own success and well-being, ignoring the darkness for fear of discomfort. As a result, Traffik?invites us to open our eyes to the realities that we choose to ignore in an effort to bring justice to the oppressed. As God views every life as valuable as reflections of His image, so too does a film like this call us to fight for those who cannot fight for themselves.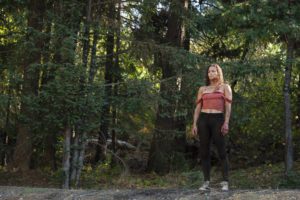 Unafraid to delve into the realities of human trafficking, writer/director Deon Taylor grounds the film in a world that seems so familiar but seems terrifyingly foreign at the same time. In many ways, you can hear his voice through the character of Brea as she explains her ?moral obligation to tell the whole story?. In the end, it?s this attitude of responsibility that gives Traffik?its power as well.
Traffik?is in theatres now.