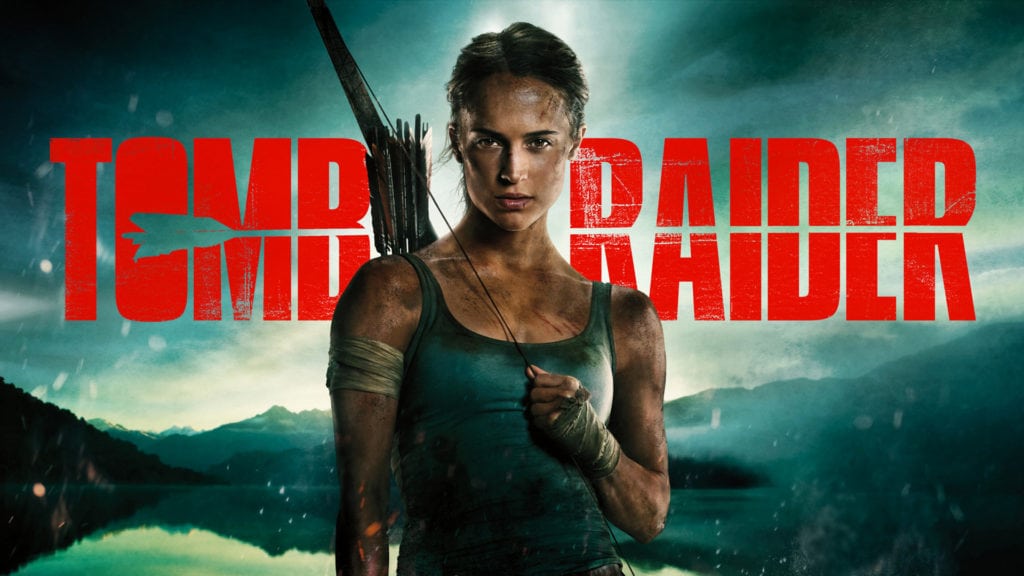 Tomb Raider may end up best being known for Geneva Robertson-Dworet's film before?Captain Marvel, Silver & Black?(the Spider-man universe), and?Gotham City Sirens?(the Batman universe). That's not to say that the film isn't entertaining – or that Alicia Vikander (Ex Machina, The Danish Girl)?isn't every bit the action star. But somehow, this one doesn't level up – which is sure to disappoint the millions of Lara Croft fans, online and otherwise.
In the reboot of the Angelina Jolie action series based on the hit videogame, Vikander is Croft, nearly ten years after her explorer/adventurer father disappeared in pursuit of a mysterious Asian queen who is believed to still be alive – buried with all of her sorcery on an island in the Devil's Sea. Croft is damaged by her father's absence, but she's been boxing and riding bikes to keep herself in shape. And then her father's lawyer shows up, reminds her of her estate, and she trips over the mystery of where her father has gone.
Following the clues of her father's story, Croft finds sea captain Lu Ren (Daniel Wu,?Into the Badlands) and heads out for the island. Marooned there, she encounters a rival explorer, Mathias Vogel (Walter Goggins,?Justified, The Shield), who killed her father and is still looking for the buried queen.
All of this is like levels of a video game, no? But it doesn't get really crazy until Croft is running around the island after the mystery – dodging crashed airplanes, killer mercenaries, and levels of clues leading to the queen. The audience watches voyeuristically as Croft gets kicked, dropped, shot at (by the worst-aimed mercenaries anywhere), and punched for awhile – even though it keeps reminding us that she's the smartest person in the world. For too much of the movie, Croft can't save herself – she's just stuck between a bunch of men who are too stupid to see that the treasure they're pursuing is not worth dying for after all.
This is action/adventure/horror that isn't quite as good as the sum of its parts, but does have some moments. It'll be interesting to see if the Croft magic is revived again because Vikander's heroine is set up now (with the threat that the evil Trinity is everywhere)- we know who she is and why she is that way. She's discovered the buried hero inside of her, the ethos of her father's lessons (even if he benched paternal responsibility for worldwide pursuits).
But sadly the story becomes more about the way that men (including her father) have sacrificed everything – their parenting role, their lives, etc. – to chase something that they were never meant to have. In many ways, this is a sin narrative – a reminder that we often become obsessed with what we can't have, what we shouldn't have, and that it can lead ultimately to our destruction.
Thankfully, it's not up to the men here. Lara Croft has it covered.
Special features include "Tomb Raider: Uncovered" with insight from the cast and crew; "Croft Training" as Vikander prepared for the physical elements of the role; "Breaking Down the Rapids" as director Roar Uthaug shows one of the more perilous exploits Croft delivers; and "Lara Croft: Evolution of an Icon" shows the growth of the character from the games to film.