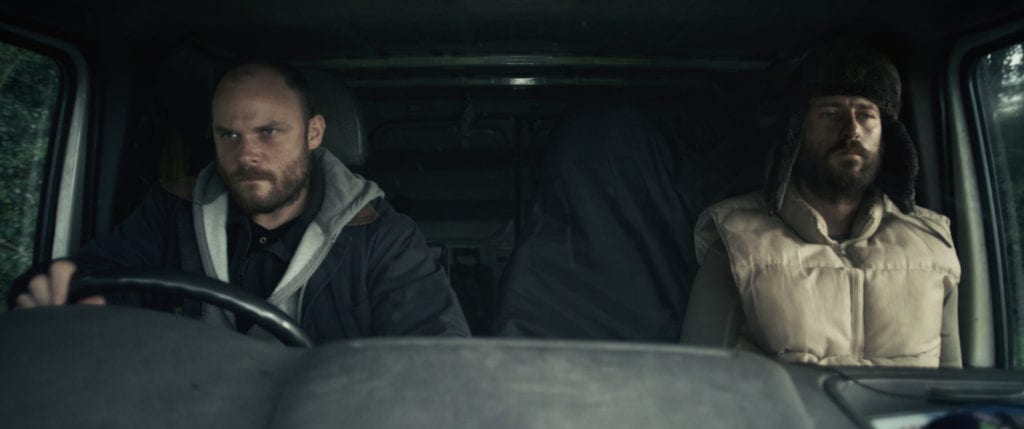 Starting over is never easy. But it?s even tougher when no one believes you can.
Silent Night follows Mark (Bradley Taylor), an ex-con recently released from prison who desperately wants to change his life for the sake of his daughter. While working away at his fresh start, Mark runs into his former cellmate Alan (Cary Crankson) who begs Mark to pull off one final job. Though he fights to start over, Mark is gradually drawn back into a world he hates with the hope that he can finally move on when the assignment is over.
Written and directed by Will Thorne, Silent Night is a bit of a mixed bag. While the film has some enjoyable characters and an ambitious twist, the film doesn?t always work. As a first-time filmmaker, Thorne has created a truly interesting world though that does manage to entertain. What?s more, the film benefits from some good work from its cast, especially Taylor. As Mark, Taylor is solid and imbues his character with an emotional complexity as he attempts to navigate the British underworld. As a result, he becomes the emotional core of the film by walking the tightrope between loving his family and succumbing to violence. (Also, Night also proves that, regardless of the size of his role, Joel Fry continues to take over the world.)
Unfortunately, while Night is willing to go dark, it doesn?t always make a lot of sense. While the film does a relatively good job holding its surprise twist together, it also has to work hard to explain it near the end. In this way, the film struggles to wrap up its loose ends and feels like it misses with its pay-off as a result. What?s more, the film?s editing also slows the pace down significantly. (At least, that?s the case until the finale where things particularly move quickly.) While the film need not try to mimic the frenetic speed of Guy Ritchie?s Snatch, Silent Night would benefit from a little more energy and life.
At its heart, Night is really about what it means to know who you are. As he gets drawn back into his old life, people speak about Mark as though his journey into the underworld is an inevitability. Whether it?s his wife or his former associates, everyone assumes that Mark will eventually succumb to the sort of behaviour that ruined his life.
Mark, however, disagrees.
As he battles his former associates so too is Mark battling his own inner demons. To Mark, his old life is behind him and he wants nothing less to be the sort of father that his daughter deserves. However, at the same time, there is also a shadowy darkness that follows him wherever he goes. Though he?s doing his best to break free, Mark feels the inner tension within him as well. No matter how hard he tries to escape it, there seems to be something that calls him back to the way he used to be. All of this forces Mark to examine the depth of his heart and decide who he really is, regardless of others expectations of him. (In fact, it?s only as Mark realizes the truth about himself that he also can finally find peace.)
While there are enough interesting pieces here to be entertaining, Silent Night never fully comes together. While Thorne invests time into his characters (especially Mark), the pacing and finale unfortunately break down in the end, leaving this Night to suffer in the light of day.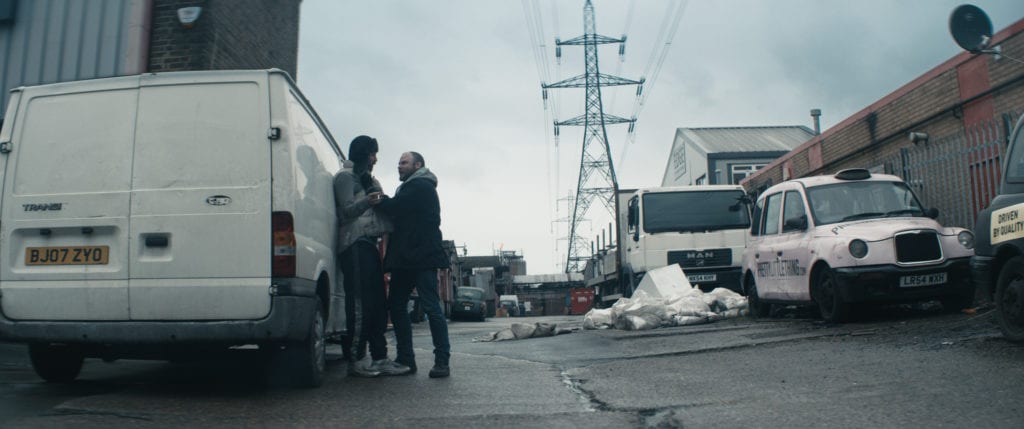 Silent Night is available on VOD on Friday, June 25th, 2021.