The thirty-second animated Walt Disney film,?The Lion King?is the highest-grossing animated film of all time, and the winner of two Academy Awards for Best Original Song ("Can You Feel the Love Tonight?") and Best Score. But for decades, the film's beautiful coming-of-age story has enchanted young and old alike with its wonderful music, perfect Disney villain, and powerful stories of friendship and faith. Now available in The Circle of Life Edition on Blu-ray, DVD, and Digital HD, a new generation will be able to take this story anywhere they go.
Simba (Matthew Broderick) is the son of a king, Mufasa (James Earl Jones), but as a young lion cub, he doesn't know what that looks like. [Simba is depicted in animated form by one of my favorite Disney animators, Mark Henn!] So when he disobeys his father, and enters the land of the elephant graveyard, we're not too surprised. But Mufasa's brother and Simba's uncle, Scar (Jeremy Irons), has been seeking a chance to take the throne – and this becomes his opportunity to depose Mufasa.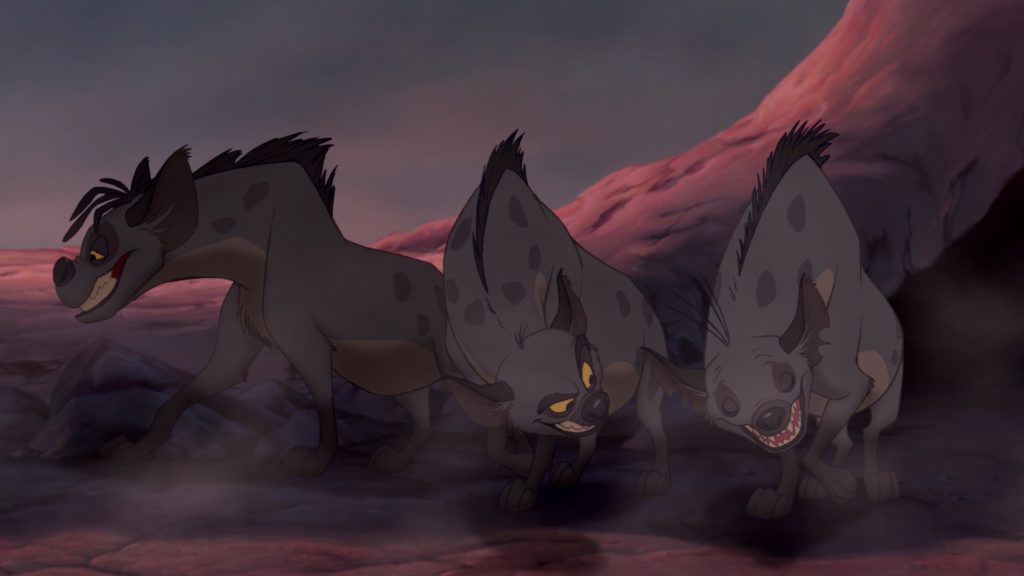 Ashamed, scared, and manipulated by Scar, Simba abandons his home to wander. He meets the silly meerkat Simon (Nathan Lane) and his buddy Pumbaa (Ernie Sabella), a warthog, who teach him the free-going lifestyle of "Hakuna Matata." But when he encounters his childhood friend, Nala (Moira Kelly), the lioness tells him that his homeland has fallen into despair under the reign of Scar.
Enchanting, emotionally-provocative, and amusing,?The Lion King?holds up in ways that other movies (The Professional? Stargate? Reality Bites?) don't. It'll get audiences singing all over again, and allow them now to dive further into the making of the film, with features included here like:
-The Recording Sessions, how the voice actors laid down the quotes you still know;
-Inside the Story Room, how scenes you'll never forget were put together;
-Visualizing a Villain, how David Garibaldi formed the villainous Scar;
-Song Selection, a sing-a-long version of the film, with "Circle of Life" and "Can You Feel the Love Tonight" featured!
Available now on Blu-ray, DVD, and Digital HD, fans of all ages will love this release from the vault!